For affiliate links and as an Amazon Associate I earn from qualifying purchases.
The following are the winners of the Gluten-Free Extreme (GFE) Products Giveaway. I will contact each of you by email for additional information. Congratulations to you all! Thanks to everyone else who took the time to enter! Be sure to stay tuned for some more gfe-worthy giveaways in the very near future. After all, the holidays are coming … ching, ching, ching, ching (that's Mr. GFE's instrumental version of Jingle Bells!).
HALFPOPS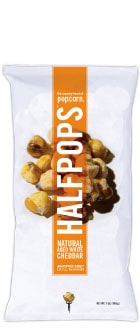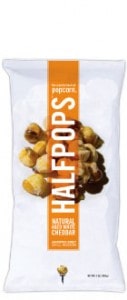 Johan ~ "I would love to win and try the Halfpops. I always have a hard time finding good school snacks for my daughter, and these might just be it."
Michelle W ~ "We would love to try the Half Pops. Always looking for new snacks for my son."
Jones Dairy Farm

Emily (Laundry and Lullabies) ~ "I'd love to win the Jones products…we love them! And I'm totally intrigued by the Hard Apple Cider. Do you know what stores generally carry it? Oh, and the ice cream cones…my kids would be thrilled about those! Thank you for featuring all these interesting products. As a brand-new gluten-free woman, I need all the help I can get!"
Kathleen Conner ~ "I'd like the Jones Dairy Farm products!"
Crunchmaster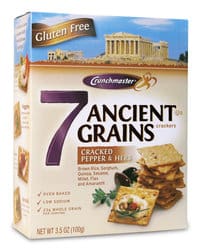 Rita ~ "I am most interested in the Crunchmaster Crackers. I learned I was gluten intolerant last Christmas and I have missed crackers and bread the most. I love your content as you have really helped me regain my love of food. Thanks!"
Goldbaum


Jess ~ "Wow, that's a lot of giveaways! I would like to enter for the Goldbaum products (the Cocoa Cones, Sugar Cones, and Rice Spirals Pasta). I buy gluten free pasta very rarely because it's so pricey, so winning would be great."
MadeOn Skin Care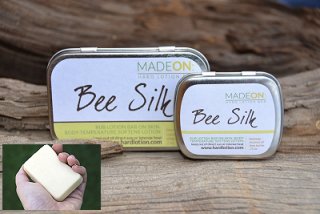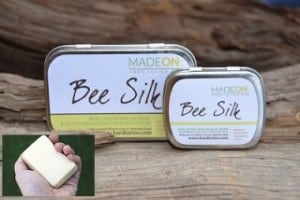 Julie R ~ "What a great giveaway! I'd love to win the MadeOn skin care or Jones' Dairy Farm. Thanks for highlighting so many cool products!"
Foods Alive


Jacqui ~ "Oh my… so many awesome items to give away! I would love to try either Crunchmaster and Foods Alive products!"
J.K.'s Scrumpys (T-Shirts)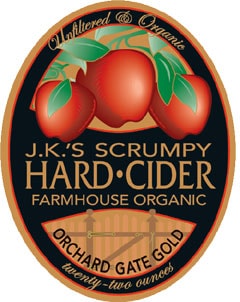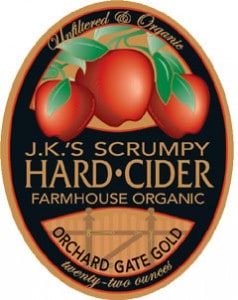 Robin ~ "Hard cider t-shirt sounds cool to me!"
Venessa ~ "I would love to try Made On skin care products. They sound awesome! I love hard cider, so JK's Skrumpy t-shirt looks cool. I've been hearing of Halfpops and am dying to try those. Everyone loves them! The Goldbaum's ice cream cones look amazing, esp. the chocolate. I love the pasta they make, but haven't tried those cones. Yum!! Thank you for such a lovely giveaway!! "
Claire ~ "All these products seem great! I'm already a fan of all things cider, so I'd love a J.K.'s Scrumpy t-shirt. I'm also interested in trying HALFPOPS and Goldbaum's ice cream cones & pasta "
mary woollard ~ "JK's Scrumpy organic Orchard Gate Gold cider and MadeOn Skin Care are the products I would love to try! Thank you!"
Katrina ~ "Cocoa cones, hands down…my kids are ice cream fanatics. Or a cider tshirt, since we live inMichiganand I love supportingMichiganbusiness!"
Lisa ~ "I'd love to win any of it!"
Congratulationssss! Stay tuned to gfe!