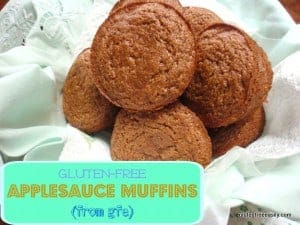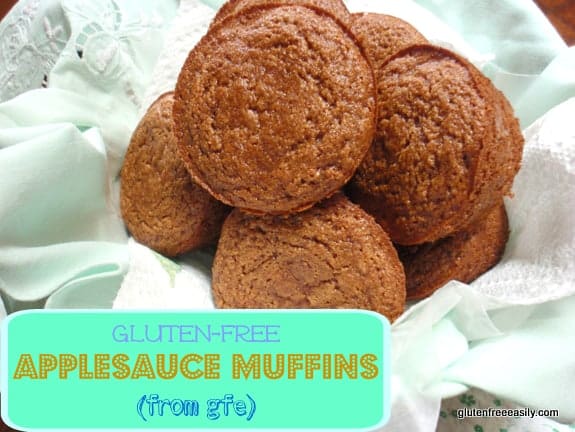 Gluten-Free Applesauce Muffins
These gluten-free Applesauce Muffins score big in both the healthy and delicious categories. They're loved by both family and friends!
Instructions
Preheat oven to 325 degrees Fahrenheit. Grease or line muffin cups with liners.
In a large mixing bowl, mix wet ingredients. Stir in dry ingredients.
Fill muffin cups almost to the top, about 7/8 cup full. (Muffins will not rise very much during baking.)
Bake for about 18 minutes. If liners were not used, let cool in muffin tin about 10 minutes before removing to wire rack to cool.
Notes
If using large eggs versus extra large eggs, you may be able to reduce the amount of coconut/palm sugar just a bit. If you don't eat oats, feel free to use quinoa flour or quinoa flakes that you have blended into a flour-like consistency. Personally, I don't care for quinoa flour, but I like quinoa flakes, so I usually just run mine through my mini-chopper until the consistency is finer.
Courses Breakfast, Dessert
Recipe by gfe--gluten free easily at https://glutenfreeeasily.com/applesauce-muffins-gluten-free-dairy-free-refined-sugar-free/