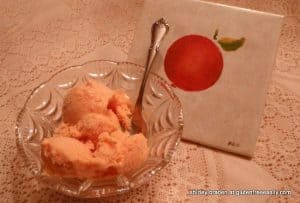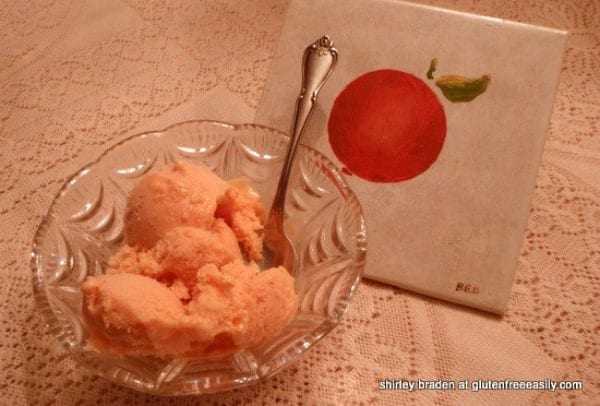 Peach Sorbet (Dairy-Free)
Honey, be a peach and give me a scoop of this Peach Sorbet! This recipe is simple and delicious!
Ingredients
3 3/4 cups frozen, diced peaches; partially defrosted (or fresh, unfrozen peaches; see notes)
one 14-oz can full fat coconut milk, chilled
½ cup honey (may use 1/3 cup of honey if you like less sweet; or substitute ½ cup agave nectar for vegan option)
1/4 tsp or so of vanilla bean scrapings or 1 tsp vanilla extract
Instructions
Combine all ingredients in blender. Blend; then place the full blender pitcher in the refrigerator for 2 hours.
Pour chilled mixture into ice cream maker and churn for 20 – 30 minutes.
You can eat at this point, but the sorbet will still be somewhat soft. I froze mine for another half hour or so before eating.
Notes
If using fresh, unfrozen peaches, you will have to chill your sorbet for a longer time after churning.
Recipe by gfe--gluten free easily at https://glutenfreeeasily.com/be-a-peach-honey-peach-sorbet/