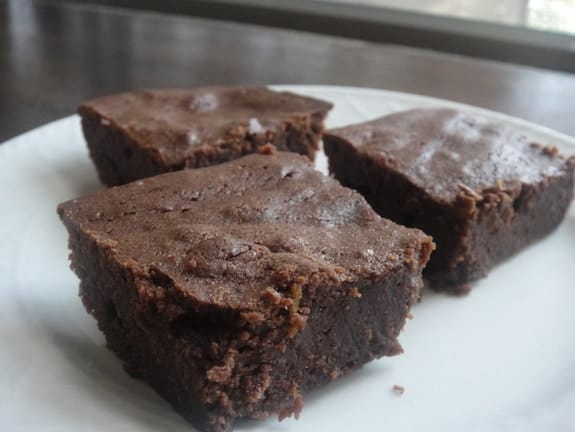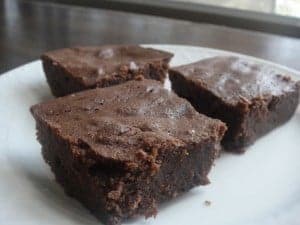 Big and Rich Gluten-Free Brownies
The only thing better than brownies in general is Big and Rich Gluten-Free Brownies! These gluten-free brownies deliver and then some.
Instructions
Preheat oven to 350 degrees Fahrenheit. Grease and 8 x 8 baking pan.
Mix all ingredients, mixing well.
Spread the batter in the greased pan. Bake for about 25 to 30 minutes or until brownies test done enough, but are not overcooked. (Toothpick test may still show some chocolate, but not much.)
Cool (don't skip this step!) and cut into squares.
Notes
Adapted from Pete and Kelli Bronski of No Gluten, No Problem and their cookbook, Artisanal Gluten-Free Cooking.
No xanthan gum is required.
These brownies have a very slight coconut flavor. (If you don't like coconut flavor, use expeller-pressed coconut oil.) They are somewhat dense, rich in flavor, and big in size (when cut into large squares like I did LOL, although small squares are good, too), but they are not heavy in any way.
They are really very nice gluten-free (and dairy-free brownies) that all will enjoy. I just made these brownies again for mom and dad and they loved them!
FYI:  One reader reported that she decided to add another 1/3 cup of cocoa and her brownies were done in 18 minutes.
Courses Dessert
Recipe by gfe--gluten free easily at https://glutenfreeeasily.com/big-rich-brownies-gf-friends/