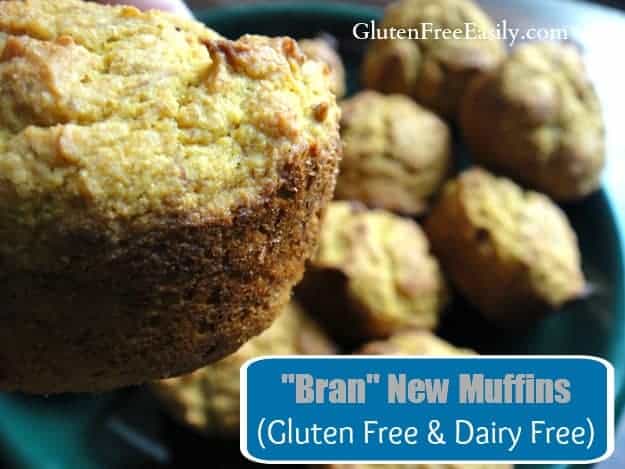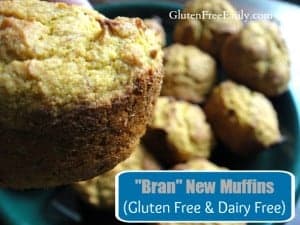 Gluten-Free "Bran" New Muffins
Yes, these gluten-free "Bran" New muffins really do give you a "bran" taste and texture, plus they're delicious! Eat them for breakfast or serve them with a meal as your bread option. They're gluten free, dairy free, and refined sugar free as written but feel free to use substitutes that you prefer.
Ingredients
1 cup of millet flour (or buckwheat flour)
½ cup yellow cornmeal (or almond flour or flaxmeal)
2 ½ tsp baking powder
1 tsp pumpkin pie spice
½ tsp salt
1/3 cup honey (or agave nectar, or granulated sugar if you prefer)
2 eggs, beaten
¾ cup pumpkin puree
¾ cup mashed ripe bananas
¼ cup coconut oil (liquefied; or other oil or melted butter)
Instructions
Preheat oven to 400 degrees Fahrenheit. Grease or line 12 muffin cups with liners.
Mix together millet flour, cornmeal, baking powder, salt, and pumpkin pie spice.
Add eggs. Stir in coconut oil. Stir in pumpkin and banana. Stir until ingredients are incorporated, but don't over stir. Batter may be somewhat thick.
Fill muffin tins about ¾ full. Bake 15 – 20 minutes until done.
Notes
Yield: 12 muffins.
No xanthan gum is required for this recipe.
If using fresh pumpkin puree, you may have to cook a few minutes longer due to the additional water content. If you don't have bananas (never a problem for me!) or pumpkin on hand, you can substitute 1 ½ cups of milk, dairy or non-dairy. If you have one or the other, but not both, feel free to use what you have for the total amount of 1 ½ cups. The flavor will be slightly different with all these methods, perhaps offering less of that "bran" taste, but they will still taste good!
Courses Breakfast, Bread
Recipe by gfe--gluten free easily at https://glutenfreeeasily.com/bran-new-muffins/