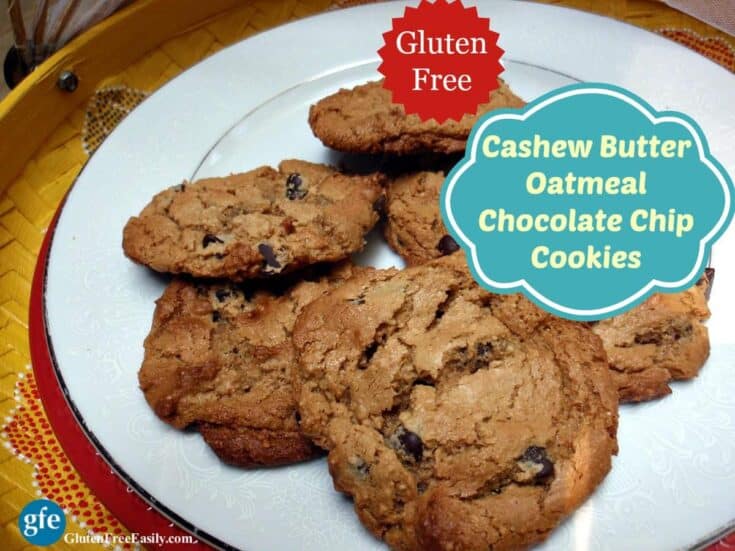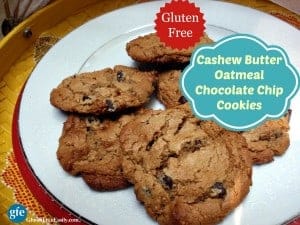 Gluten-Free Cashew Butter Oatmeal Chocolate Chip Cookies
Reader review:  "Yum, just made these and they are delicious! Nice and chewy with just a hint of nutty taste. And super easy too. I'll definitely be making these again!"
Instructions
Preheat oven to 350F degrees. Line two baking sheets with parchment paper.
Mix all ingredients in a large mixing bowl.
Drop batter using a tablespoon (not a measuring spoon, but a smaller serving spoon) or a smaller cookie scoop about an inch or so apart.
Press down the batter some with your fingers.
Bake about 8 to 9 minutes. Remove baking sheets and let sit 15 minutes before removing cookies.
Courses Dessert
Recipe by gfe--gluten free easily at https://glutenfreeeasily.com/cashew-butter-oatmeal-chocolate-chip-cookies/