For affiliate links and as an Amazon Associate I earn from qualifying purchases.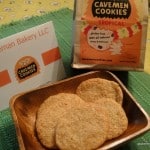 Check out my Out and About page. There's a giveaway for one of the very few "processed" products that I'm willing to recommend—Cavemen Cookies. You'll want to win this sweet giveaway!
Incidentally, my Cavemen Cookies' review is linked to Linda's (The Gluten-Free Homemaker) Gluten-Free Wednesdays roundup. She's highlighted some of the clever burgers from this month's Create A Burger challenge, including my own Blackened Black Bean Burgers—thanks, Linda, and thanks for hosting each week, too! Don't miss this weekly roundup; it's always so enjoyable and helpful. For example, this week, Linda has a new and delicious way for all of us to enjoy zucchini.
One other important note … I now have a Recipe Index! If you look on my navigation tabs above, you can click on Recipes and then just just scroll through and find what suits your fancy. The recipes are categorized fairly simply; e.g., Main Dishes, Desserts. If a recipe easily fits into more than one category, I listed them in each category. Hope you all find this index helpful!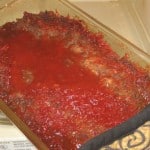 My post for the 30 Days of Quick and Easy Meals event is now up. I'd love it if you'd check out my Tasty Meat Loaf  … in Mere Minutes post, and leave a comment. Thanks!
Shirley
Not just gf, but gfe!