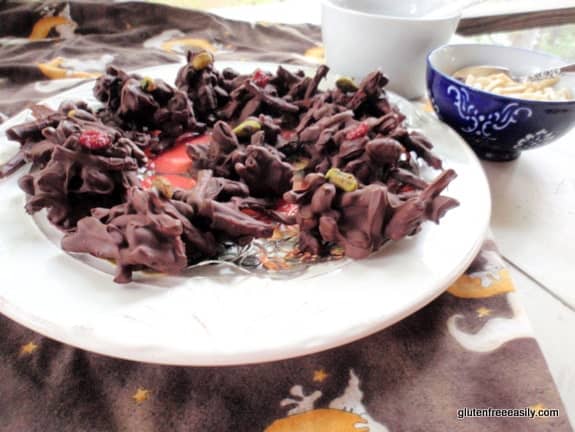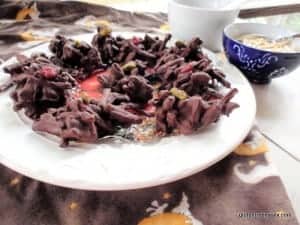 Gluten-Free Chocolate Haystacks
These gluten-free, dairy-free Chocolate Haystacks are a very welcome fall treat. They're colorful and totally delicious!
Instructions
Line one very large baking sheet (or two smaller baking sheets) with wax paper or parchment paper. Set aside.
Using the double-boiler method, melt chocolate in a large pan. Once chocolate is melted, remove pan from heat and immediately stir in other ingredients. Add additional amount of ingredients if needed to get haystack "clusters."
Drop bite-size spoonfuls of mixture on prepared baking sheet.
Place baking sheet in freezer for about 10 to 15 minutes so haystacks will set.
Makes a little over a dozen 3-inch haystacks.
Recipe by gfe--gluten free easily at https://glutenfreeeasily.com/chocolate-haystacks-revisiting-those-delicious-easy-to-make-treats-of-long-ago/