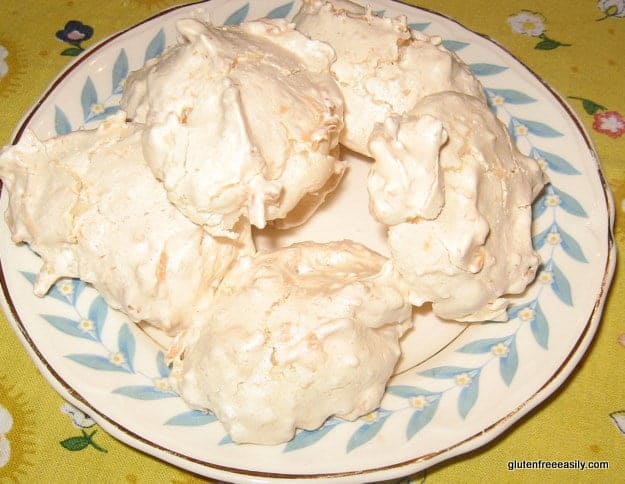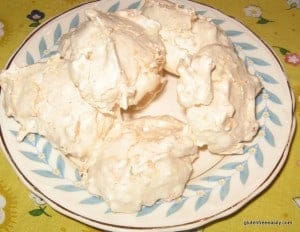 Coconut Meringues
These naturally gluten-free coconut meringues are like individual coconut pies. So good! And easy to make, too!
Ingredients
2 egg whites
dash of salt
2/3 cup granulated sugar
1 1/2 cups sweetened shredded coconut
1/4 tsp vanilla extract
Instructions
Beat egg whites and dash of salt until soft peaks form. Gradually add in sugar while beating until peaks are stiff and glossy. Fold in coconut and vanilla. Drop by rounded teaspoon onto greased baking sheet.
Bake at 325F degrees about 15 - 18 minutes until set and very slightly browned. Center will still be soft. Let cool. Makes about 20 cookies.
Notes
A Silpat liner (as shown) can be used instead of a greased baking sheet, but I actually think I prefer using a greased baking sheet for this particular recipe. The cookies seem a little easier to remove using a greased baking sheet.
If cookies harden while removing (when using the greased baking sheet) and are difficult to remove, just pop back in the oven for a few seconds and try again.
Recipe by gfe--gluten free easily at https://glutenfreeeasily.com/coconut-meringues/