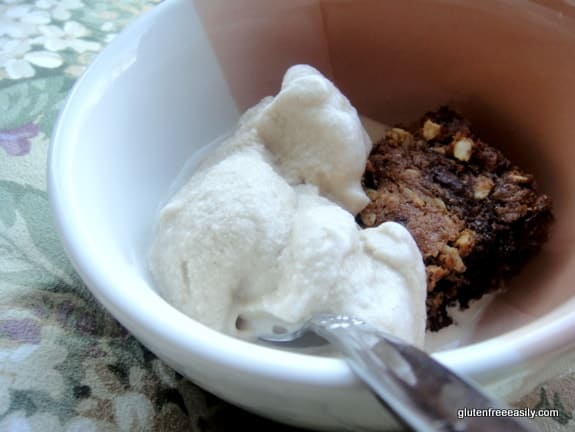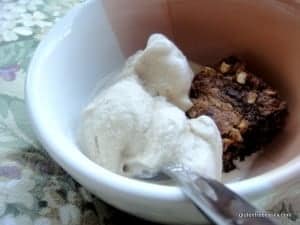 Dairy-Free Coffee Ice Cream
Ingredients
2 ¼ cup full-fat coconut milk, chilled
1 cup brewed coffee, chilled
1 tbsp Grand Marnier liqueur (or similar; optional)
1 tsp vanilla extract
1 tsp cinnamon
½ cup honey
½ cup coconut sugar (or brown sugar)
Instructions
Mix all together in blender or a bowl using your mixer.
Add mixture to already frozen ice cream tub.
Churn about 25 minutes.
Freeze additional amount of time before serving, if needed.
Notes
You can probably cut back on the honey and coconut sugar (or brown sugar) a bit if you like. I made this version with Mom and Dad in mind.
If I were making it just for us, I'd probably go with 1/3 cup of each for a total of 2/3 cup sweetener versus the 1/2 cup of each that I used in this version.
Recipe by gfe--gluten free easily at https://glutenfreeeasily.com/coffee-ice-cream/