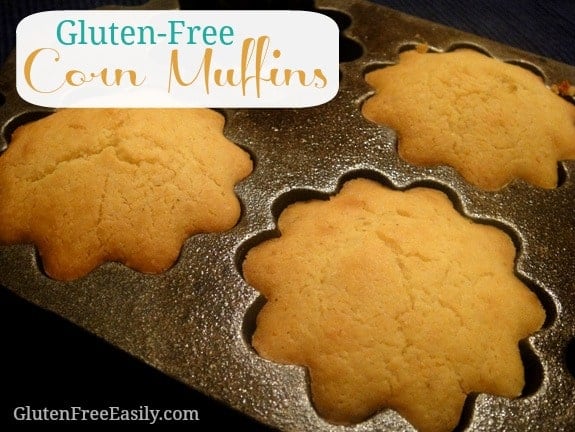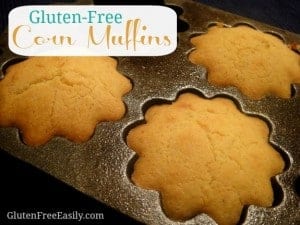 The Best Gluten-Free Corn Muffins
The secret to delicious rolls and bread options in many restaurants is honey. Honey is added to these corn muffins to give them not only that lovely bit of sweetness, but also to keep them from being dry. Nobody wants a dry corn muffin! 
Instructions
Preheat oven to 375 degrees Fahrenheit. Grease muffin cups.
Mix flour, baking powder, and salt. Stir in cornmeal.
Stir butter, egg, honey, and milk into cornmeal mixture. Stir until just moistened and any flour or cornmeal chunks are broken up.
Fill greased muffin tins and bake for 15 – 20 minutes.
Notes
Makes about 12 regular-sized muffins. Occasionally these muffins can be a tad crumbly, especially when made with granulated sugar (and, incidentally, adding xanthan gum does not change that), but we actually don't mind. For one thing, they are just so tasty, but more importantly, the fact is that Mr. GFE and I often crumble them right into our chili or soup. There's no need for expensive (or homemade) gluten-free crackers!
Courses Bread
Recipe by gfe--gluten free easily at https://glutenfreeeasily.com/corn-muffins/