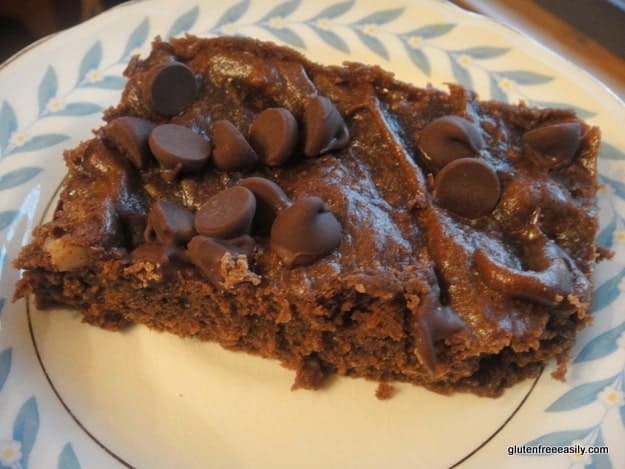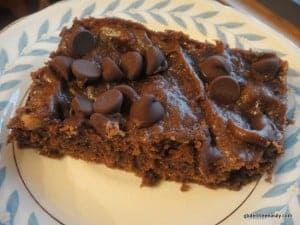 Gluten-Free Flourless Brownies
These flourless brownies are divine! And pretty darned healthy, too.
Instructions
Preheat oven to 325 degrees Fahrenheit.
In a large bowl add all ingredients except chocolate chips and mix well.
Pour into greased, 8-inch square cake pan. Spread to level out some (more leveling will occur naturally as the brownies bake).
Sprinkle with 1/4 cup chocolate chips.
Bake on the middle rack for about 25 minutes.
You can also double the recipe and make it in a large rectangular pan. The baking time will be the same.
Notes
I adapted this recipe from my friend Kelly Brozyna's (The Spunky Coconut) recipe.
I just mixed the ingredients by hand using a wooden spoon.
You can use 1/2 cup of sunbutter and 1/2 cup of almond butter if you like (and, of course, if you also don't have an issue with almonds). (You can also use peanut butter in place of half or all of the seed butter/nut butter amount if you eat peanut butter.)
Kelly states that if the batter appears too dry, you can add 2 to 4 tbsp of water.
I enjoyed these at room temperature (or somewhat warm LOL), but Kelly says they are also terrific cold … as in refrigerated. Although I didn't refrigerate mine, I can imagine they would taste even better that way!
Courses Dessert
Recipe by gfe--gluten free easily at https://glutenfreeeasily.com/flourless-brownies/