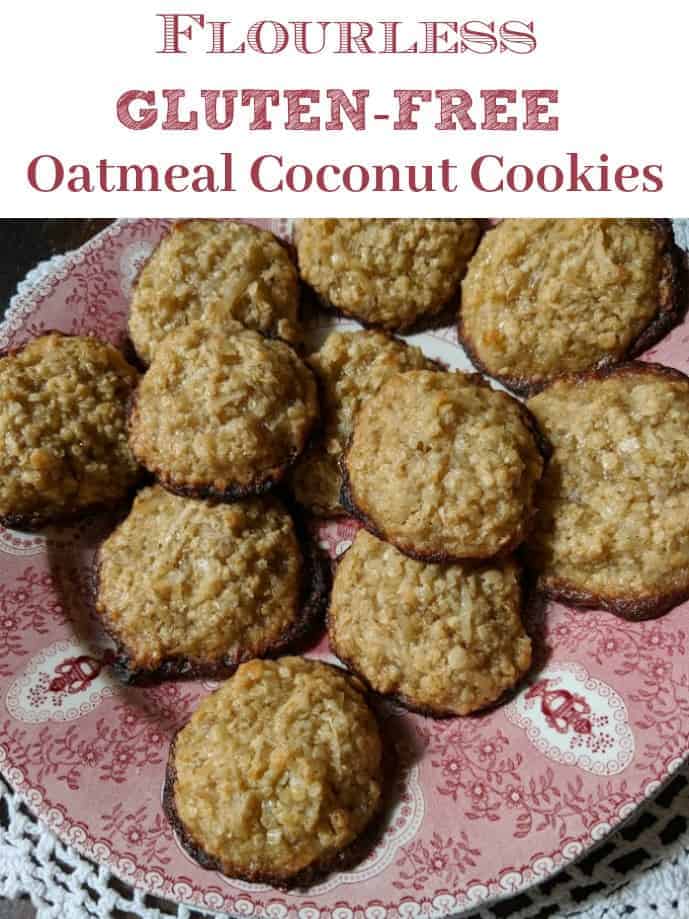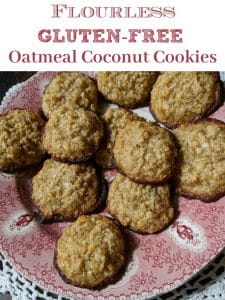 Flourless Gluten-Free Oatmeal Coconut Cookies
Yield 15 - 18 cookies
Flourless Gluten-Free Oatmeal Coconut Cookies. Oh, the best of both worlds! Oatmeal cookies and coconut cookies come together in one downright delicious cookie!
Instructions
Melt the butter and set aside to cool slightly. Place oats and coconut in a medium-sized mixing bowl. Stir in both sugars and the salt and blend to break up any lumps.
Whisk in melted butter, vanilla extract, and egg. Stir all ingredients until they form a large ball of dough.
Chill the dough about 30 minutes.
Preheat oven to 350ºF. Meanwhile, prepare a baking sheet by lining with parchment paper.
Chilled dough will still be somewhat soft. Form the dough into 1-inch balls (or ball-like lumps; don't stress) and place on the baking sheet about 2 inches apart. Flatten each ball down very slightly.
Bake for 10 to 13 minutes or until the edges are nicely browned (but not too brown) and the tops of the cookies look well set.
Cool well on the baking sheet (about 10 minutes) before attempting to remove, using a spatula.
Notes
This recipe makes about 1 1/2 dozen cookies.
These cookies would also be terrific with mini chocolate chips added. Only about ¼ to 1/3 cup would be needed. Add chocolate chips after adding in butter, vanilla extract, and egg. 
Recipe by gfe--gluten free easily at https://glutenfreeeasily.com/flourless-gluten-free-oatmeal-coconut-cookies/