For affiliate links and as an Amazon Associate I earn from qualifying purchases.
I've spent more time in the last year talking about food producers/companies that get gluten-free products wrong versus those who get it right. Today it's nice to focus on a gluten-free farming family and its oats company that gets it right and has been getting it right since 2004. I'm talking about the Smith family and GF Harvest. Formerly known as simply Gluten-Free Oats, and online at glutenfreeoats.com, GF Harvest, is led by the father and son team of Seaton Smith and Forrest Smith, respectively.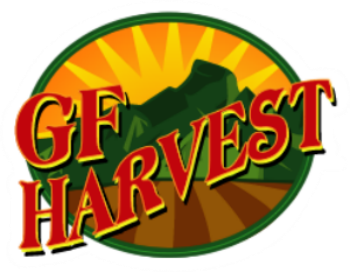 Located in Wyoming, GF Harvest has been faithfully serving the gluten-free community with oats "Grown to be Gluten Free" for over a decade. They were one of the first of a handful of companies that introduced safe, clean oats—also known as purity protocol oats—to the gluten-free community. They're hitting a bit of a bump in the road right now because of how quickly things are changing in regard to oats in the gluten-free world.  Hopefully, with our support via faithful patronage, they will continue supporting our community by providing safe, clean oats for a very, very long time because we need a source of safe, truly gluten-free oats.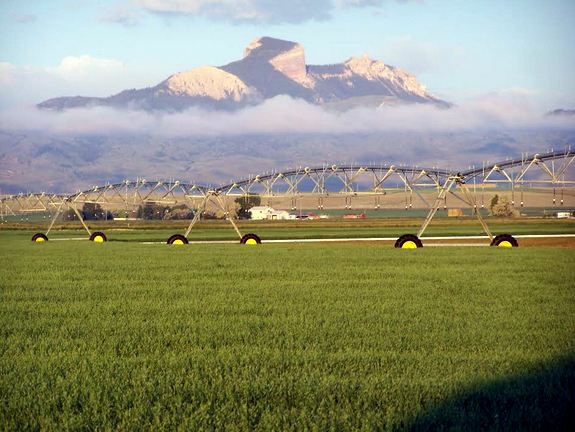 Sorted Oats Are "Dirty" Oats
When I first went gluten free in 2003, there were no gluten-free oats. Yes, you read that correctly. All oats were grown in the same fields as gluten-full grains, harvested on equipment that processed gluten-full grains, and, finally, packaged using equipment that packaged gluten-full grains in facilities used for gluten-full grains.
When you consider that those of us who are gluten free need to be concerned about even a contaminated serving utensil being used on our food, you can see where this type of gluten contamination would be a serious concern. At the time, it was in fact a showstopper for ingesting oats for anyone who was gluten free for medical reasons.
Gluten-free experts knew that these mainstream oats were unsafe for gluten-free consumers to eat despite their billing as "naturally gluten free." But even though many of us knew that these oats contained gluten, we as a community did not fully understand how unsafe and how "dirty" these oats were until Tricia Thompson led a study of oats to determine their gluten content.
The parts per million (ppm) levels of gluten varied, but very few samples tested less than 20 ppm and most samples actually contained astronomical amounts of gluten, up to 1861 ppm. The conclusion was that none of mainstream brands of oats tested could be relied on to offer truly gluten-free oats. Because of this knowledge, many medical health professionals treating those with celiac or gluten intolerance (the term commonly used then) told their patients that oats were off the table forever.
Thankfully, that was not the case. After Thompson's study was published in late 2004, a handful of companies, including GF Harvest, began growing oats in dedicated fields, harvesting and processing them with dedicated equipment, and processing and packaging them in a dedicated gluten-free facility. This is the only way to produce truly gluten-free oats.
For about a decade, those of us in the gluten-free community who could tolerate oats (about 5% of those who are gluten free cannot eat even clean and safe gluten-free oats) happily consumed oats from the companies providing these safe, clean oats. The companies who truly did it right in providing these purity protocol oats also were certified gluten free through third-party certification agencies. They were actually certified to be gluten free at a level below the required less than 20 ppm level because the third-party certification programs required less than 10 ppm gluten (or even less than 5 ppm gluten per one certification program).
However, when the gluten-free labeling rule went into effect in August 5, 2014, there were no special provisions for oats. The impact is that products that contain oats which as a whole contain less than 20 ppm gluten can be labeled gluten free. That means that oat products can be labeled gluten free even when purity protocol oats are not used. This "loophole" came as a shock to me and many others in the gluten-free community.
Still, initially, there was some hope that this provision of the ruling might potentially work. After all, we know that less than 20 ppm is the level that the FDA has set as safe–for most gluten-free individuals. Plus, we're told that "state-of-the art equipment," "mechanical sorting," and "optical sorting with the highest accuracy is used" with "extensive testing" to ensure safe ppm levels. We were also told that there are not enough clean oats being grown to supply the major companies making millions of products. That all sounds logical enough. However, when we dig deeper, we learn that the testing being conducted is actually "mean" testing—an averaging of test values–and the gluten-free labeling rule doesn't even require that companies test their products before labeling them gluten free (yes, the latter is true).
In this article, Seaton Smith shared that at an earlier conference, one manufacturer said they were using sorting equipment on mainstream oats to separate out the gluten-containing grains and they stated "that on average, 10 percent of their samples were testing over 20 ppm, but by using a statistical average, they were able to meet the FDA standard." Do you want to be the one who gets the 10 percent that test over 20 ppm? And that's just one company's stats. Other companies may have a higher percentage of samples testing over 20 ppm. As long as their "average" is less than 20 ppm, they are getting away with sharing these oats and oat products as "gluten free."
Sadly, and dangerously, for the gluten-free consumer, most of the companies that use oats in gluten-free products today are sourcing their oats from providers who use these mainstream "dirty" oats. These oats come with gluten-full grains as the earlier study showed. While the intent is that these grains are sorted to separate the gluten-full grains from the oats and discard those gluten-full grains, this sorting simply will not remove all the gluten, hence ppm levels that run 20 ppm and greater and the averaging of those values. In contrast, when products are said to test below 5 ppm, that means they have no detectable gluten. The latter test results are the ones that all of us who are gluten free for medical reasons need. "Below 5 ppm"/no detectable gluten is the level that GF Harvest oats consistently show.
My good friend Debi (Hunter's Lyonesse) shared an eye-opening analogy a while back in regard to an experience that most of us have had while dining out. Consider the salad that is brought to you with croutons mixed in, even after you state that you must have a gluten-free salad without croutons. If after you refuse the "croutoned" salad, the server picks out the croutons (this act is performed in the kitchen more often than we might think), that salad may well test below 20 ppm gluten, but would you want to eat it? I think not. That would be true for me even if every sampling of that salad tested less than 5 ppm gluten, but with the use of mechanically-sorted mainstream oats, the extraction values run far higher. Only those who don't eat gluten free for medical reasons and/or have a reason to add gluten back to their diets should be eating mainstream, mechanically sorted oats.
GF Harvest Oats Are "Grown to Be Gluten Free"
This is a gluten-free farming family that has our back. Forrest, both his parents, and nine more family members have celiac disease. First, that fact that both his parents, two unrelated individuals, have celiac points out that celiac is not that uncommon (and theirs is not the only family I know of where both parents have celiac). Second, it's clear that the Smith family knows all too well what happens when individuals who are gluten free for medical reasons actually get exposed to gluten.
"We got into this to serve kids who have a real need of gluten-free, or they get sick," said Smith. "Our goal was not to say, 'let's turn this into a business.' We started this as a family affected by celiac disease who wanted to serve people who had a real need."
Their company was started as a means to support the gluten-free community. Profit was not the first goal. That's worth repeating. The drive to create their company and serve the gluten-free community was first and foremost about providing safe, clean oats so that the gluten-free consumer could once again enjoy oats safely.
GF Harvest was actually initiated by Forrest as a high school Future Farmers of America (FFA) entrepreneurial project. As Forrest was diagnosed with celiac at the age of 2, the idea for GF Harvest was probably forming for a very long time. The fact that his family's company came from his own high school FFA project and continues is very cool! (Side note:  Mr. GFE was an FFA member in high school–and still has his jacket!—and he loved hearing this info.)
Forrest and his family processed their first oats using a mill in their own personal gluten-free kitchen and while their operation is obviously much more extensive today, they're still using the same basic steps to ensure their oats are truly gluten-free, clean oats—from using pure seed to equipment and field inspections (both in-house and third party) to dedicated and certified gluten-free production and packaging to third-party gluten-free certification of their final products. (You can read more on GF Harvest's complete process here.)
Why It's Important to Support a Gluten-Free Farmer, GF Harvest
GF Harvest is one of only two companies in the U.S. that are providing purity protocol "safe" oats. Gluten-free consumers need these clean oats to stay safe, to stay healthy.  The number of companies who are offering purity protocol oats or using these oats to create gluten-free products is very small and getting smaller each day.
GF Harvest stated in this article that the planting of oats for 2016 is on hold because of waning demand. Seaton Smith stated that the bulk of GF Harvest's oats from 2015 remains in storage. Why? Because with the current gluten-free labeling laws allowing batch testing and mean testing of "gluten-free" oats resulting in more oat products being labeled safe (erroneously, I might add), the demand for purity protocol oats continues to go down. Even with the need for mechanical sorting, the growing and production of mainstream oats costs far less that the growing of purity protocol oats.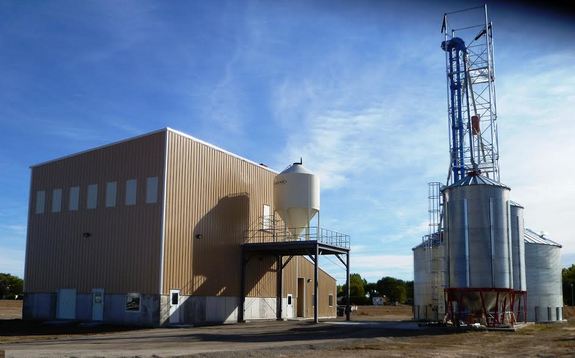 So it boils down to money. Our health is being compromised for money. Companies are choosing the cheap route because to date such processing is being allowed, even if it doesn't keep those of us who are gluten free for medical reasons safe. Consider the thousands who have already gotten ill from #notglutenfree Cheerios—even from boxes outside the earlier recall—and Lucky Charms, both of which are made from mainstream, mechanically sorted oats. Ironically, cheap oats come at a cost. A cost to our health. And it's not always readily apparent as many do not show overt symptoms to gluten exposure and intestinal damage can take a long time to show up in celiac blood work.
It is estimated that about 5% of those with celiac disease can't tolerate oats, even purity protocol oats. I expect the number that is stated for those who are gluten free and intolerant to oats to rise, not because the number of gluten-free individuals who actually can't tolerate oats will necessarily rise, but because the number of people who report they react to oats will rise. Obviously, my take on that is that it will be because more and more individuals are getting glutened from the varying levels of gluten—including levels above 20 ppm—in such oat-based products. Our bodies are not being exposed to the "mean"/average amounts that the companies that use mainstream oats offer as proof that their products are safe. Our bodies are exposed to all the extraction values of high ppm—20 ppm and above—that are averaged with values lower than 20 ppm to get those mean values, average numbers, of less than 20 ppm.
Grab Your GF Harvest Starter Pack (and More)
Right now GF Harvest needs our support and we need safe, clean oats—oats we can trust. So this is really a win-win for both parties. We can support GF Harvest simply by buying products from them—with the bonus of knowing that we're getting truly safe oats, clean oats, when we do.
Please show your support of GF Harvest and your commitment to living truly gluten free today by buying their delicious clean oats on their site or by buying them on Amazon if you wish. Use your Prime account if you like and stock up! Update: One reader/blogger friend has signed up for the Subscribe & Save program for her favorite GF Harvest products; that's a terrific idea!
Seaton at GF Harvest came up with this terrific Starter Pack of oats (shown above) grown in Wyoming under their strict purity protocol. This package is available for $29.95 (which includes shipping).  In addition, while supplies last they will also include a mug or t-shirt for free.
Each package will contain the following:

~ one 20-ounce bag of Gluten Free Rolled Oats

~ one 20-ounce bag of Gluten Free Quick Rolled Oats

~ one 20-ounce bag of Gluten Free Steel Cut Oats

Plus, a product request form (so you can ask your stores to carry GF Harvest oat products), a product list, and recipes will be included in the Starter Pack.

GF Harvest is also coming out with new GoPacks, which are designed for backpacks and suitcases—even saddlebags as noted on their site, which is important if you travel by horse, as folks in Wyoming sometimes do! GoPacks will be a much better alternative to the instant oat cups of the past. But I'm actually delighted by all the product offerings on GF Harvest's site right now, even their Oatmeal Cups as they do look ideal for home or office breakfasts. I'll take one each of Brown Sugar Oatmeal, Cocoa-Nut, Maple Almond …
Once you get your oats, here are some gfe recipes made with clean, truly gluten-free oats for your baking pleasure. I recommend starting with the Flourless Oatmeal Cookies.
Supporting a Gluten-Free Farmer and Clean, Purity Protocol Oats #trustyouroats
Thanks for listening today. In closing, I want to make it clear that this is not a sponsored post and GF Harvest did not reach out to me. When I read Gluten Free Watchdog's Facebook post sharing GF Harvest's current status via the Powell Tribune article I shared earlier, I knew I wanted to help make my gfe readers aware of the need to support this family and company, which has been supporting all of us for so long. Plus, I wanted to remind you all, once again, of the need for clean, purity protocol oats for your gluten-free health. I hope you will choose GF Harvest products today to support a gluten-free farming family and to keep purity protocol, "safe" oats on your table and all our tables!
Last, I am very grateful to Johnna of In Johnna's Kitchen for spearheading and organizing this effort to feature and support GF Harvest. It's a really good thing—and a very good feeling—to focus on and support a gluten-free farming family that does it right with its gluten-free oats and support of the gluten-free community!
Originally published April 11, 2016.