For affiliate links and as an Amazon Associate I earn from qualifying purchases.
Here are the winners from the last several giveaways on gfe! (Note that some of the winners have already been notified and the applicable posts updated.) As always, I appreciate all the gfe readers who took the time to enter the giveaway by sharing their comments and spreading the word on these posts.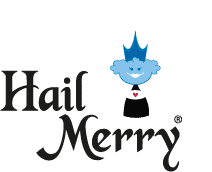 The winners of the Hail Merry snacks are:

~ Vegyogini (Hugger Food) "I'd love to try the Orange Cranberry Granola! Thanks for the giveaway!"

~ Rita:  "I hope these products come to my area. I want to try them all but if I could have only one, those coconut macaroons have called me by name."

~ Beverly:  "I couldnt decide between the choco macaroons or pecans…yum!"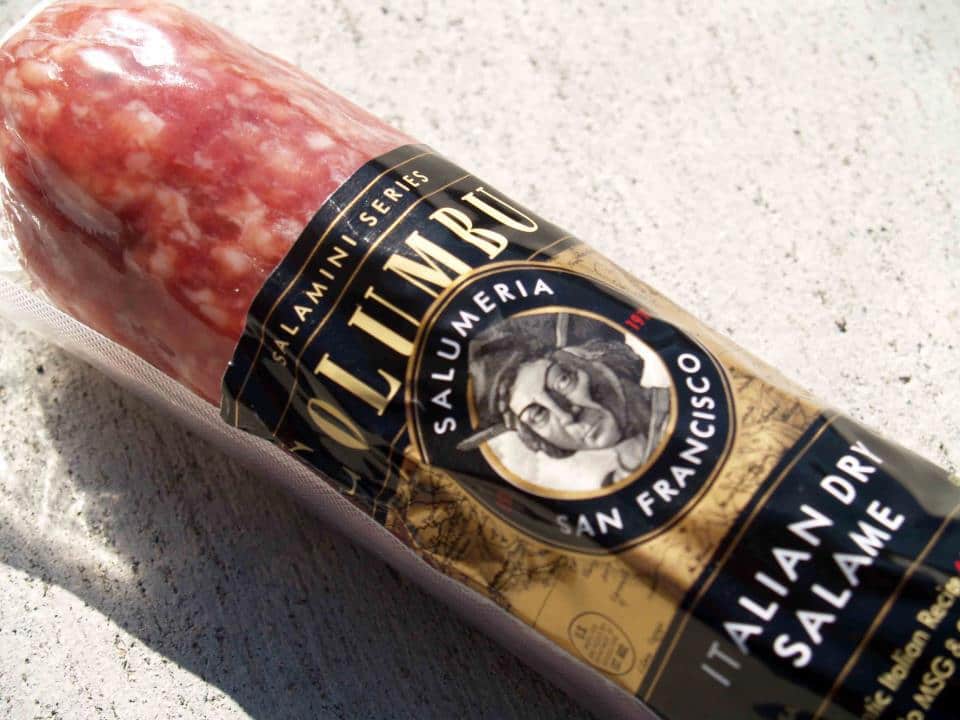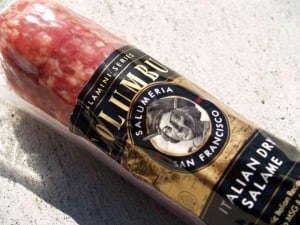 The winners of the Columbus Salame are:

Stacy (Paleo Parents) ~ "On the rare occasion my boys keep salami in the house long enough for me to eat it, I like to snack on it with an orange or clementine. The flavors work perfectly together!"

denise mallett ~ "As a child I was introduced to hard salami sitting on the back porch swing with cousins. My uncle had a full stick of hard salami, slicing pieces for us all to enjoy. I have eaten it this way since, for 52 years now. I purchase a good quality salami every two weeks, I eat it mostly by the slice, on gluten free pizza, with goat milk cheese or as salami sandwiches. My mouth was watering gazing at your wonderful picture of salami's teasing my tastebuds."

Janet Lewis ~ "I love salami with a cracker!"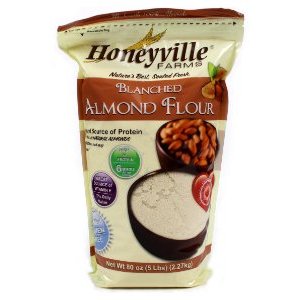 The winner of the 5-lb bag of Honeyville Blanched Almond Flour (that I used for the Applesauce Muffins) is:

Sharon~ "These look great and I have all the ingredients on hand! I've been thinking grain free may be my next step but I'm not quite there yet! Its a process."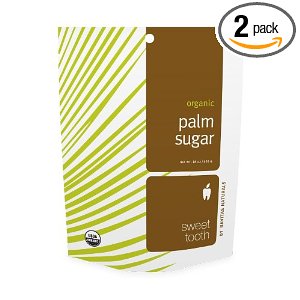 The four winners of the Navitas Natural Organic Palm Sugar (that I used in the Pumpkin Mochi Muffins) are:

Arleen ~ "I would love to give palm sugar a try! I already have so many of your recipes printed out and added to my gluten-free binder…keep them coming! My family loves trying new things."

Thia ~ "I love palm sugar, but have never tried this brand! Thanks for posting a give away!"

Grace ~ "Hi, I left a comment yesterday about your gluten and dairy free pizza muffins. I am only 12, but I would like to possibly win the giveway for the palm sugar, I would like to try a new ingredient for baking!"

Angela ~ "I love mochi! Ok I love Japanese food in general although trying to make it vegetarian and gluten free isn't always easy. I really like working with mochiko flour, so fine, almost like cornstarch, especially the one from the asian store (and much cheaper,  I buy most of my flours there for a fraction of what they cost at the regular store).
About the flour hardening and getting lumpy, have you tried starting with the flour and adding the rest of the ingredients to it? I find that, just like cornstarch, is easier to keep it smooth if I add liquid to flour (in increments) instead of flour to liquid.  Of course I don't know if altering the order would make any difference on the end result, just an idea. Man, if I wasn't missing the coconut cream I would bake me some muffins right now…at 1:35 a.m. lol"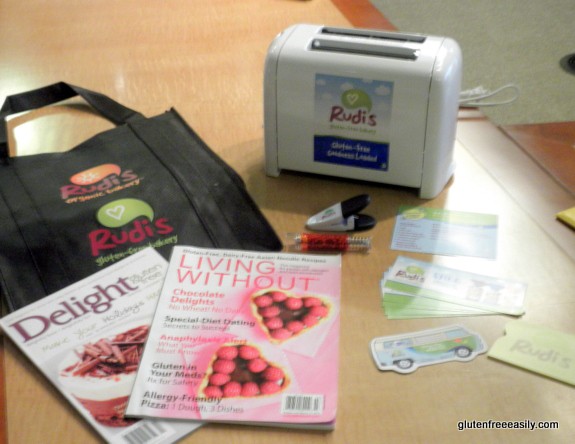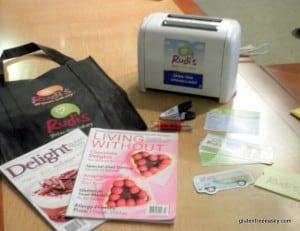 The winner of the giveaway from Rudi's Gluten-Free Bakery is:

Leese ~ "What a great product! My son would love any or all of what he could win. Thanks for this idea!"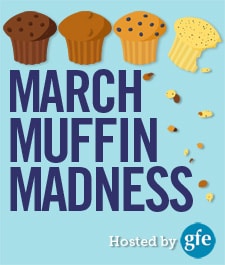 Remember there are two giveaways that are still open for the March Muffin Madness event. There's the six-pack of Enjoy Life Chocolate Chips (which I used in the Orange Honey Chocolate Chip Muffins) that will go to ONE winner … yep, six 10-ounce bags of Enjoy Life Mini Chocolate Chips. Now that's my kind of six-pack! (FYI:  There are only 11 entries so far.) And TWO winners will receive 4.4 lbs of Tropical Traditions Coconut Flour, plus you'll want to check out that post—the final roundup for the MMM event—anyway because there are lots of great muffin recipes from gfe and many other bloggers, with more are being added daily.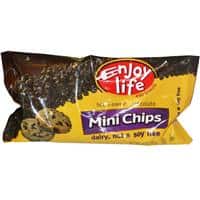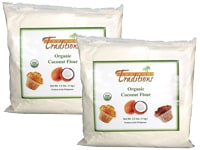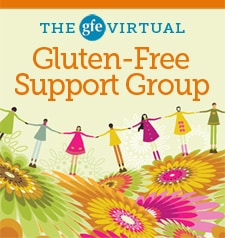 My next post will be The GFE Virtual Gluten-Free Support Group April Meeting. Sorry for the delay, but as John Lennon said, "Life is what happens when you're busy making other plans." If you recall, the food theme is pizza and greens (green veggie dishes, green salads, etc.), so be prepared to share your favorite gluten-free "real food" recipes (by way of a description or recipe in comments or in the linky if you're a blogger).