For affiliate links and as an Amazon Associate I earn from qualifying purchases.
I've shared my love of pies many times here on gfe, so today's reader favorite—Gluten-Free Vegan Flaky Pie Crust recipe—and my highlights from last week's Gluten-Free Wednesday (GFW) roundup make me pretty happy. I hope you will love them, too! I'm not all about just "window shopping" when it comes to pies either. I made a fresh pumpkin version of my Best Ever Crustless Pumpkin Pie yesterday for my support group's Thanksgiving meal and another today for an early Thanksgiving dinner with Son. Outstanding pies. A pie made from canned pumpkin just doesn't compare to one made from fresh pumpkin although I'm happy to sub in a beloved fresh "equivalent" squash like cushaw squash any time. This is the time of year when not only holiday recipes call our name, but also soups and stews, casseroles, and steaming beverages because they warm and comfort us when the days get shorter and colder. You'll find those recipes and many more on GFW.
If this is your first time visiting on Wednesday, GFW is the weekly blog carnival that I co-host with my friends Linda of Gluten-Free Homemaker (sadly, this site is no longer operating) and Lynn of Lynn's Kitchen Adventures. If you're a blogger, please link up your gluten-free eating ideas (following guidelines at the bottom of this post). Link up to either my, Linda's, or Lynn's GFW post and your submission will show up on all three of our blogs. Plus, readers choose their favorites each week via clicking on links and checking them out and I and my co-hosts do the same by following links and seeing what strikes our fancy!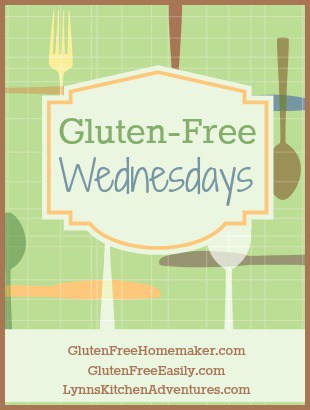 My Highlights from gfe
~ On gfe: When it comes to preparing for Thanksgiving, having lots of recipe choices is what we want, but we also want tips on getting through the meal safely if we're sharing a meal that is also partly gluten full. This post, Over 100 Gluten-Free Thanksgiving Recipes, Plus GFE Thanks and "Wisdom", will give you all that.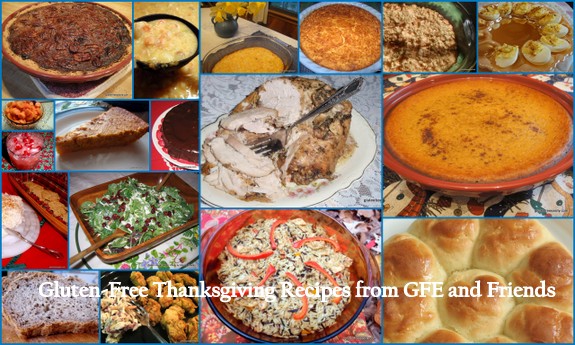 The Most Popular Post on Gluten-Free Wednesdays Last Week
~ Best Gluten-Free Vegan Flaky Pie Crust from Allergy Free Alaska ~ Yes, this beautiful pie crust from Megan is not only gluten free, flaky, and the "best," it's also dairy free, egg free, and vegan. It gets raves from all who've made it!

~ My GFW Post "Picks"
~ Almond-Coconut Pie Crust from Gluten Free Goodness ~ This pie crust from Cheryl is gluten free, grain free, dairy free, egg free, vegan, and paleo. And, gosh, it looks so tasty—especially when "housing" her Chocolate Banana Mousse Pie. Bonus, it's really easy to make, too!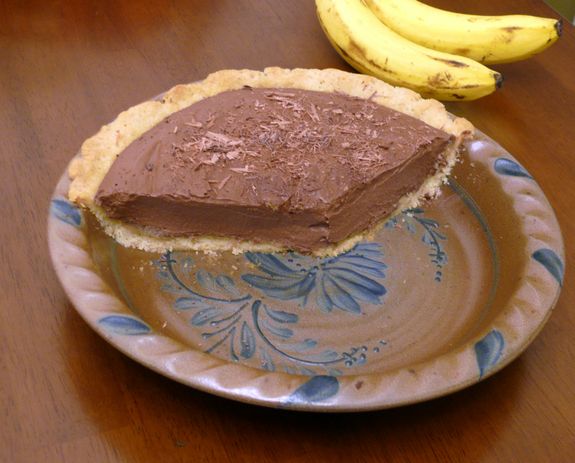 ~ Paleo Pumpkin Pie from Tessa the Domestic Diva ~ I love everything about this pie from Tessa. It's grain free, dairy free, refined sugar free, but clearly not "lacking"!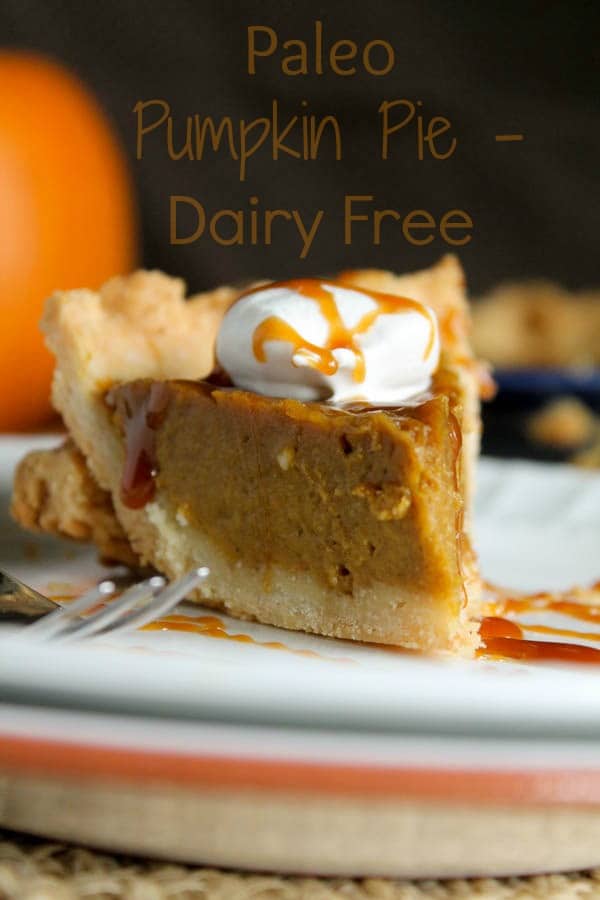 The Carnival
We appreciate your participation and are happy to share many of the links on social media sites. However, as much as we hate to put a damper on this fun carnival, entries that do not follow the guidelines will not be shared and will be deleted from the linky. ~ You must link back to one of the co-hosts. ~ Links should be about a gluten-free eating idea. While it doesn't have to be a recipe, it should be food related. ~ Recipes should have gluten-free ingredients or options in the recipe (not elsewhere in the text). ~ If you're new, please read all the guidelines. Note: Linking up indicates you are giving permission for us to share your submitted photo and your link via social media or in next week's post if it is selected as the most popular post for the week or featured as a highlight.
Originally published November 18, 2014; updated February 26, s022.