For affiliate links and as an Amazon Associate I earn from qualifying purchases.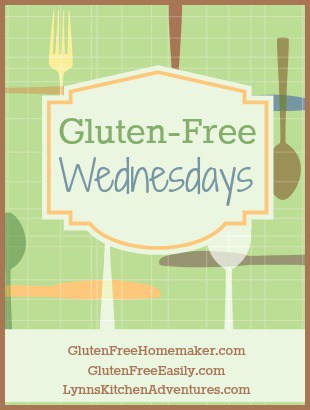 Welcome to Gluten-Free Wednesdays (GFW) once again! Our family had a really wonderful 4th of July weekend. I hope yours did, too!
If you're new to GFW, it's the weekly blog carnival event that I co-host with my friends Linda of Gluten-Free Homemaker and Lynn of Lynn's Kitchen Adventures. The focus is gluten-free food related posts. If you're a blogger linking up, please know that your post will appear on all three of our blogs via the linky.
My Highlights from gfe
~ Make Your Own Flavored Banana Milk ~ Vanilla Banana Milk, Chocolate Banana Milk, Strawberry Banana Milk … ~ My need for bananas in my homemade cereal led to my creation of super simple, healthy, economical, and delicious flavored milk. No need at all to buy those ready-made flavored milk products!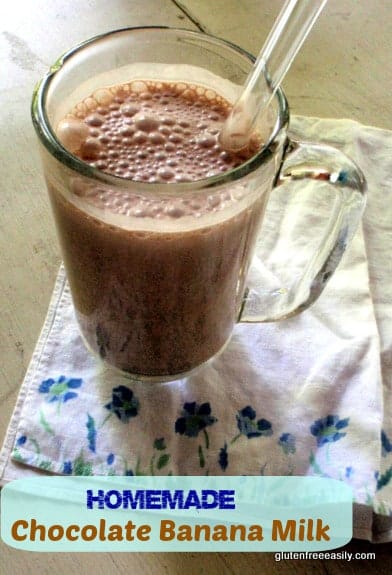 The Most Popular Post on Gluten-Free Wednesdays Last Week
~ Paleo Tortillas from Predominantly Paleo ~ I was tickled to see this grain-free recipe for tortillas. So tickled that I also included this recipe in Part 4 of my Bountiful Bread Basket series: Top 30+ Best Gluten-Free Tortilla and Wrap Recipes.
Jennifer's tortillas are gluten free, grain free, dairy free, egg free, paleo, primal, and vegan. They include "secret ingredients" that are becoming more and more popular for grain-free recipes. One of them is one of Jennifer's absolute favorite ingredients.
~ My GFW Post "Pick" from Last Week
~ Vegan & Paleo "Butter" Pecan Ice Cream from Allergy Free Alaska ~ Megan's description, "Fresh chopped pecans toasted golden in "butter," combined with rich and sweet dairy-free vanilla ice cream," and this photo tell you why I chose this recipe!
The Carnival
What you need to know before linking up:
~ Your link must be related to the gluten-free diet.
~ If you're new, please read the guidelines.
~ Leave a link back to this blog or one of the co-hosts in your post. We do not highlight or share any recipes that do not link back to the specific event in the post. (If you've never linked up to a carnival before, you can see how I like to link back in the last line of my gfe post(s) above.)
~ We really appreciate you joining in!
Note: Linking up indicates you are giving permission for us to share your submitted photo and your link via social media or in next week's post if it is selected as the most popular post for the week or featured as a highlight.
Originally published July 8, 2014; updated February 27, 2022.