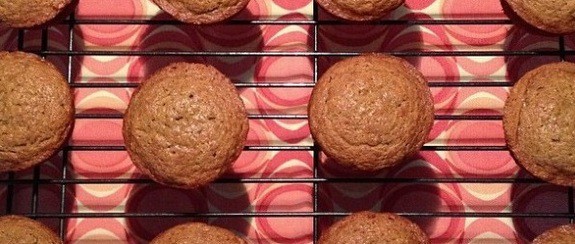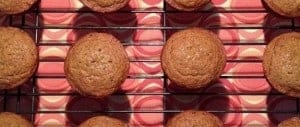 Gluten-Free Chai Tea Muffins
Love chai tea? Love muffins? Then you will absolutely adore these gluten-free Chai Tea Muffins from GF Jules!
Instructions
Preheat oven to 350F degrees in conventional oven or 325 F in convection oven.
Coat 15 cups in regular-sized muffin tin or 24 cups in mini muffin tins with cooking oil or line with muffin papers.
Whip sugar and butter until light and fluffy. Add eggs and stir. Mix in agave nectar and applesauce until combined. Stir the dry ingredients into the wet mix while slowly pouring in the chai tea. Mix until smooth.
Fill the muffin tins 2/3 full and bake until they are light brown: approximately 11-12 minutes for mini muffins or 20-25 minutes for regular muffins.
Notes
Yield: Approximately 12-15 muffins or 24 mini-muffins.
Shirley here: Jules uses her Jules Gluten-Free All-Purpose Flour in all her baking so that's what she used in this recipe. Therefore, she has not tested any other flour mixes and can't comment on how those might work.
If you have her Free For All Cooking cookbook, you might try her substitute gluten-free flour mix, which is made from individual gluten-free flours and starches. If you substitute another gluten-free flour mix like my Two-Ingredient Gluten-Free Flour Mix, please come back and share your results with us all in comments.
Courses Breakfast, Dessert
Recipe by gfe--gluten free easily at https://glutenfreeeasily.com/gluten-free-chai-tea-muffins-from-jules-speaks-gluten-free/