For affiliate links and as an Amazon Associate I earn from qualifying purchases.
We're back with gluten-free holiday recipes for Gluten-Free Recipe Fix! It seems like just yesterday we were here for the Thanksgiving edition, but that's how it always goes, right? The passage of time accelerates after Thanksgiving!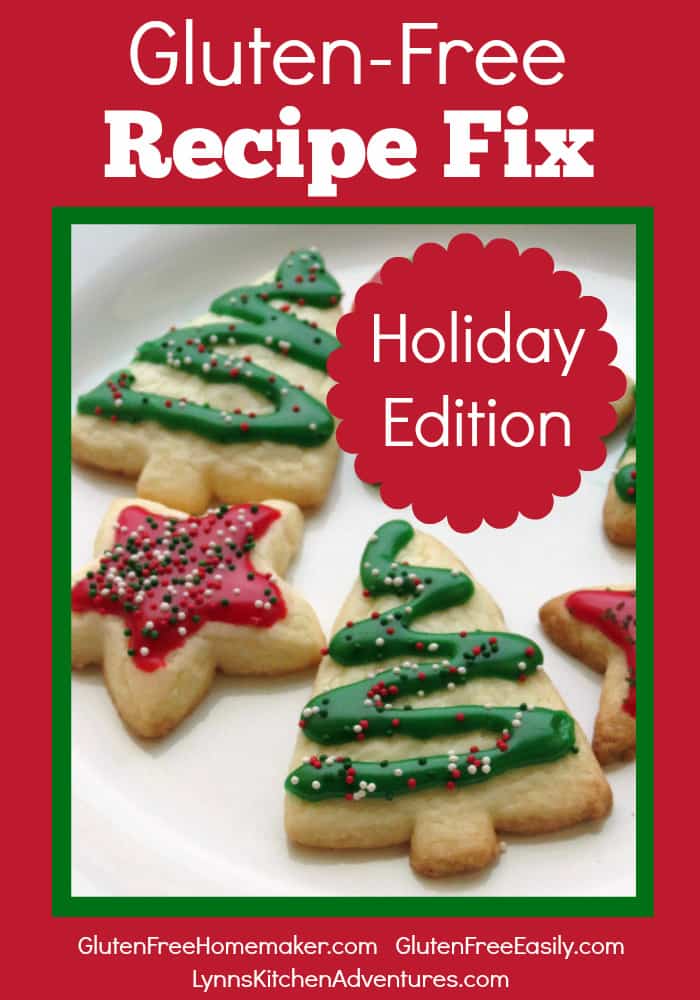 Founded by Linda of Gluten-Free Homemaker, Gluten-Free Recipe Fix is a seasonal event for linking up gluten-free recipes only. Recipes must fit the current theme, but we all love the holidays so there are sure to be plenty of wonderful gluten-free recipes that can be linked up. This event will be open through Sunday, December 20, so feel free to link up each week through then if you're a blogger and check out new recipes every few days if you're a reader.
My co-hosts for this Gluten-Free Recipe Fix event are Linda and Lynn of Lynn's Kitchen Adventures. Here's how you can follow each of us:
Linda – Gluten-Free Homemaker (unfortunately, Linda's site is no longer active; you can find some of her wonderful recipes such as her amazing Angel Food Cake and her Angel Food Cupcakes here on gfe)

Lynn – Lynn's Kitchen Adventures
Blog Updates, Facebook, Pinterest, Twitter

Shirley (me) – Gluten Free Easily
Blog Updates, Facebook, Pinterest, Twitter
My Submissions
This week I've linked up my latest gfe recipe, Cream Cheese Pound Cake with Shortbread Streusel Filling, shown below. This recipe is a "to die for" cake that will be welcomed by all at your holiday table!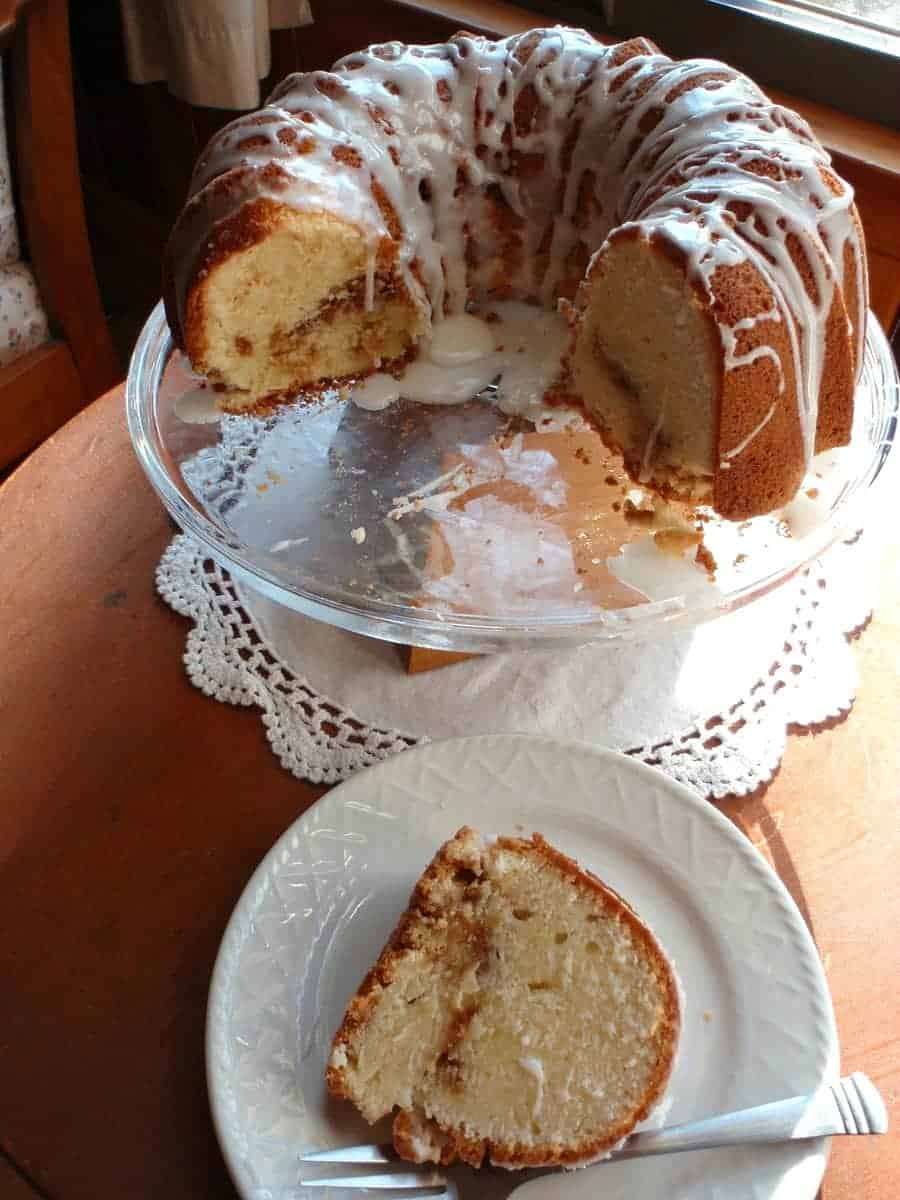 I'm also linking up another gfe perennial holiday favorite, White Chocolate Candy Cane and Andes Mint Fudge. This homemade candy is a wonderful treat for your family—hello … fudge!—or perfect for your holiday gift giving. I am looking forward to seeing what everyone else links up!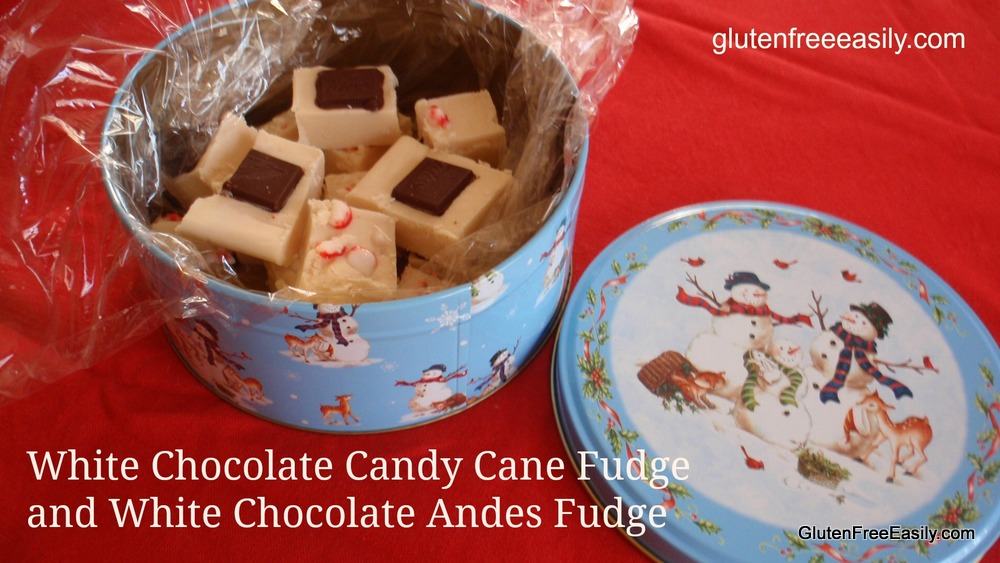 Carnival Guidelines
All entries must be a gluten-free recipe.
If it is a recipe with gluten-free options, those options must be listed in the recipe ingredients, not simply elsewhere in the text of the post.
Entries should fit within theme of the carnival (Holiday Edition).
Please Read
Linking up indicates you are giving permission for us to share your submitted photo and your link via social media.
While all of the links in this carnival should contain gluten-free ingredients, please verify that for yourself. In particular, people have differing opinions on what brands they consider safe. Keep this in mind as you view the recipes.
Gluten-Free Holiday Recipes for Gluten-Free Recipe Fix
Originally published December 8, 2015; updated September 16, 2022.