This post may contain affiliate links. If you purchase through them, your cost will stay the same, but gfe will receive a few cents for every dollar spent. Thanks for supporting gfe!
Some Wednesdays seem to come faster than others and this was a "fast" week! But it's always good to gather for Gluten-Free Wednesdays (GFW) and the wide and delicious assortment of gluten-free eating ideas! If you're new here, GFW is the weekly blog carnival that I co-host with my friends Linda of The Gluten-Free Homemaker and Lynn of Lynn's Kitchen Adventures. If you're a blogger, please link up your gluten-free eating ideas (following guidelines at the bottom of this post). Link up to either my, Linda's, or Lynn's GFW post and your submission will show up on all three of our blogs. Plus, each week my co-hosts and I get to choose our favorites and highlight them in our posts. While choosing what to highlight can prove very difficult, it is also a lot of fun to share with you some terrific eating ideas that you might have missed the first go 'round!
If you want to follow us "all over," here are our blog and other social media links:
Shirley (me) – Blog Updates (gfe and All Gluten-Free Desserts), Facebook, Pinterest, Twitter, Google+

Linda – Blog Updates, Facebook, Pinterest, Twitter, Google+

Lynn – Blog Updates, Facebook, Pinterest, Twitter, Google+

My Highlights from gfe and All Gluten-Free Desserts
~ On gfe:
Best Two-Ingredient Gluten-Free Flour Mix ~ This recipe is the simple, economical, and actually a terrific flour mix that I use whenever I need a gluten-free all-purpose flour mix. It was a really happy day when I learned about this mix, and it truly does include two ingredients only. Plus, they're ones that are readily available. I think you'll find this mix to be a pretty good substitute for gluten-full all-purpose flour and it's easy to make in very large amounts or just mix up smaller amounts. Check it out here.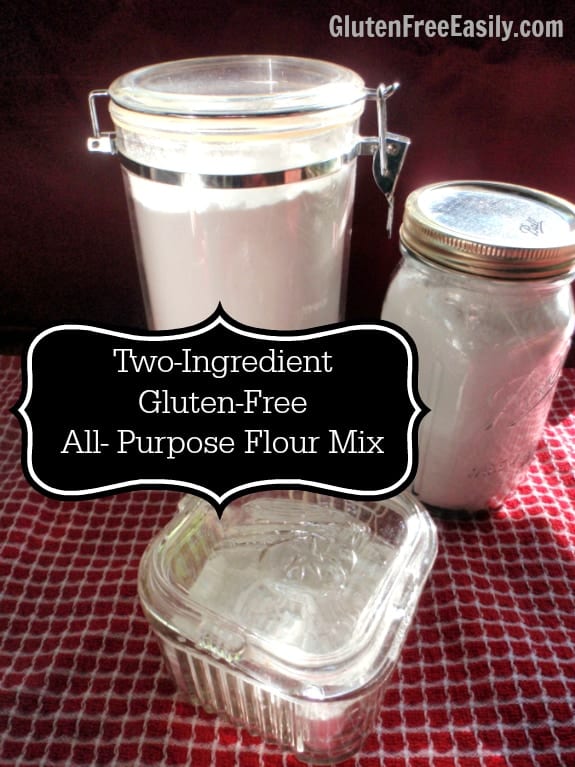 ~ On All Gluten-Free Desserts:
Chocolate Pumpkin Pots de Crème from Ricki Heller ~ Ricki says this dessert is both like a traditional pots de crème, but also like a mousse. I love both so I consider this dessert a win-win, and chocolate and pumpkin together? Now that's also the best of both worlds! This dessert is clearly elegant enough to serve for a dinner party, but simple enough to serve to your family after dinner or as a special treat. It's gluten free, dairy free, egg free, refined sugar free, and vegan, too.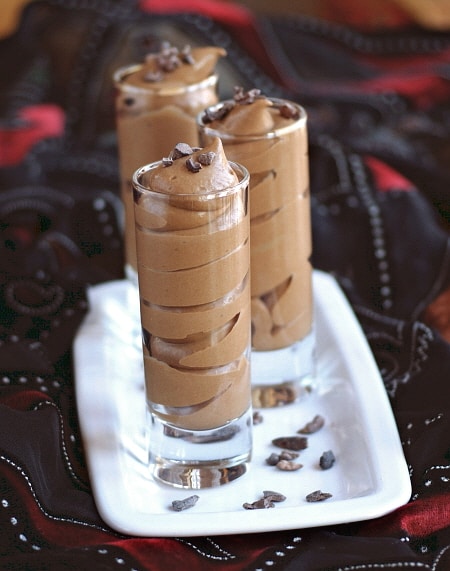 The Most Popular Post on Gluten-Free Wednesdays Last Week
~ Copycat Starbucks Pumpkin Scones from Hope's Kitchen ~ While I'll be the first to admit that I never had a Starbucks Pumpkin Scone "back in the day," as soon as I saw Melanie's version I wanted one! She also says that they're a lot like Scruffins, which are a scone/muffin "cross" from The Great Harvest Bread Company, if you've ever had one of those. These scones are gluten free and egg free, and easily made dairy free and vegan.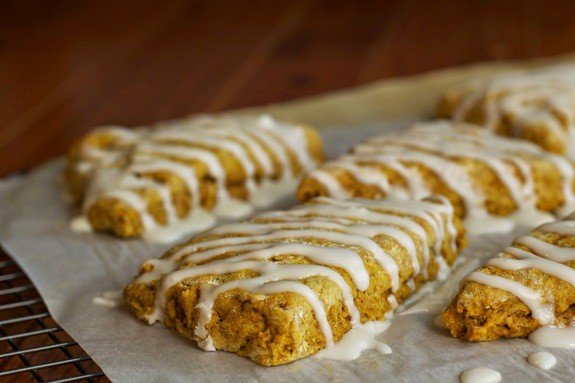 ~ My GFW Post "Picks"
Like I said, making my "picks" each week is hard, but here are some that caught my eye last week.
~ Bacon Wrapped BBQ Potatoes from Live Free, Gluten Free ~ Paula said that just kicked up some barbecued potatoes by wrapping bacon around them. I think that many of us could go for her kicked-up version. This is a recipe that I'd label as pure comfort food!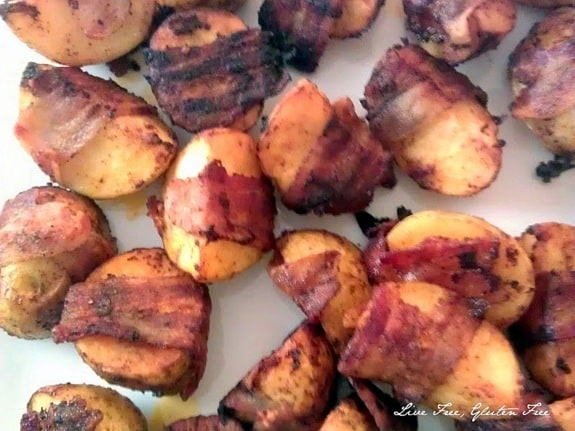 ~ Gluten-Free Pumpkin 7 Layer Bars from Fearless Dining ~ Like most of you, I'm not in the "pumpkin everything" phase. Mostly. I don't think man or woman can live by pumpkin alone, but I'd sure like to give it a try when there are pumpkin recipes like these bars from Sandi. I honestly don't know why I didn't think of 7 Layer Bars that included pumpkin. Kudos, Sandi!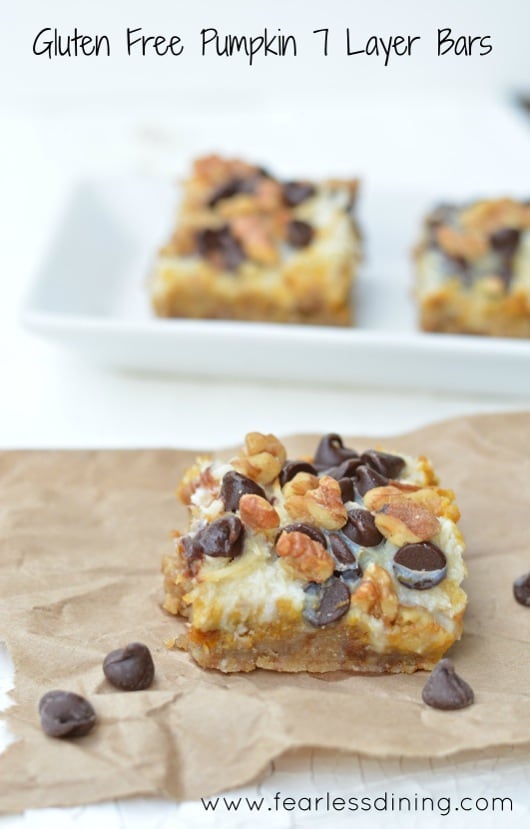 ~ Persimmon Chai Bread from Gluten-Free Vegan Love ~ I have yet to use persimmons in a recipe, but when I do, this bread from Audrey must be the first recipe I try. Every photo of hers shows that this bread is clearly luscious and irresistible! She shared that persimmon puree has a magical binding and moist quality and I think you can see that in this gluten-free, dairy-free, egg-free, vegan bread.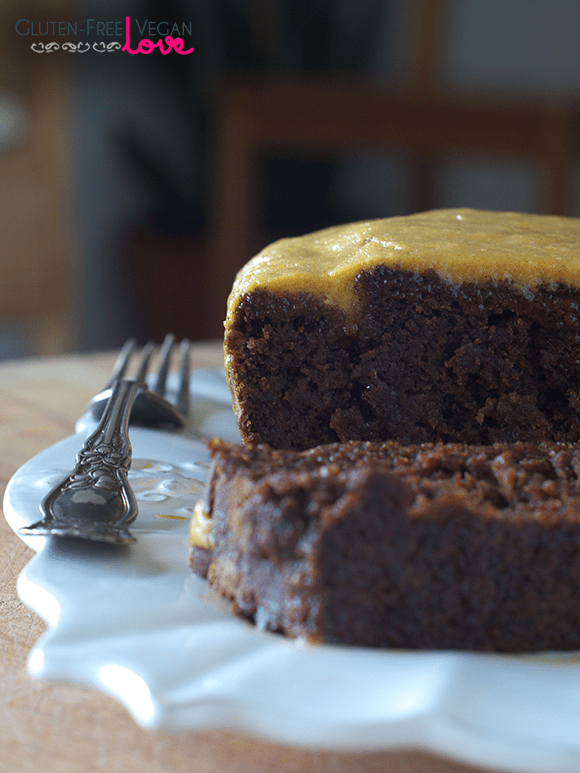 The Carnival
We appreciate your participation and are happy to share many of the links on social media sites. However, as much as we hate to put a damper on this fun carnival, entries that do not follow the guidelines will not be shared and will be deleted from the linky.
~ You must link back to one of the co-hosts.
~ Links should be about a gluten-free eating idea. While it doesn't have to be a recipe, it should be food related.
~ Recipes should have gluten-free ingredients or options in the recipe (not elsewhere in the text).
~ If you're new, please read all the guidelines.
Note:  Linking up indicates you are giving permission for us to share your submitted photo and your link via social media or in next week's post if it is selected as the most popular post for the week or featured as a highlight.