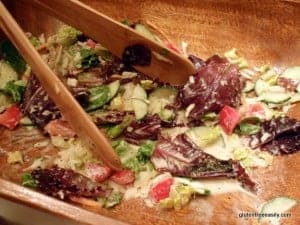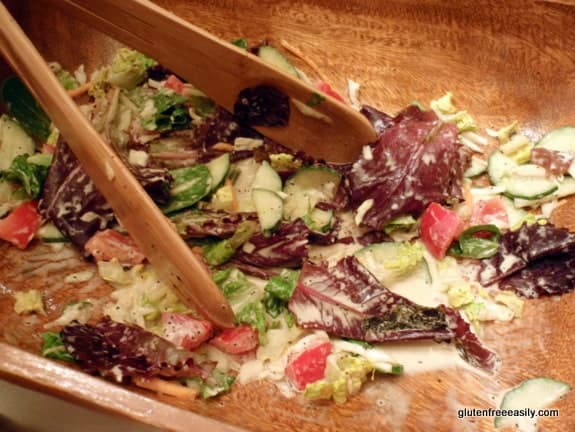 Homemade Briannas Creamy Poppy Seed Salad Dressing
No longer do you have to worry if there will be Briannas Poppy Seed Salad Dressing on the grocery store shelf, you can simply make your own version!
Ingredients
½ cup unsweetened almond milk (or dairy milk)
3/4 to 1 cup mayonnaise (more or less depending upon thickness desired; see notes for soy-free, vegan option)
1/3 cup coconut sugar (or granulated sugar); adjust amount to taste
2 tbsp vinegar (either white or apple cider vinegar will work; the latter may be a tad stronger)
about 1 tsp Dijon mustard, optional (I added about one squirt of my Grey Poupon)
1 to 2 tbsp poppy seeds (per your taste)
Instructions
Add ingredients to blender in order shown (to prevent unnecessary sticking of ingredients to bottoms and sides of blender). Blend on high for about 30 seconds or so until fully blended.
Makes about 2 cups. Will keep in refrigerator for several days.
Notes
For an egg-free version, use Soy Free Vegenaise (which is also gluten free and vegan). Coconut sugar gives this dressing a café au lait coloring versus the usual very white "background" color. Granulated sugar should produced a dressing that's whiter in color, although almond milk also contributes to the off white appearance of this dressing. I buy McCormick 100% organic poppy seeds.
Courses Salad
Recipe by gfe--gluten free easily at https://glutenfreeeasily.com/gluten-free-dairy-free-creamy-poppy-seed-salad-dressing/