For affiliate links and as an Amazon Associate I earn from qualifying purchases.
This post is a sponsored post and the giveaway is also sponsored. However, the opinions expressed within are strictly my own and I receive no compensation for any sales through links.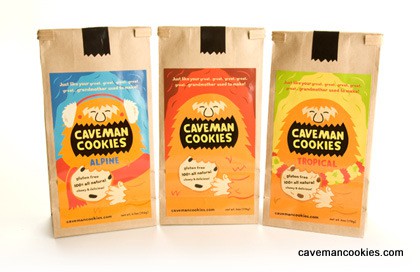 UPDATE: This giveaway is now closed. Many thanks to all who entered. Congratulations to Robin who left the following comment: "The alpine look delish!" Please stay tuned for an exciting upcoming announcement regarding a special event for the holiday season! Recently, I shared a post re-introducing Caveman Cookies as one of my gfe sponsors. I'll recap some of what I shared then. Caveman Cookies are a great fit for the gfe approach. The ingredients are nuts, fruit, and honey. That's it. No preservatives. It's hard to decide which gfe category they fit into best … real food and recipes made from real food? Yep. Mainstream processed foods that are gluten free? Well, they are available throughout the U.S. and even in some international locations (and distribution is expanding daily), and they are made into cookies in a dedicated gluten-free facility. And finally, gluten-free specialty products for basic gluten-free needs or an indulgence? These cookies definitely appeal to a special audience and are not found in your basic grocery store. But the part about need or indulgence? I'll let you decide on that one. I'm totally biased as I am a big fan of Caveman Cookies!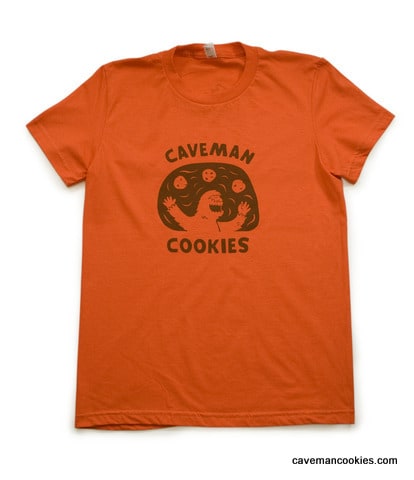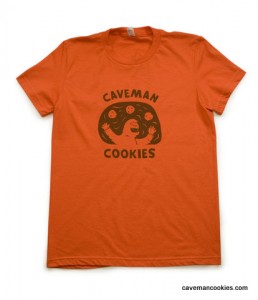 Caveman Cookies was founded by Stephanie Lester. She was baking and enjoying these cookies herself and decided there was a need in the marketplace for her cookies. Caveman Cookies are naturally gluten-free (and not only made in a dedicated gluten-free facility, but also certified gluten free by GFCO), naturally dairy-free, naturally refined sugar free, naturally egg-free, naturally soy-free, kosher, paleo, primal, and vegetarian, so they readily work for many dietary lifestyles. You can see the specific ingredients for each variety of cookie (Original, Tropical, and Alpine) as well as the individual nutritional breakdown via the FAQs page. You can read more on the Caveman Cookies story here and check out the answers to all the FAQs here.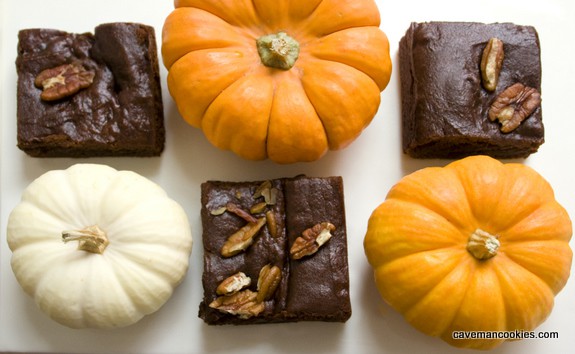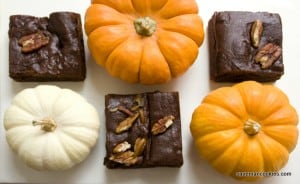 FYI:  If you want to order Caveman Cookies online, they are currently on sale through November 26 for 10% off. (Click here to get discount code and order. Note that there is a flat rate for shipping.) Even if you don't want to place an order right this second, Stephanie has another great treat for you on Caveman Cookies' discount page—a recipe for Paleo Pumpkin Pecan Brownies. Gluten free, grain free, dairy free, and refined sugar free, these brownies are just dying to be made at my house. Make some brownies now and enjoy your Caveman Cookies later when your order comes in or enjoy LOTS of Caveman Cookies for free if you win this giveaway. Yep, I finally got to the giveaway part!
Stephanie and Caveman Cookies are giving away all of the following to one lucky gfe reader.  
~  1 large bag of each variety  (value:  $28.95)

~  1 small bag of each variety (value : $15.95)

~ 1 large sample pack (15 individually-wrapped cookies of each variety) (value: $32.50)

~ 1 t-shirt of color/size of winner's choosing. (value: $17.50)

You can view all giveaway items here.

This giveaway will end Wednesday, November 23, at midnight Eastern. Here are the ways you can enter, but note that only the first one is required:

~ Leave a comment telling which cookies sound the best to you or why you'd like to win. (required)

~ Tweet about the giveaway. Leave another comment.

~ Share the giveaway on Facebook. Leave another comment.

~ Like Caveman Cookies on Facebook. Leave another comment.

~ Like gfe on Facebook. Leave another comment.

~ Get recipes and info from gfe in a reader or by email. Leave a comment.