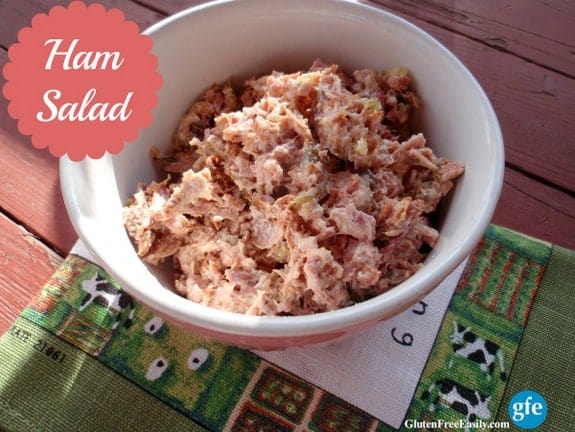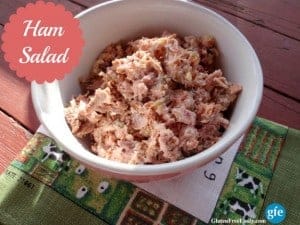 Ham Salad
You'll find reasons to make ham just so you'll have leftover ham to make this Ham Salad. It's that good!
Ingredients
2 cups cooked, finely diced ham
1/3 cup mayonnaise
1 heaping tsp sweet pickle relish
¾ tsp onion powder (or one tablespoon raw, finely diced onion)
Instructions
In a large bowl, mix all ingredients together.
Keep refrigerated.
Notes
If your Ham Salad dries out after being in the refrigerator overnight, you can stir in a tad bit more mayonnaise.
Courses Main Dish
Recipe by gfe--gluten free easily at https://glutenfreeeasily.com/gluten-free-ham-salad/