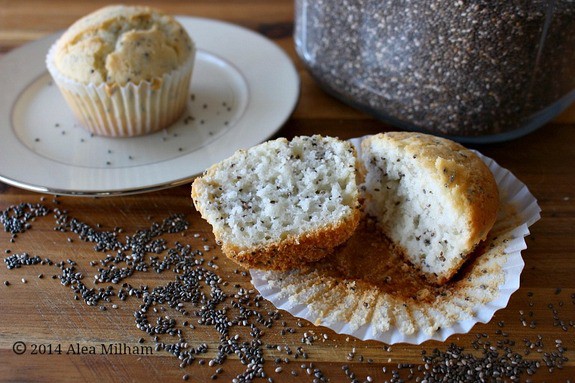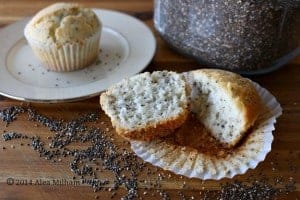 Gluten-Free Lemon Chia Seed Muffins
These Gluten-Free Lemon Chia Seed Muffins from Alea Milham beat out lemon poppy seed muffins for taste, cost, and nutrition!
Instructions
Preheat oven to 375 degrees. Grease or line muffin tins.
In a large mixing bowl, mix the rice flour, tapioca flour, potato starch, baking powder, guar gum, and salt.
In a separate bowl, blend the lemon zest, lemon juice, milk, oil, and egg. Add the granulated and brown sugar.
Add the liquid mixture to the flour mixture and stir until just moist.
Add the chia seeds and mix until evenly distributed throughout the batter.
Fill pre-greased (or lined) muffin cups 3/4 full with batter.
Bake at 375 degrees for 25 minutes or until an inserted toothpick comes out clean.
Notes
Prep Time: 10 minutes Cooking Time: 25 minutes Serves: 24
Courses Breakfast, Dessert
Recipe by gfe--gluten free easily at https://glutenfreeeasily.com/gluten-free-lemon-chia-seed-muffins-premeditated-leftovers/