For affiliate links and as an Amazon Associate I earn from qualifying purchases.
We had a truly lovely Thanksgiving with our family. We hosted so I did a good amount of cooking and baking, but my mom and sister also contributed several dishes. So we had lots of amazing food and none of us did too much work. Our celebration was meaningful, festive, delicious, and nice and relaxing. That's my description of a perfect holiday! I hope that all of you who celebrate Thanksgiving had an equally wonderful day!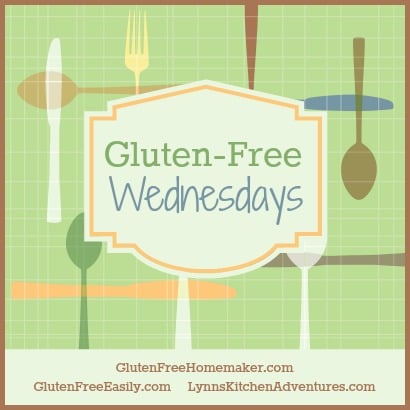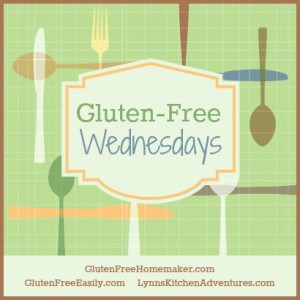 Now for Gluten-Free Wednesday (GFW) … if this is your first time visiting on Wednesday, GFW is the weekly blog carnival that I co-host with my friends Linda of Gluten-Free Homemaker (sadly, this site is no longer active) and Lynn of Lynn's Kitchen Adventures. If you're a blogger, please link up your gluten-free eating ideas (following guidelines at the bottom of this post). Your submissions will show up on all three of our blogs. Each week readers choose their favorite recipe (by clicks) and each week we pick a few of our fave links (which is always so difficult) and we highlight them all!
My Highlights from gfe
~ On gfe:
Paleo Banana Chocolate Chunk Pound Cake ~ You don't have to be paleo to enjoy this wonderful grain-free, dairy-free, and refined sugar free pound cake. Just look at it! Those slightly crumpled corners on the slice pictured come from removing the loaf from the pan before it had completely cooled. Yep, guilty. Have you ever done that? Finally, although I used coconut sugar and coconut oil, you could substitute granulated sugar or brown sugar and slightly more melted butter, respectively, if you like.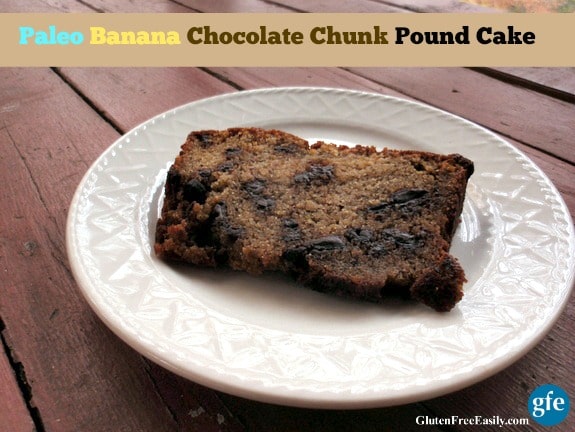 By the way, if you're wondering who won my Epic Cookbook/Resource Book Giveaway and the Real Jules, Real Jules gfJules Giveaway, I'll have that post up next. Picking all those winners and writing up a post takes time! If you didn't get to enter, it's still worth reading the posts to learn about so many amazing books and Jules' wonderful products.
The Most Popular Post on Gluten-Free Wednesdays Last Week
~ Gluten-Free Pecan Pie (Corn Syrup Free) from Allergy-Free Alaska ~ Pecan Pie always epitomizes a bit of holiday indulgence, but Megan's recipe is healthier and just as delicious. Plus she used her beautiful Gluten-Free and Vegan Flaky Pie Crust, which I featured a few weeks back. If you missed this one for Thanksgiving, there are lots of holiday events to bake for still!

~ My GFW Post "Picks"
~ Instant Dairy-Free Sweetened Condensed Milk from Go Dairy Free ~ If one is dairy free and/or trying to cut back on sugar and processed ingredients, ready-made sweetened condensed milk is not an option, but sooo many recipes call for sweetened condensed milk. Well, Alisa of Go Dairy Free comes to our rescue with this one! The picture alone makes me swoon. (Yes, I was one of those people who always dipped my finger into the can and tasted that super sweet concoction.)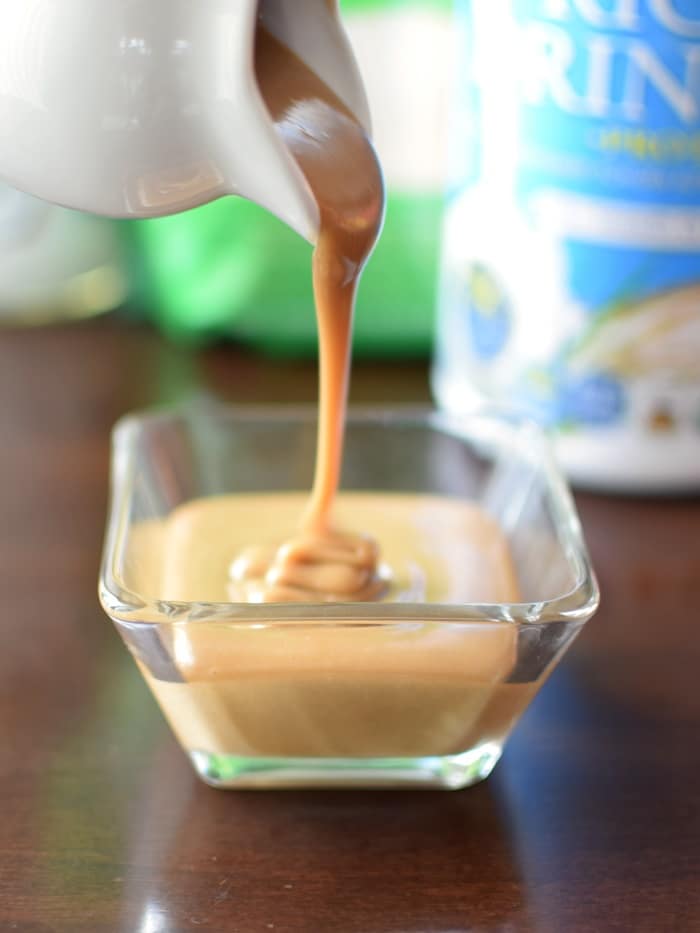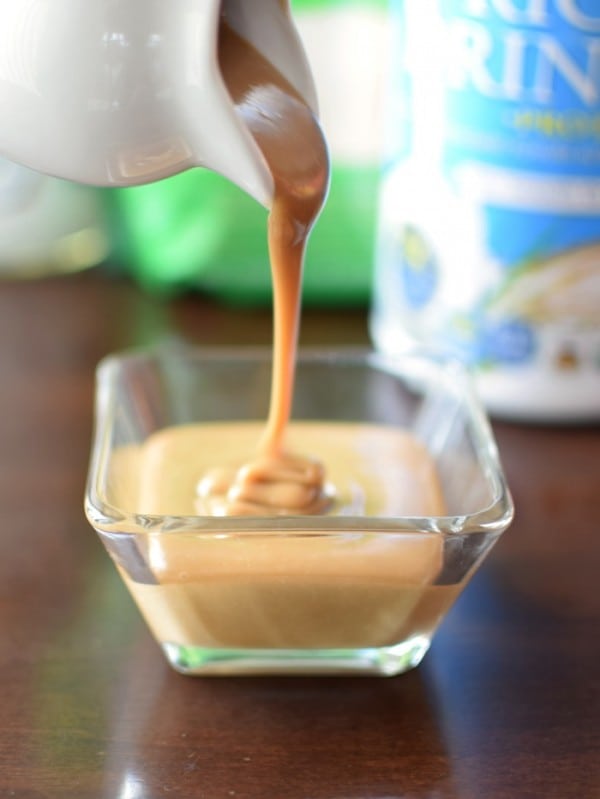 ~ Instant Dairy-Free Condensed Cream of Mushroom Soup from Go Dairy Free ~ By the way, Alisa also used the same key ingredient in her Dairy-Free Sweetened Condensed Milk in another recipe she linked up, Instant Dairy-Free Condensed Cream of Mushroom Soup. That's another one that so many recipes require. Use it for recipes or to make some delicious on-the-spot creamy mushroom soup!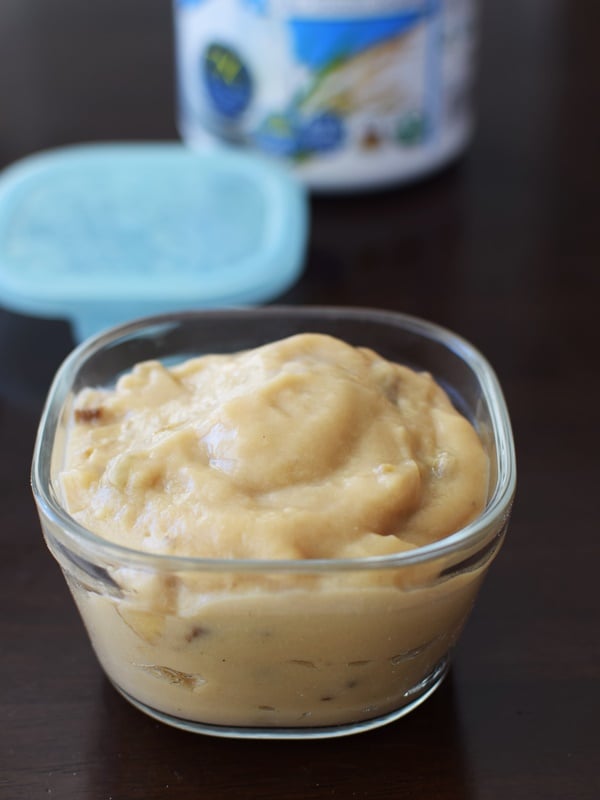 The Carnival
We appreciate your participation and are happy to share many of the links on social media sites. However, as much as we hate to put a damper on this fun carnival, entries that do not follow the guidelines will not be shared and will be deleted from the linky.
~ You must link back to one of the co-hosts.
~ Links should be about a gluten-free eating idea. While it doesn't have to be a recipe, it should be food related.
~ Recipes should have gluten-free ingredients or options in the recipe (not elsewhere in the text).
~ If you're new, please read all the guidelines.
Note: Linking up indicates you are giving permission for us to share your submitted photo and your link via social media or in next week's post if it is selected as the most popular post for the week or featured as a highlight.
Originally published December 2, 2014; updated February 26, 2022.