For affiliate links and as an Amazon Associate I earn from qualifying purchases.
Christmas Eve Eve is only a week away as I write this. I know, I know, it happens every year like this. I shouldn't be surprised! Time always accelerates at an amazing rate as Christmas approaches. But that's okay. It's bringing all good things this year, such as today's Candy Cane Fudge and gluten-free Egg Nog Muffins! And although I've hosted and attended several holiday events—and made several gluten-free holiday recipes—thus far this holiday season, they've all been really enjoyable. Plus, so far our holidays have been fairly stress free and that's been especially nice! I hope you all are having a lovely and relaxed holiday season, too!
Gluten-Free Wednesdays Going on Holiday Break
Before we focus on this week's Gluten-Free Wednesday (GFW), let's look ahead for a bit. The next two dates on which GFW fall are Christmas Eve and New Year's Eve. We're pretty sure that you all will be happily busy with family and friends on those days, so GFW will be taking a break and will return on Wednesday, January 7. That leads me to my next announcement.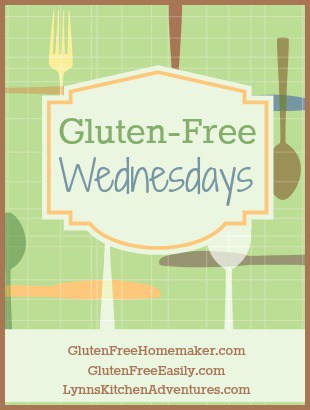 New GFW Co-Host Coming In January
I've been co-hosting Gluten-Free Wednesday (GFW)—the weekly blog carnival of gluten-free eating ideas—with my friends Linda of Gluten-Free Homemaker (sadly, this site is no longer active) and Lynn of Lynn's Kitchen Adventures since spring. I've truly enjoyed being part of this event. I've gotten to work with two dear friends and I've gotten to meet so many of you who participate and check out your blogs and your creative and delicious recipes and other gluten-free eating ideas! But I'm sharing gluten-free holiday recipes today and then passing my gluten-free host baton to another wonderful gluten-free blogger who will join Linda and Lynn as the new third host in January and that person's identity will be announced then. GFW will continue on as the great event it always has been!
Thank all of you who are bloggers who have visited gfe the last year to take part in GFW! Thank you to all of you who are readers—bloggers and non-bloggers alike—who stopped by each Wednesday to see what had been linked up and what I had highlighted!
I'm sure I'll still be linking up to GFW each week and will continue sharing the event and all the posts that catch my eye each week! Plus, I'll be visiting as many of my blogger friends/readers as possible and hope to still see you some here at gfe, too.
Now, let's get to this week's GFW, shall we? If you're new to GFW, please check out this week's highlights below and all the links shared so far. If you're a blogger, please link up your gluten-free eating ideas (following guidelines at the bottom of this post). Your submissions will show up on all three of our blogs. I hope we'll get some more gluten-free holiday recipes from you all!
Gluten-Free Holiday Recipes
My Highlights on gfe
~ White Chocolate Candy Cane Fudge (or White Chocolate Andes Mint Fudge) ~ This recipe comes from our niece Morlee and it can be made two ways, both of which yield totally delicious results! Make for a crowd to enjoy or make as a holiday gift for a special friend.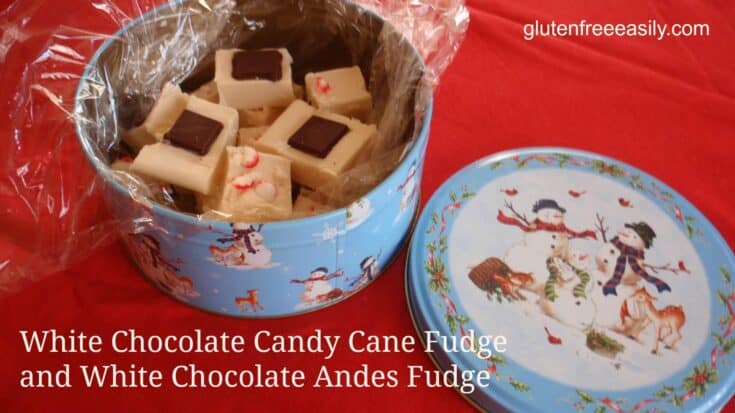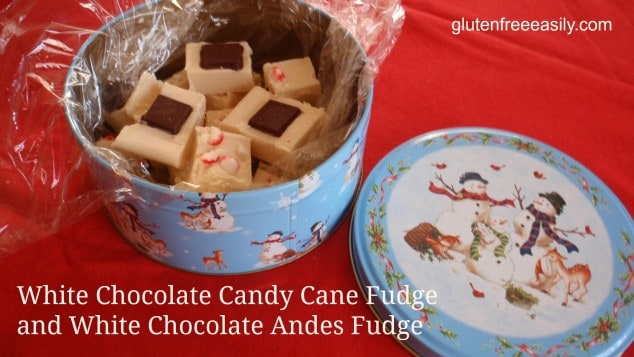 ~ Pecan Tassies from Gluten Free Fix ~ Michelle has created picture-perfect, grain-free, delightful bite-sized mini pecan pies.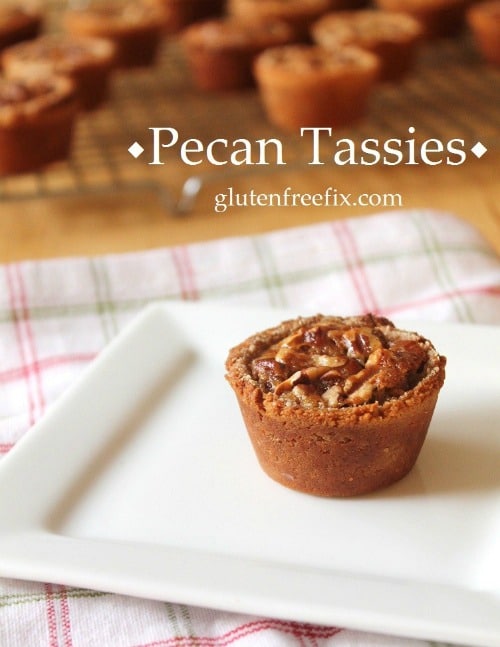 ~ My GFW Post "Pick"
~ Egg Nog Muffins (Gluten Free, Vegan, Refined Sugar Free) from Gluten-Free Vegan Love ~ To create these gluten-free, dairy-free, egg-free, vegan Egg Nog Muffins, Audrey had to first create a gluten-free, dairy-free, vegan Egg Nog. So with this recipe, you get both the nog and the muffin recipe. I love egg nog so much that I might actually enjoy a glass of egg nog while eating one of these lovely muffins at the same time!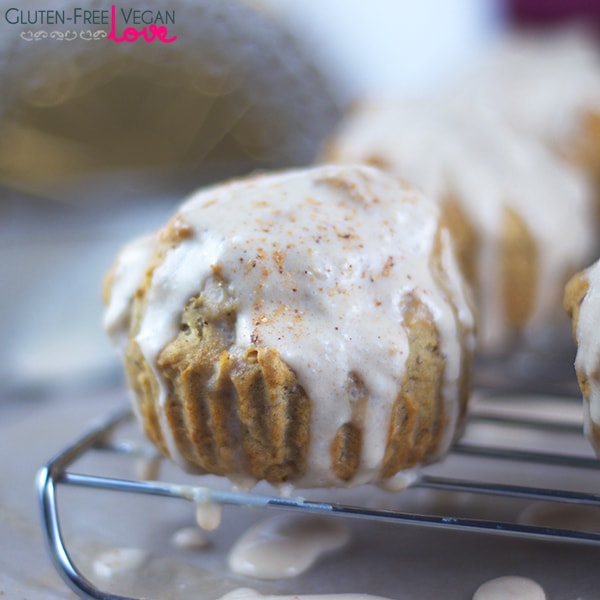 The Carnival
We appreciate your participation and are happy to share many of the links on social media sites. However, as much as we hate to put a damper on this fun carnival, entries that do not follow the guidelines will not be shared and will be deleted from the linky.
~ You must link back to one of the co-hosts.
~ Links should be about a gluten-free eating idea. While it doesn't have to be a recipe, it should be food related.
~ Recipes should have gluten-free ingredients or options in the recipe (not elsewhere in the text).
~ If you're new, please read all the guidelines.
Note: Linking up indicates you are giving permission for us to share your submitted photo and your link via social media or in next week's post if it is selected as the most popular post for the week or featured as a highlight.
Originally published December 16, 2014; updated February 26, 2022.