For affiliate links and as an Amazon Associate I earn from qualifying purchases.
Goodness, it's been another great week at Gluten-Free Wednesdays with gluten-free Pull-Apart Dinner Rolls and so much more that's gluten free and good. But we'll get to all that goodness in a moment.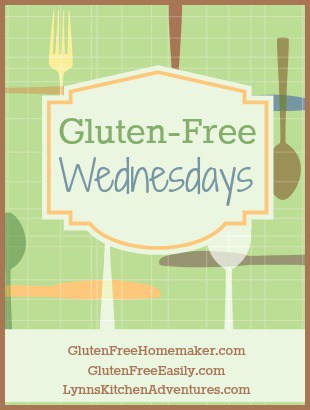 Son was here for a week and we had a wonderful time doing all kinds of things. As I shared on Facebook the other day, "No matter how old a mom is, everything feels right in her world when her "child" is home. Happy!" And I'm so happy that we definitely have been enjoying this last week with him! He and his dad, Mr. GFE, put down a bushel of roasted oysters over the course of two days. When his dad proclaimed himself stuffed and had to bail on the second evening, Son put his cell phone on speaker so he could chat with his girlfriend while he finished off the oysters. He never missed a beat!
Son and I had several late night baking adventures, too. The first time I used a combination of almond butter and peanut butter to make these cookies. One night I planned to make my Paleo Disappearing Mounds Cookies. Then I discovered that I didn't have enough almond butter so I used some hazelnut flour and created Chocolate Almond Coconut Hazelnut Cookies. Oh my goodness, those were good! Look for the recipe in the near future.
Our collie Sonny is moping about now that Son has departed. Mr. GFE and I know Son will be back home in less than a month for Christmas, so we're doing fine. Plus, I'm getting ready to host our family Thanksgiving, so I'm busy.
I hope you all will have a most wonderful Thanksgiving with your loved ones and that you have many blessings to count! I'm counting each and every one of you as blessings for sure!
Gluten-Free Wednesdays
Now for Gluten-Free Wednesday (GFW) … if this is your first time visiting on Wednesday, GFW is the weekly blog carnival that I co-host with my friends Linda of Gluten-Free Homemaker (sadly, this site is no longer active) and Lynn of Lynn's Kitchen Adventures. If you're a blogger, please link up your gluten-free eating ideas (following guidelines at the bottom of this post). Your submissions will show up on all three of our blogs. Plus, readers choose their favorite each week and we do the same by following links and seeing what appeals to us and all that will be highlighted the following week. Most weeks we would really like to highlight everything that's been linked up!
My Highlights from gfe
~ Epic Gluten-Free Cookbook & Resource Book Review and Giveaway—38 Books & 65 Winners! ~ Did you read that? I'm giving away 38 different gluten-free cookbook and resource books with multiple winners of most of them, so there will be 65 winners. Yes, 65! Click here and go enter. All you have to do is leave a comment; it's easy!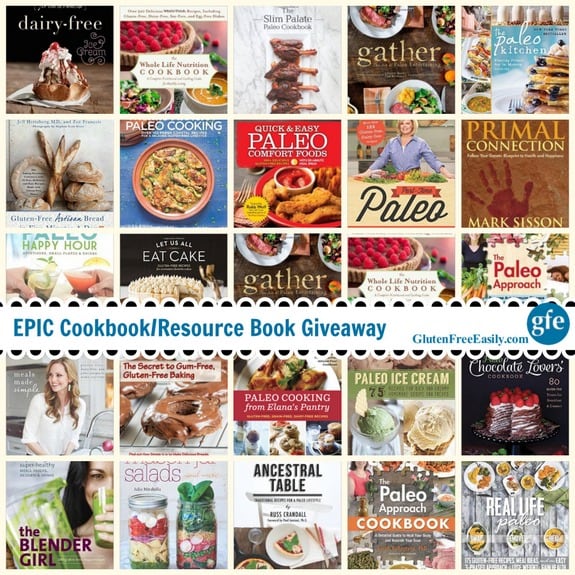 The Most Popular Post on Gluten-Free Wednesdays Last Week
~ Gluten-Free Pull-Apart Dinner Rolls from My Gluten-Free Kitchen ~ Michelle has been blowing folks away with these dinner rolls from the moment she shared them so I'm not at all surprised that you all were taken with them, too. Put these on your Thanksgiving table and your family and guests will be truly thankful!

~ My GFW Post "Picks"
~ Grain-Free Vegetable Pot Pie from Gluten Free SCD and Veggie ~ This recipe from Vicky is so appealing! It could be served as either a main dish or a side dish. It's gluten free, grain free, dairy free, refined sugar free, vegetarian, paleo, and SCD.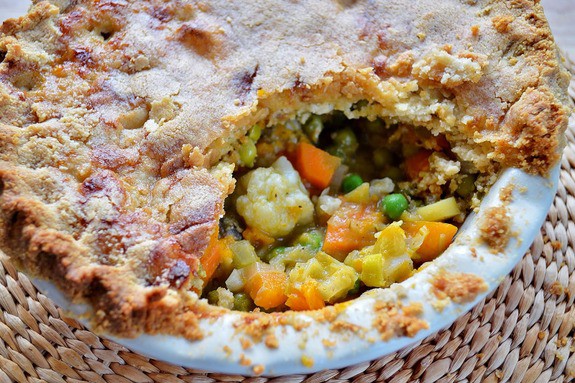 ~ Gluten-Free Broccoli Souffles from Fearless Dining ~ We love broccoli at our house and these individual souffles from Sandi make such a beautiful presentation! They'd be beautiful for Thanksgiving or another holiday meal or any special dinner.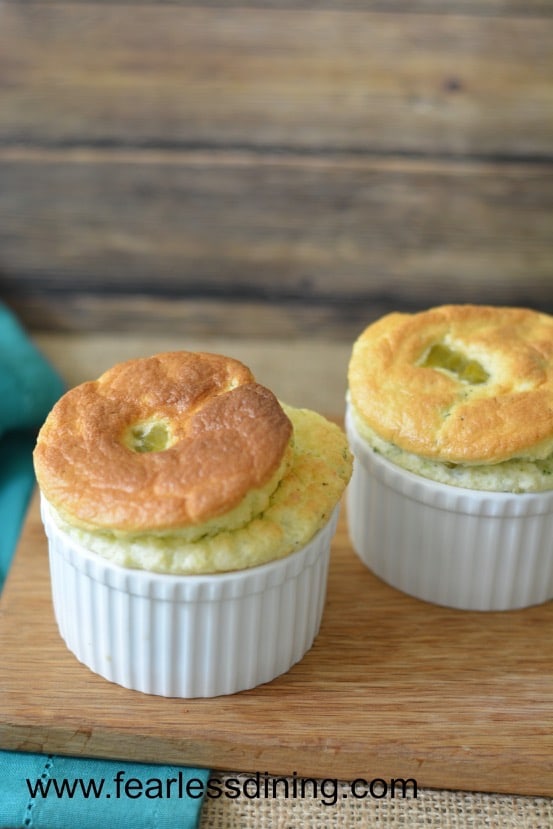 The Carnival
We appreciate your participation and are happy to share many of the links on social media sites. However, as much as we hate to put a damper on this fun carnival, entries that do not follow the guidelines will not be shared and will be deleted from the linky.
~ You must link back to one of the co-hosts.
~ Links should be about a gluten-free eating idea. While it doesn't have to be a recipe, it should be food related.
~ Recipes should have gluten-free ingredients or options in the recipe (not elsewhere in the text).
~ If you're new, please read all the guidelines.
Note: Linking up indicates you are giving permission for us to share your submitted photo and your link via social media or in next week's post if it is selected as the most popular post for the week or featured as a highlight.
Originally published November 26, 2014; updated February 26, 2021.