For affiliate links and as an Amazon Associate I earn from qualifying purchases.
You know that quote from How The Grinch Stole Christmas (I prefer the book or the original Boris Karloff cartoon version) when The Grinch realizes that the Whos' Christmas will go on/has gone on despite his actions. He says:
"It came without ribbons. It came without tags. It came without packages, boxes, or bags."
And then:
"Maybe Christmas doesn't come from a store. Maybe Christmas [he thought] … means a little bit more."
Oh it does … Christmas means so much more. But while we don't need any of those things to properly celebrate, most of us have them and are in the midst of all of them/all of that right now! Goodness, you should see my house right now. It's a bit chaotic—understatement!—as I assemble Christmas presents, write Christmas cards, wrap up mailing out giveaway packages to winners, get ready for a Christmas tea with girlfriends here on Saturday, organize door prizes and handouts for my support group's 10th and final anniversary open house on Sunday, and continue moving stuff out to our local charity thrift shop. I'm sure I've left out some key tasks and I bet you all have lots and lots going on right now, too. Tell me though … am I the only one who always has a sort of self-imposed chaos before order?
Now for Gluten-Free Wednesday (GFW) … if this is your first time visiting on Wednesday, GFW is the weekly blog carnival that I co-host with my friends Linda of Gluten-Free Homemaker (sadly, this site is no longer active) and Lynn of Lynn's Kitchen Adventures. If you're a blogger, please link up your gluten-free eating ideas (following guidelines at the bottom of this post). Your submissions will show up on all three of our blogs. Each week readers choose their favorite recipe (by clicks) and each week we pick a few of our fave links (which is always so difficult) and we highlight them all!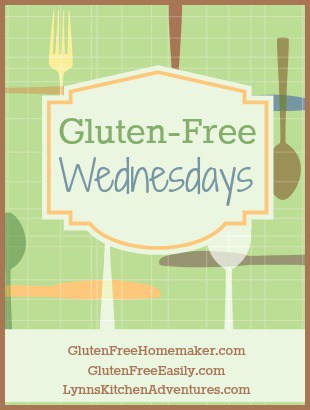 My Highlights from gfe
~ Winners of the Epic Cookbook/Resource Book and gfJules Real Jules Real Good Giveaways Plus ZipList News ~ If you were one of the many winners, congratulations again! If you didn't win, you might want to consider purchasing these books on your own for yourself or gifts. And best of luck on all the other holiday giveaways that you might be entering.

Be sure to check out the Gluten-Free Cookie Swap which has great final prizes for the cookie recipes voted most favorite and wonderful flash prizes as well! It's an annual event hosted by our friend Jules Shepard of GF Jules with prizes donated from well-known gluten-free companies.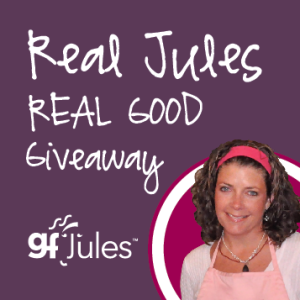 The Most Popular Post on Gluten-Free Wednesdays Last Week
We had a tie this week!
~ Crumble Coffee Cake from Simply 123 Allergy Free ~ Looks like a perfect coffee cake to me!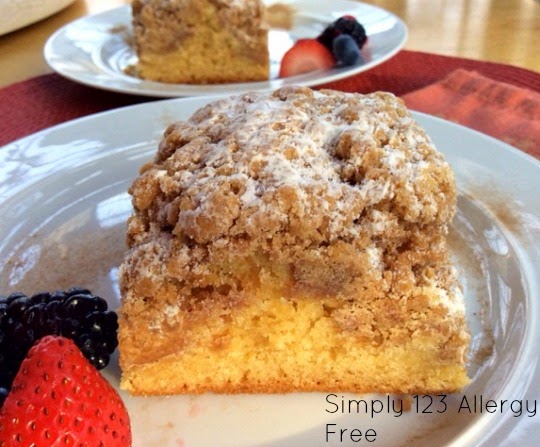 ~ Pumpkin Cheesecake Muffins from The Big Man's World ~ Simply brilliant!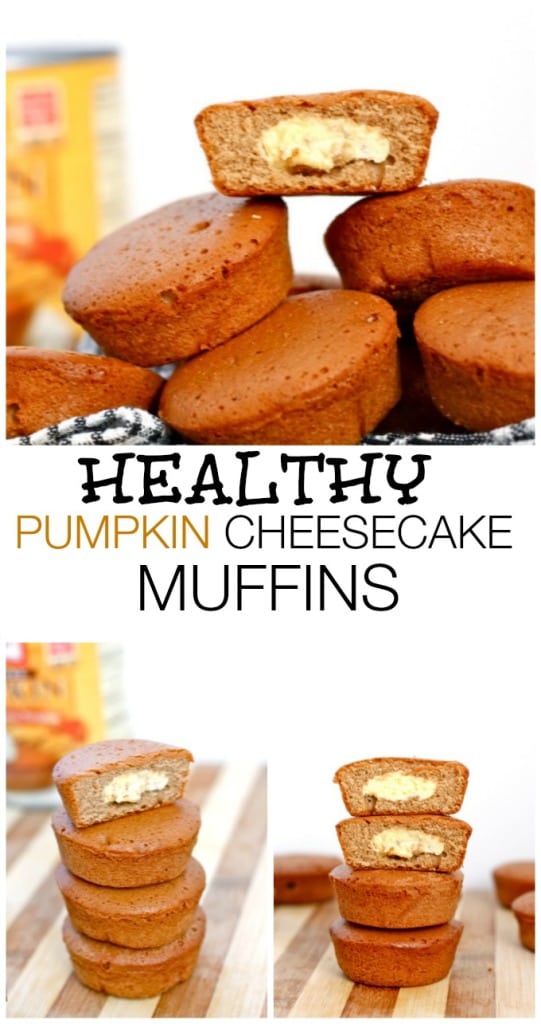 ~ My GFW Post "Picks"
~ Cinnamon Apple Scones from Raia's Recipes ~ Because I'm in tea prep mode, these scones featuring a beloved flavor combo caught my eye!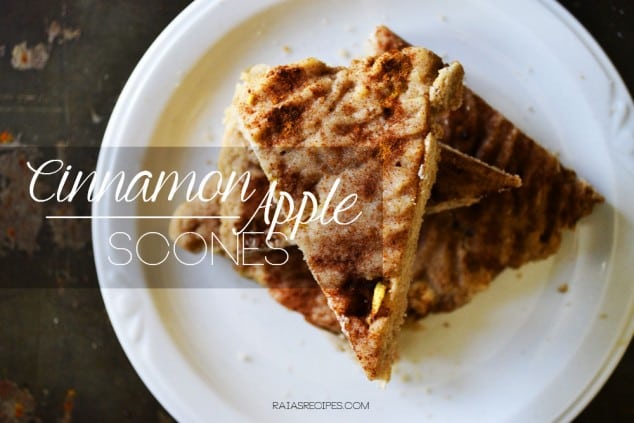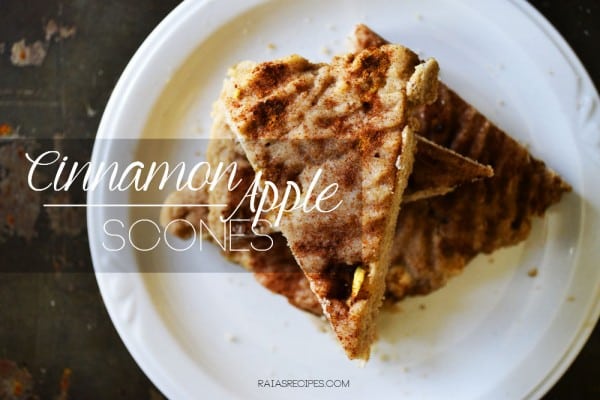 ~ Gingerbread 7-Layer Bars from Fearless Dining ~ Sandi is the queen of creative recipes for 7-Layer Bars; her gingerbread version is perfect for the holidays!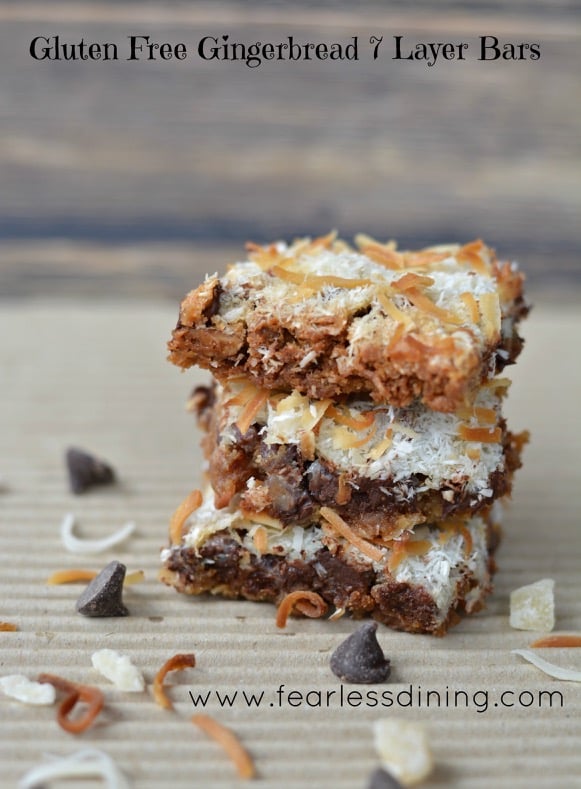 The Carnival
We appreciate your participation and are happy to share many of the links on social media sites. However, as much as we hate to put a damper on this fun carnival, entries that do not follow the guidelines will not be shared and will be deleted from the linky. ~ You must link back to one of the co-hosts. ~ Links should be about a gluten-free eating idea. While it doesn't have to be a recipe, it should be food related. ~ Recipes should have gluten-free ingredients or options in the recipe (not elsewhere in the text). ~ If you're new, please read all the guidelines. Note: Linking up indicates you are giving permission for us to share your submitted photo and your link via social media or in next week's post if it is selected as the most popular post for the week or featured as a highlight.
Originally published December 10, 2014; updated February 26, 2022.