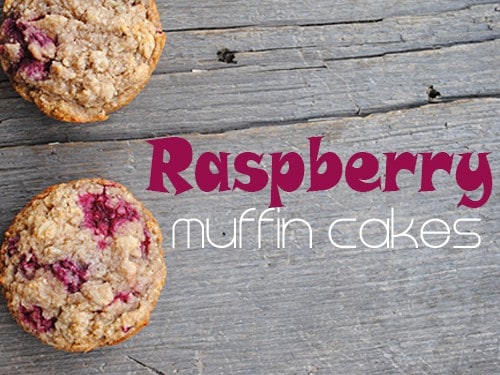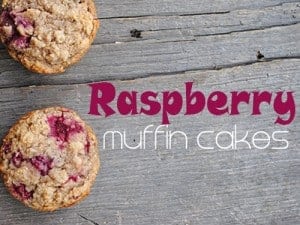 Raspberry Muffin Cakes from She Let Them Eat Cake
Maggie says: "Why Muffin Cakes? Because these babies were meant to be more than muffins. They're moist and cake-like, and I just know you will love them!"
Instructions
Preheat the oven to 350 degrees and line or grease muffin cups.
Combine almond flour, oat flour, oats, tapioca flour, cinnamon, baking powder, baking soda, and sea salt in a medium-sized bowl.
In the bowl of your stand mixer, or a large bowl, combine applesauce, honey, coconut oil, and ground chia-warm water mixture.
Stir in dry ingredients, mixing well to combine. Fold in raspberries.
The muffin batter will thicken up because of the ground chia.
Spoon batter into prepared muffin cups (3/4 full).
Bake in preheated oven for 20-23 minutes. Let cool in muffin pan for 3-4 minutes. Remove to wire rack and let cool completely.
Notes
Yield: 10- 12 muffinsThese Raspberry Muffin Cakes taste just as yummy on day two, but you could wrap them up and freeze for future breakfast or brunch treats.
Courses Breakfast, Dessert
Recipe by gfe--gluten free easily at https://glutenfreeeasily.com/gluten-free-raspberry-muffin-cakes-she-let-them-eat-cake/