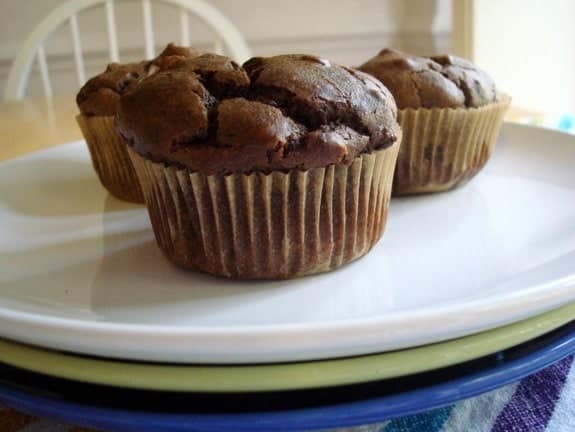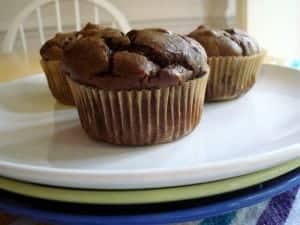 Gluten-Free Sneaky Chocolate Peanut Butter Muffins
Yield 18
Kathryn says these flourless, naturally gluten-free muffins with a secret, sneaky ingredient offer a peanut butter cup flavor without being overly sweet.
Instructions
Preheat oven to 375F and grease or line muffin tins.
Mix together all ingredients except chocolate chips with stand mixer or food processor until creamy.
Stir in chocolate chips.
Spoon into 18 muffin tins and bake for approximately 15 minutes. They will feel soft and won't get a browned crust. Test with a toothpick to be sure.
Enjoy!
Notes
Kathryn uses flax gel "eggs" for an egg-free, vegan version. 
Courses Breakfast, Dessert
Recipe by gfe--gluten free easily at https://glutenfreeeasily.com/gluten-free-sneaky-chocolate-peanut-butter-muffins-chachas-gluten-free-kitchen/