For affiliate links and as an Amazon Associate I earn from qualifying purchases.
It's time for another Gluten-Free Wednesday (GFW)! As you'll soon be able to see other than enjoying beautiful fall days with Mr. GFE, I've been busy gathering some amazing gluten-free recipes in roundups (e.g., Gluten-Free Sweet Potato Cake, Cream Cheese Pumpkin Pie) to share this week. It's been a fun task collecting the best from the best. More on those in a moment.
If this is your first time visiting on Wednesday, GFW is the weekly blog carnival that I co-host with my friends Linda of Gluten-Free Homemaker (sadly, this site is no longer active) and Lynn of Lynn's Kitchen Adventures. If you're a blogger, please link up your gluten-free eating ideas (following guidelines at the bottom of this post). Link up to either my, Linda's, or Lynn's GFW post, and your submission will show up on all three of our blogs. As you'll see, each week the readers choose their favorite recipe by the number of clicks, and my co-hosts and I get to choose the recipes/eating ideas that get our attention. Your gluten-free eating idea might get the spotlight!

My Highlights from gfe
~ Top 50+ Best Gluten-Free Bagel, Breadstick, Croissant/Crescent Roll, English Muffin, and Soft Pretzel Recipes ~ This roundup is Part 7 of my Bountiful Bread Basket series. Some are saying this is the best roundup yet! Apparently, there are a lot of bagel, breadstick, croissant, English muffin, and soft pretzel lovers among us. Are you one of them? There are recipes in every category that will work for everyone!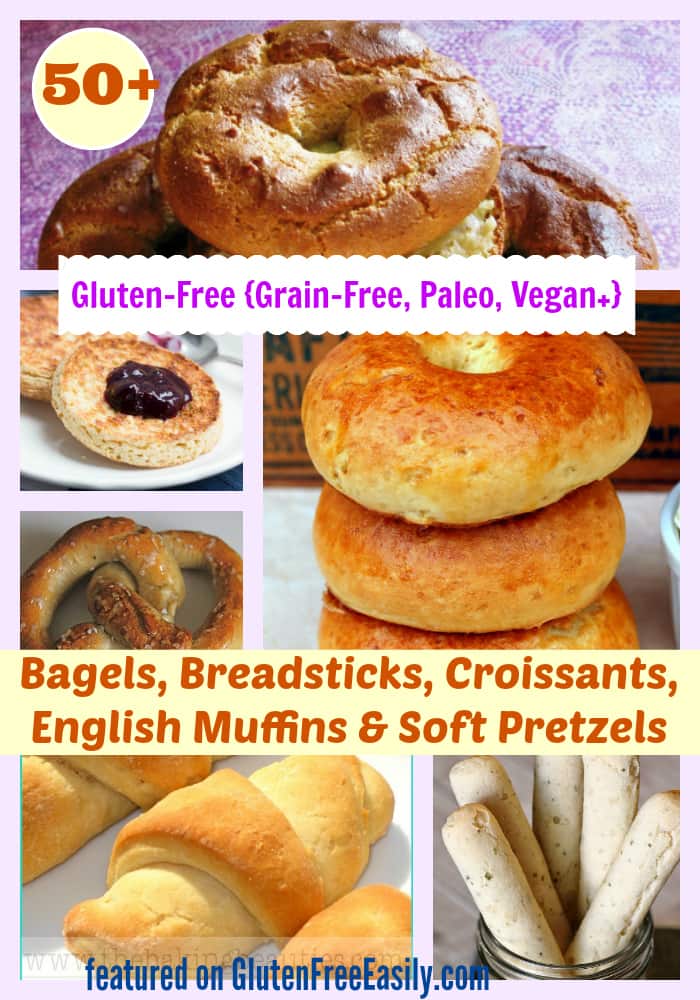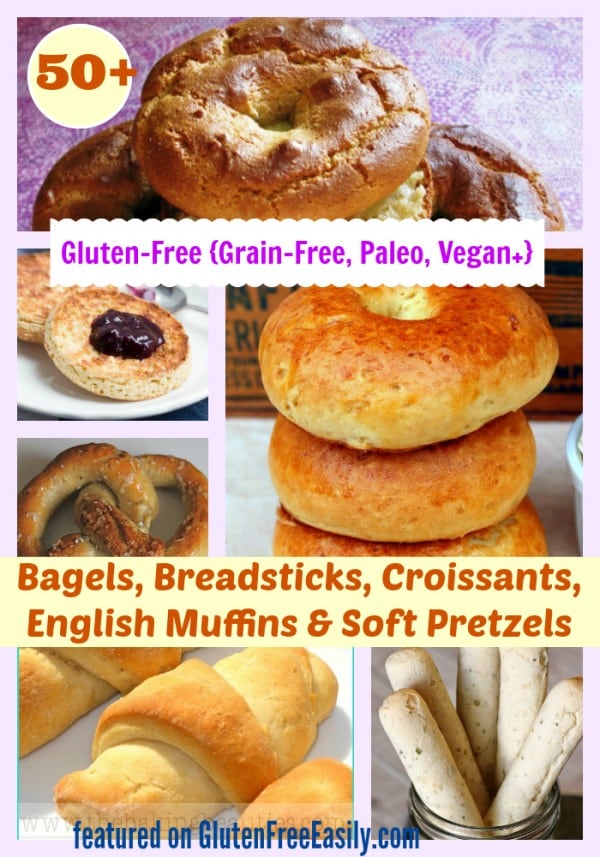 The Most Popular Post on Gluten-Free Wednesdays Last Week
~ Gluten-Free Vegan Sweet Potato Cake with Chocolate Pudding Frosting from Gluten-Free Vegan Love ~ This recipe from Audrey is clearly a stunner! Her cake ingredients will surprise you and her topping combo is one I've never seen. Oh, I've been a fan of one of the topping items for a while now, but the other one is new to me. If you missed Audrey's recipe last week, please take a moment to check it out now. You won't be sorry!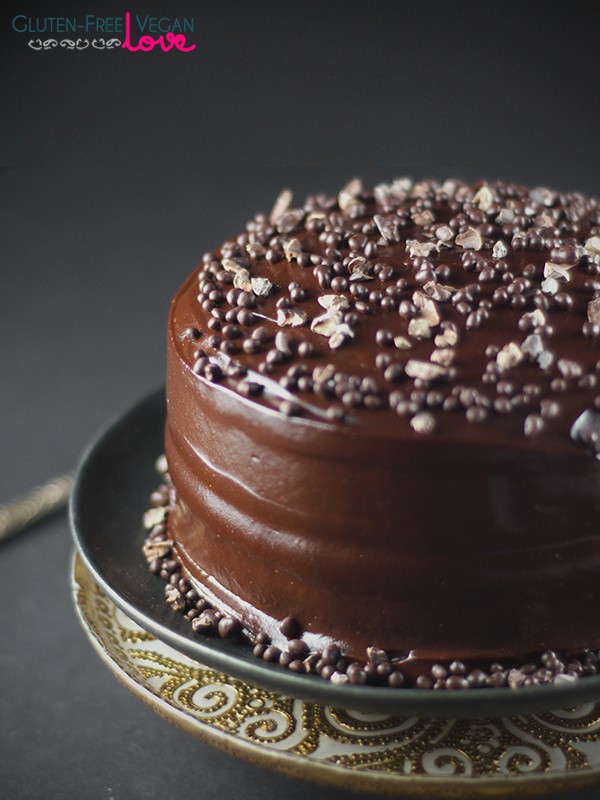 My GFW Post "Picks"
~ Grain-Free Chicken Parmesan with Garlic Zucchini Noodles from Tastefully Gluten Free ~ This recipe from Kristin is a delicious way to get in protein and veggies! So don't put away your vegetable spiralizer yet, although if you don't have one, she says that a Julienne peeler will also work.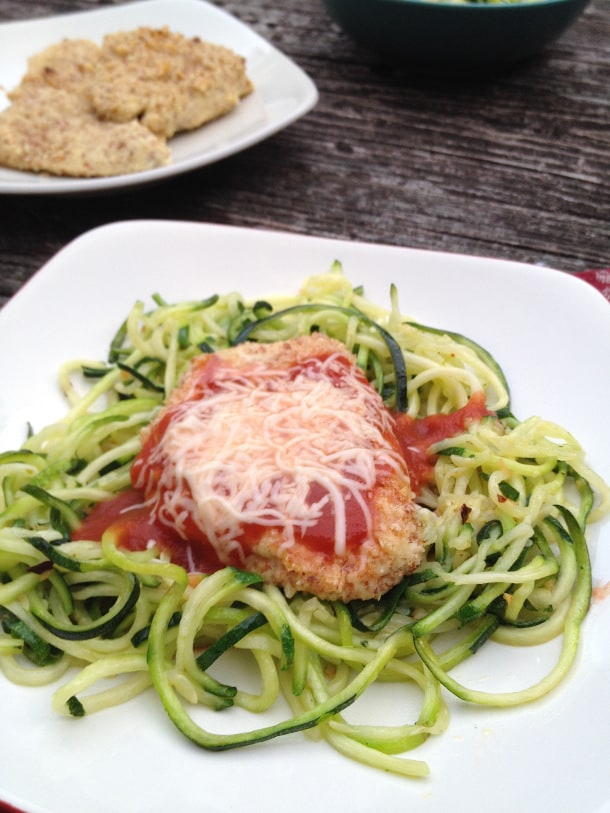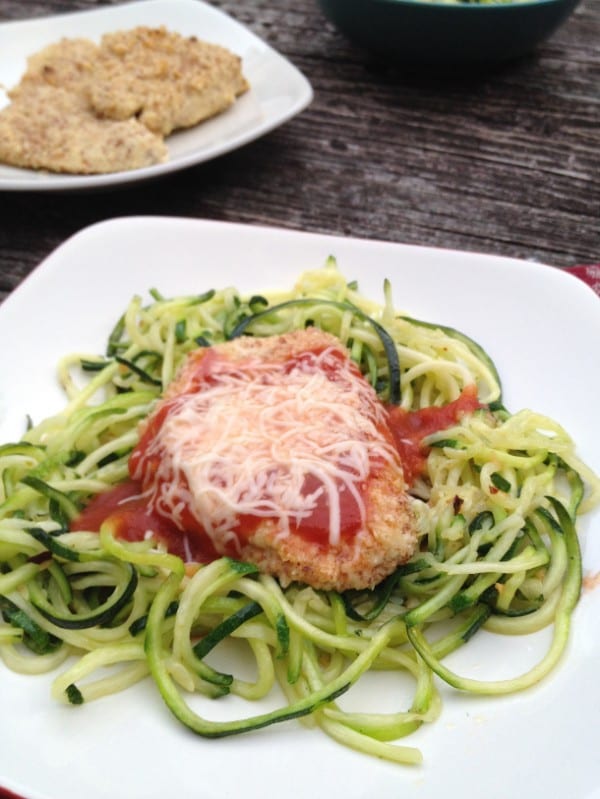 ~ Triple Fat Fudge from Real Food Forager ~ Now that the studies have shown that good fat is good, more of us might be willing to take a piece of this fudge that Jill is offering. I certainly will! I have to agree with her statement on liking her own homemade chocolate much better than store-bought varieties because they're too sweet, too. Bonus … this recipe looks easy to make!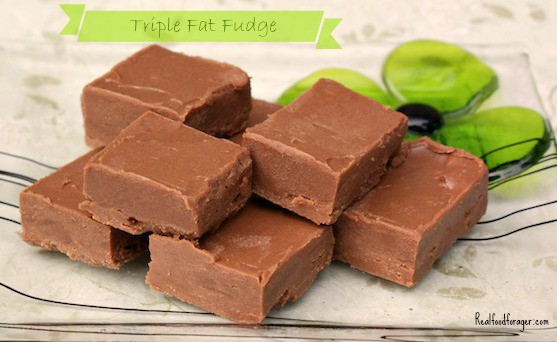 ~ Cream Cheese Pumpkin Pie from Alexis's Gluten Free Adventures ~ If you haven't yet fallen in love with pumpkin pie, this is the recipe you should try according to Alexis because the cream cheese factor did the trick for her! She also shows you how to make this recipe into bars versus pie if you prefer.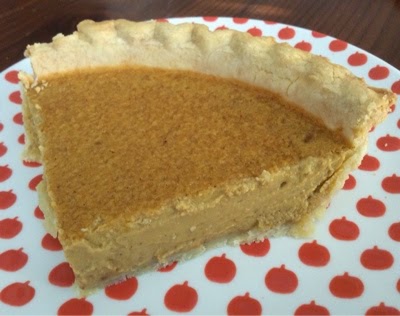 The Carnival
We appreciate your participation and are happy to share many of the links on social media sites. However, as much as we hate to put a damper on this fun carnival, entries that do not follow the guidelines will not be shared and will be deleted from the linky.
~ You must link back to one of the co-hosts.
~ Links should be about a gluten-free eating idea. While it doesn't have to be a recipe, it should be food related.
~ Recipes should have gluten-free ingredients or options in the recipe (not elsewhere in the text).
~ If you're new, please read all the guidelines.
Note: Linking up indicates you are giving permission for us to share your submitted photo and your link via social media or in next week's post if it is selected as the most popular post for the week or featured as a highlight.
Originally published November 4, 2014; updated February 26, 2022.