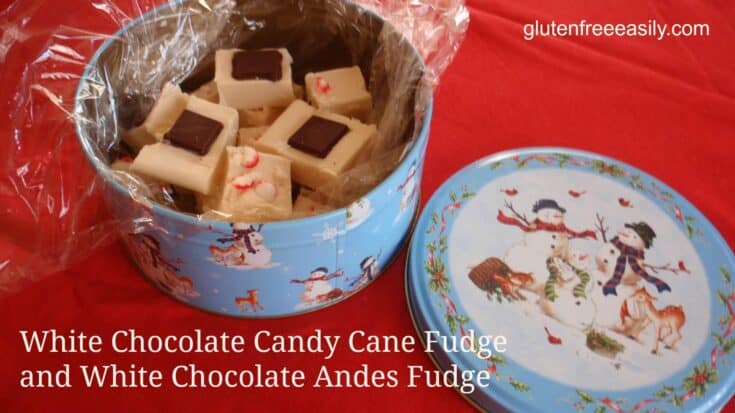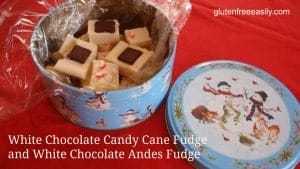 White Chocolate Candy Cane Fudge (or Andes Mints Fudge)
A simple, festive, and indulgent peppermint fudge.
Instructions
Grease 13 x 9 baking pan. Set aside.
If using candy canes, place candy canes in a Ziploc bag. Seal bag and use rolling pin (or something similar) on outside of the bag to crush the candy canes. Set aside. Or if using Andes mints, unwrap mints and place on a plate away from the heat but close enough so they'll be ready to go after your fudge is in the pan.
Combine sugar, butter, and evaporated milk.
Bring to a boil, stirring constantly.
Boil 5 minutes over medium heat.
Remove from heat. Stir in white chocolate chips until they melt.
Stir in marshmallow cream and vanilla extract.
Pour into greased 13 x 9 pan. Immediately top with crushed candy canes, distributing evenly over the surface, OR Andes mints, placing them in a pattern so that each square will include one Andes mint, which will be fairly centered. (See photos.)
Let fudge cool and firm up. Cut into small squares. Store in sealed containers.
Notes
Always verify gluten-free status of ingredients to your comfort level.
Recipe from Morlee Burgess.
Courses Dessert
Recipe by gfe--gluten free easily at https://glutenfreeeasily.com/gluten-free-white-chocolate-candy-cane-fudge-andes-mint-fudge/