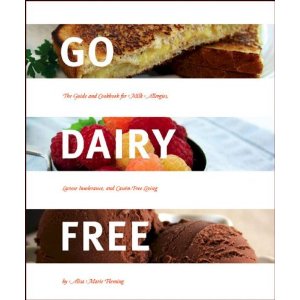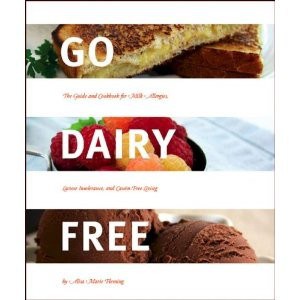 Semi-Sweet Mint Truffles 4 Ways
Ingredients
1/4 cup coconut cream (see directions)
8 ounces semi-sweet chocolate chips (or dark chocolate chips if you prefer), approximately 1 1/3 cups (as mentioned, I used those dairy-free Chocolate Dream Chips – blue bag)
3/4 to 1 teaspoon peppermint extract (to taste)
1/4 teaspoon vanilla extract
Optional Toppings
Crushed candy cane
Powdered sugar
Melted semi-sweet chips
Cocoa powder
Instructions
First things first, let's get some coconut cream. You can actually buy coconut cream in a can or aseptic package at many stores, or you can just skim the cream off the top of a regular (not light!) can of coconut milk. Grab a can of chilled full-fat coconut milk, and don't disturb it. Do not shake, stir, or otherwise emulsify the contents of the can.
When you open the can, there should be a nice thick cream on top which you can scoop out. I usually get about 1/2 cup of cream per can (just enough if you opt to double this recipe). Underneath is a watery coconut milk. You can reserve that for using in some other savory meal, a sweet baked goodie, or your next smoothie.
Okay, now that you have the cream, melt the chocolate. I'm lazy, I just fire the chips in the microwave in 30-second intervals (usually just two will do it), vigorously whisking in between cycles to get a smooth consistency. You can go the fancier way and melt it with a double broiler if you wish though. Once the chocolate is nice and smooth, stir in the coconut cream, mint extract, and vanilla extract. The cream may be a bit lumpy, just whisk until it all smooths out. Place it in the refrigerator to chill for several hours.
Once it has firmed up, scoop and roll into balls – whatever size you like. The chocolate will be firm, but it does soften a bit at room temp, so I like to roll each of the balls (to coat) in one of the following:
Options
Cocoa Sugar Combo – Sift together equal parts cocoa and powdered sugar.
Melted Chocolate – Melt some more chocolate chips with a touch of shortening or coconut oil. Dip the balls to coat, and place them in the freezer or fridge to set up.
Peppermint Crush – Place a little candy cane in your spice grinder and whiz until powdered / crushed (just takes a few seconds). Note that the Peppermint Crush exterior can get a bit sticky over time, so this version is best served fresh. For a similar idea that stores better, try the Peppermint Crunch …
Peppermint Crunch w/ Cocoa – This is another favorite; when you scoop out some of the chocolate, press it into some of the crushed candy cane, and then mush it together and roll into a ball so that you end up with wee crunchy peppermint bits throughout. If you don't want a super mint rush, you can just do the peppermint crunch and reduce or omit the mint extract. Roll in cocoa powder or cocoa/sugar to coat.
Recipe by gfe--gluten free easily at https://glutenfreeeasily.com/go-dairy-free-review-truffles/