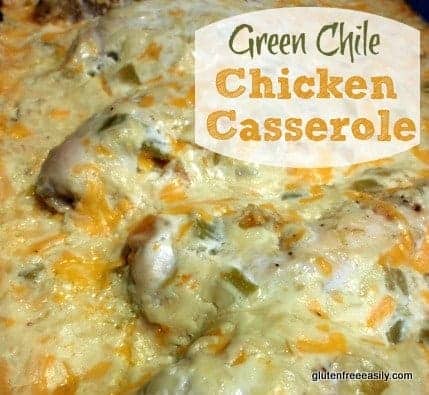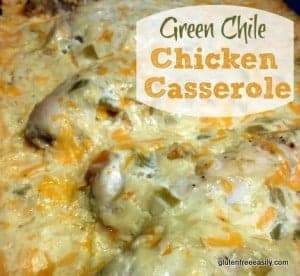 Green Chile Chicken Casserole
This casserole is an easy-to-make, but flavorful and wonderful dish!
Instructions
Preheat oven to 350 degrees Fahrenheit.
Grease 9 x 13 baking dish.
Place halved chicken breasts side by side in the baking dish.
Sprinkle halved chicken breasts with garlic powder (or garlic salt), onion powder, and black pepper, all to taste.
In large mixing bowl, mix sour cream, cheese, and chiles. Mixture will be thick; mix well. Spread mixture over halved chicken breasts. I used a spatula for this task, ensuring proper coverage and that I got every bit of the mixture out of the bowl. You should have just enough of the mixture to cover the chicken. (Once baked, there will ample sauce as you can see in the photos of the finished dish.)
Bake for about 30 minutes or until chicken is done. Let sit a few minutes before serving.
Notes
Makes 6 servings.
Slightly adapted from my former co-worker/friend Tavie Glassmire's recipe. If using a larger amount of fresh green chiles, you might want to increase the amount of sour cream and cheese to ensure that you have a spreadable mixture of sour cream, cheese, and green chiles.
Courses Main
Recipe by gfe--gluten free easily at https://glutenfreeeasily.com/green-chile-chicken-casserole/