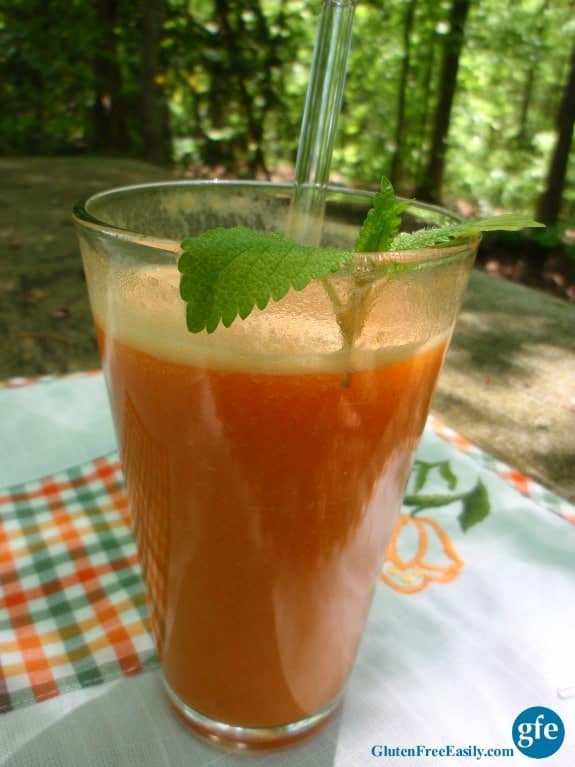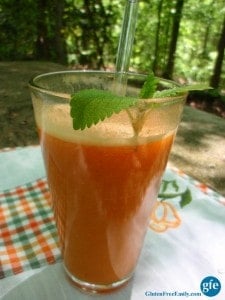 Homemade V-8 Splash Tropical Blend
Yield 6 servings
Homemade knockoff recipes that are easy to make, healthier, and taste the same are wonderful to have in one's repertoire! This V-8 Splash Tropical Blend will be a great addition.
Ingredients
¾ cup tomato juice
2 – 3 cups pineapple juice (see instructions)
1 banana
1 cup pumpkin puree
Juice of one orange, about 1/3 cup
Instructions
Combine all ingredients in the blender, starting with the lesser amount of pineapple juice and adding more, a little at a time, if needed, to get just the right thickness and sweetness. Sample after each addition of pineapple juice. (Even if you've never tasted V-8 Splash Tropical Blend, you'll intuitively know when the mixture is just right.)
Blend until smooth. Enjoy!
Notes
I like using Cara Cara oranges because they're both sweet and low in acid.
Courses Beverage
Recipe by gfe--gluten free easily at https://glutenfreeeasily.com/homemade-frugal-v-8-splash-tropical-blend-recipe/