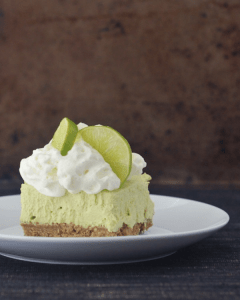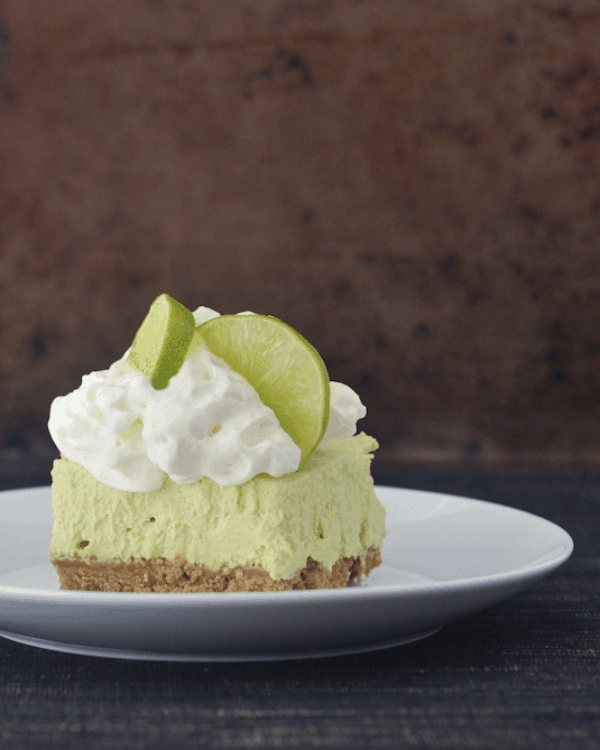 Gluten-Free Key Lime Cheesecake Bars (Vegan)
From Cara Reed: "This is an homage to my dear friend Rose---someone I have known since we were 11 years old. This key lime flavor is totally her jam. Tart, sweet, creamy with a crunchy crust, these cheesecake bars are so packed with nutrients from the cashews, you would have no idea that you were eating something healthy."
Ingredients
FOR THE CRUST
1½ cups / 390 g gluten-free graham crackers (see notes), crushed 
⅓ cup / 75 g vegan butter, melted
¼ cup / 50 g granulated sugar
2 Tbsp / 28 g brown sugar, packed
FOR THE LIME FILLING
2½ cups / 640 g cashews, soaked for 1 to 2 hours
½ cup / 120 ml lime juice
¼ cup / 60 ml nondairy milk
¼ cup / 60 ml agave nectar or maple syrup
2 tsp / 7.5 ml vanilla extract
Zest of 2 large limes
2 tsp / 7.5 ml homemade green food coloring for more of a green hue (optional, page 161)
⅓ cup / 80 ml unrefined coconut oil, melted
Instructions
Preheat oven to 350°F (180°C) . Grease an 8 x 8-inch (20 x 20 cm) pan.
Combine all of the ingredients for the crust until well mixed. Press into the pan and bake for 10 to 12 minutes. Allow to cool.
To make the filling, combine all the ingredients except for the coconut oil in a blender until completely smooth. If it is difficult to blend, add 1 tablespoon / 15 ml of water at a time until the mix is able to blend properly. Try not to add too much, though—you want a thick filling.
Add the oil and blend until combined.
Pour over crust, cover with foil and chill in the fridge for several hours until firm. If you can allow it to set overnight, that is ideal.
Top with homemade Coconut Whipped Cream for a decadent treat.
Notes
Makes 12 bars.
Kara's recipe for gluten-free graham crackers is on page 49 of her cookbook.
Key Lime Cheesecake Bars recipe reprinted with permission from Decadent Gluten-Free Vegan Baking by Cara Reed, Page Street Publishing (published August 5, 2014)
Photo graciously provided and reprinted with permission by Kristina Sloggett of Spabettie.
Courses Dessert
Recipe by gfe--gluten free easily at https://glutenfreeeasily.com/key-lime-cheesecake-bars/