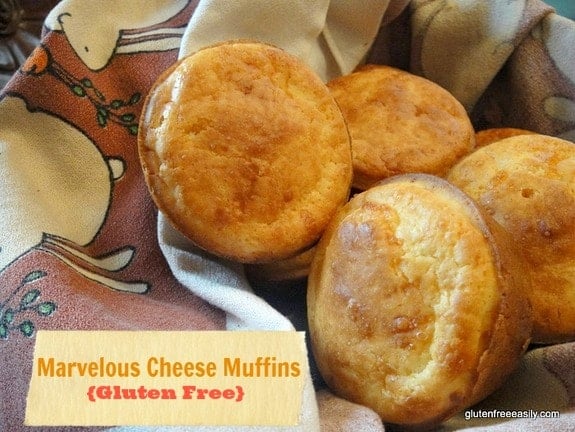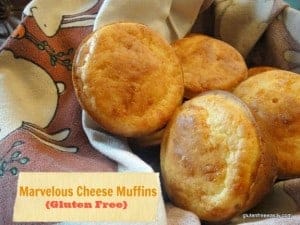 Marvelous Gluten-Free Cheese Muffins
Muffins are so easy to make and these Marvelous Gluten-Free Cheese Muffins are a wonderful accompaniment to any meal! They're fantastic with soup and chili. I also like making them as mini muffins and serving them with tea, too.
Instructions
Combine first four ingredients in a large bowl.
Add cheese and mix well.
Make a well in the center of mixture. Add melted butter, then milk (to help cool down the butter some), and finally the egg.
Stir until moistened, breaking up any flour chunks.
Spoon into greased muffin tins. Fill 2/3 to ¾ full. Bake at 400 degrees Fahrenheit for about 25 minutes.
Notes
Makes 1 dozen regular-sized muffins or about 30 mini muffins.
I like making this recipe with larger eggs; the little extra egg factor adds to the tenderness of the muffin I believe.
Adapted from a Janet Filer's submission to Southern Living.
Courses Bread
Recipe by gfe--gluten free easily at https://glutenfreeeasily.com/marvelous-cheese-muffins/