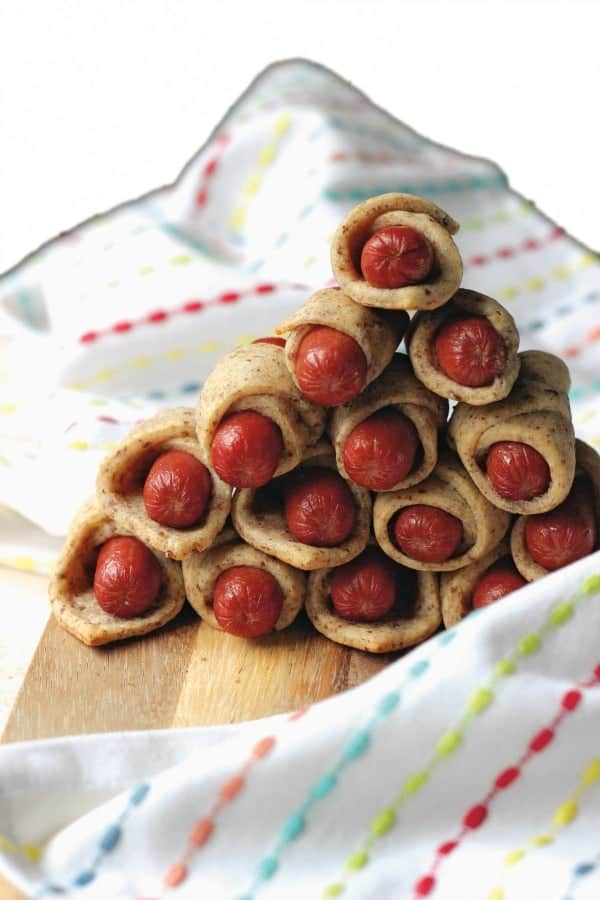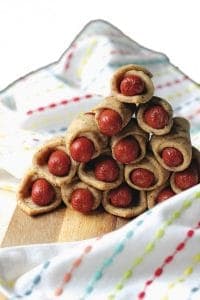 Paleo Pigs in a Blanket (Paleo Piggies!)
Yield 6 servings
Jennifer says: "One of my favorite party food appetizers, I've served these at everything from my kids' birthday parties to adult gatherings, and they are always the first to go! These certainly don't use dough from a can, but they are always a hit nonetheless!" This recipe is grain free, gluten free, dairy free, egg free, soy free, and nut free.
Instructions
Preheat the oven to 350˚F (175˚C).
Combine all of the ingredients, except for the hot dogs and Honey Mustard and knead together until you can form a ball of dough. Divide the dough into 4 equal pieces. Take one piece and roll it out in to a round flat disk about ⅛-inch (3-mm) thick. Slice it like a pie into 8 triangles. Roll one hot dog into one triangle, starting at the widest part of the triangle and rolling towards the point. Place the dough-wrapped dog on a parchment-lined baking sheet. Repeat with the remaining dough and hot dogs. Bake the piggies for 15 minutes and remove from the oven. Allow them to cool slightly and serve alone or with Honey Mustard for dipping.
Notes
For little hands:  Allow your child to help mix the dough and knead it. Your little helper can also help roll the dough out and roll the hot dogs into the triangles. Do not worry if they aren't perfect; they'll be delicious nonetheless!
Reprinted with permission from Jennifer Robins and Page Street Publishing.
Courses Appetizer
Recipe by gfe--gluten free easily at https://glutenfreeeasily.com/paleo-pigs-in-a-blanket-gluten-free/