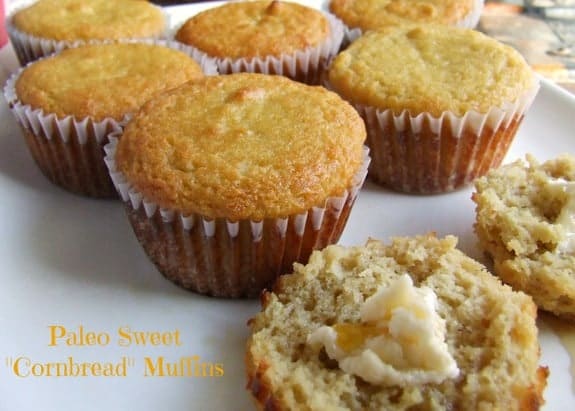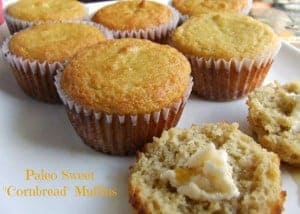 Paleo Sweet "Cornbread" Muffins from Cassidy's Craveable Creations
Cassidy says: "These Paleo "Cornbread" Muffins have become a staple in my house because not only are they tasty and easy to make, but they can be served as a side with almost any meal AND be served as dessert with dairy-free butter or coconut oil and maple syrup drizzled on the top---it's a "win win"!"
Instructions
Preheat oven to 350 degrees and line a muffin tin with nine baking cups.
Whisk the almond flour, coconut flour, baking powder, and sea salt in a large mixing bowl.
Add the eggs, honey, milk, and coconut oil to another bowl and mix well.
Pour the wet ingredients into the dry and mix well.
Evenly divide the batter between the baking cups.
Bake 17 -19 minutes or until lightly browned.
Cool completely to properly set up.
Notes
Bob's Red Mill almond meal will not work in this recipe. Finely ground almond flour, like Honeyville Blanched Almond Flour, must be used.
All types of dairy-free milk are acceptable in this grain-free, paleo recipe except for rice milk because it's grain based.
From Shirley: My favorite brand of coconut flour is this brand.
Courses Bread, Breakfast, Dessert
Recipe by gfe--gluten free easily at https://glutenfreeeasily.com/paleo-sweet-cornbread-muffins-cassidys-craveable-creations/