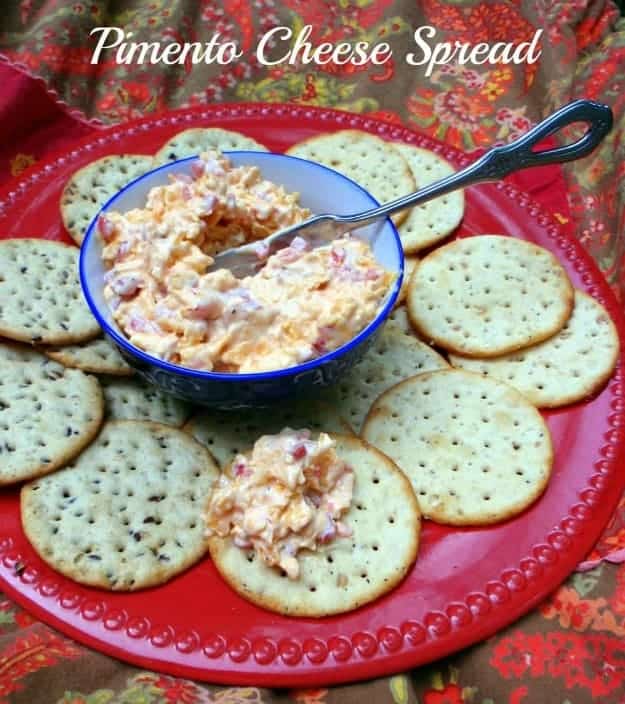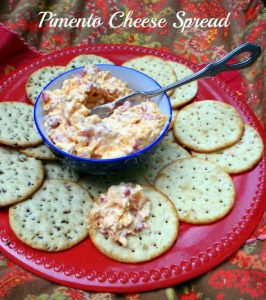 Pimento Cheese Spread Recipe
A classic Southern appetizer recipe that serves one to many and works for events year round.
Ingredients
10 ounces good quality extra sharp cheddar cheese. (I used Cracker Barrel per Veronica's guidance), coarsely grated
one 4 oz. jar of diced pimentos (see notes regarding draining)
½ cup mayonnaise
1 tsp onion powder (or about 1 tbsp finely chopped onion)
1 tsp Worcestershire sauce
Freshly ground black pepper (several turns of the grinder, to taste)
Instructions
Combine all in a bowl, mixing well. Serve.
Notes
Remove the pimentos from the jar with a spoon so that you get a little of the liquid to add to the flavor and consistency of the spread.
Refrigerate if not serving immediately and refrigerate any leftovers.
Courses Appetizer
Recipe by gfe--gluten free easily at https://glutenfreeeasily.com/pimento-cheese-spread-recipe-with-breton-gluten-free-crackers/