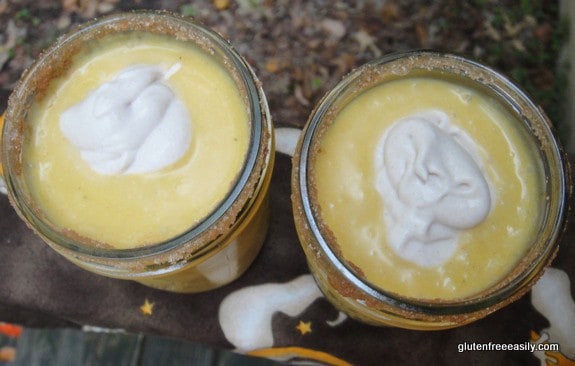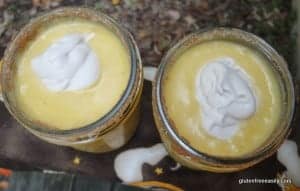 Honey Cinnamon Whipped Cream
This Honey Cinnamon Whipped Cream is the perfect dairy-free topping for not only smoothies but pie, ice cream, and much more!
Ingredients
1 cup of coconut "cream"
¼ cup honey (or slightly less maple syrup)
½ tsp cinnamon, to taste
Instructions
The day or night before preparing, chill one can of coconut milk, your mixing bowl, and beaters in refrigerator. (I try to keep 2 cans of full-fat coconut milk in the refrigerator at all times for making ice cream and whipped cream.)
Skim about one cup of the "cream" off the top … that's what I'm calling the thick, non-liquid substance that forms when you refrigerate full-fat coconut milk for at least 24 hours in the coldest part of your refrigerator.
Add the coconut cream to a chilled bowl.
Whip coconut cream with chilled beaters until it reaches its whipped cream state.
Gradually add honey (or maple syrup), then cinnamon. Whip again until it turns to whipped cream with at least soft peaks remaining when you stop whipping.
Notes
Chill whipped cream if you are not going to use immediately.
Courses Dessert
Recipe by gfe--gluten free easily at https://glutenfreeeasily.com/pumpkin-pie-smoothie/