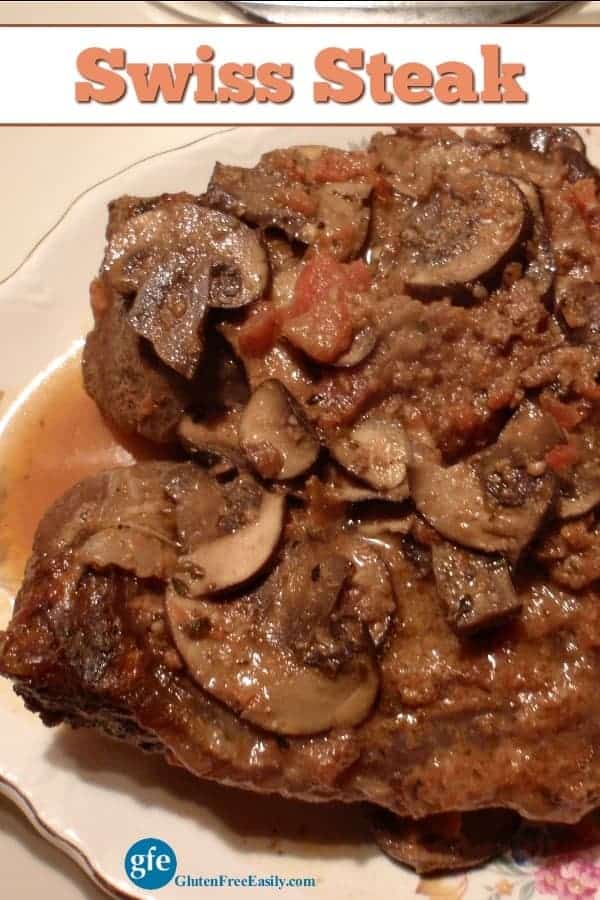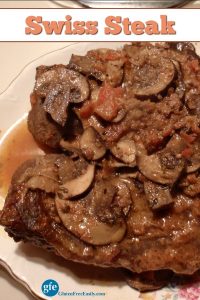 Creamy Slow Cooker Swiss Steak (Gluten Free)
Finally, a Slow Cooker Swiss Steak recipe that is worthy! Not too many tomatoes, not too thin on the sauce, but perfectly flavored in a creamy sauce that's just thick enough.
Instructions
Place meat in slow cooker. (I recommend a large oval crockpot or the Ninja 3-in-1 cooking system for this recipe.)
Sprinkle flour over meat. Use fingers to press flour into meat. Flip meat and repeat.
Add tomatoes, coconut milk, garlic, Italian seasoning, sea salt, and pepper to large mixing bowl. Mix ingredients well with hand mixer. If you have an immersion blender and like a very smooth sauce without chunks of tomato, you can use that. I recommend using it for about 30 seconds to further blend the mixture.
Stir mushrooms and onion slices into the mixture.
Pour mixture over roast in slow cooker. Cook on low for 8 to 10 hours. Check for doneness at 8 hours. Roast should easily cut, but not fall apart. If you want a "fall-apart" roast, continue cooking for a while longer.
Notes
The sauce that results from this slow-cooked Swiss Steak is its own wonderful gravy, but it also could be used to make a separate traditional gravy to be used for other meals. Admittedly, Mr. GFE and I are not big gravy folks, so I simple spooned some additional sauce on our servings of Swiss Steak each time we enjoyed it. I added the remaining sauce to my freezer container for future Everything Soup.
Courses Main Dish
Recipe by gfe--gluten free easily at https://glutenfreeeasily.com/slow-cooker-swiss-steak-gluten-free/