For affiliate links and as an Amazon Associate I earn from qualifying purchases.
Some transitions come easily. They happen so effortlessly, so quickly it seems, we're sometimes surprised when we realize that we've made them. Such is often the case with the transition from spring to summer. After a long winter, we're anxious for the warmth and obvious signs of awakening and life that spring brings.  A Mother's Day visit to mother-in-law and the family farm shows that the fields are now lush green and suddenly it's hay cutting time—a sure indicator that summer is almost here.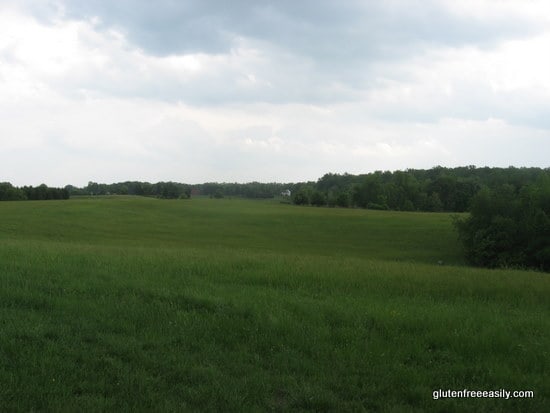 A visit to my own mom and dad reveals cheerful potted flowers and a nest of baby robins. The babies squawk loudly and show us they can already fly (and very well) when we get too close; time is indeed passing quickly. On the motorcycle the next day, we see more green fields … some made even more picturesque by the presence of their inhabitants—beautiful horses, happy in their sleek new coats.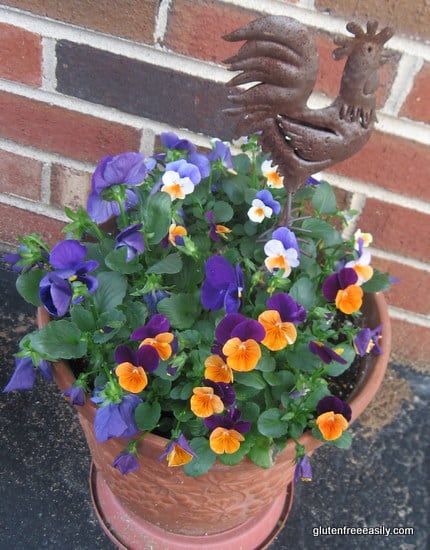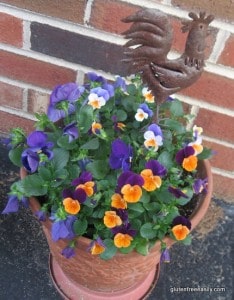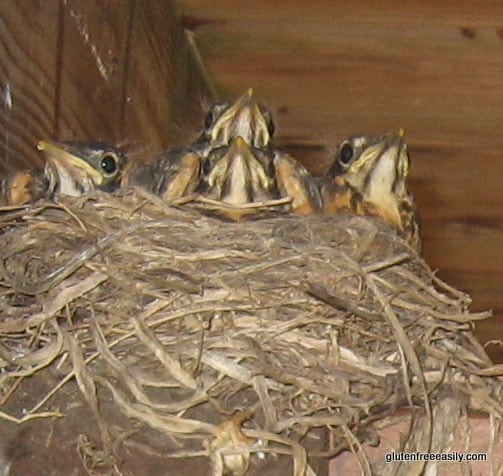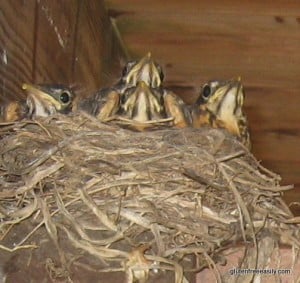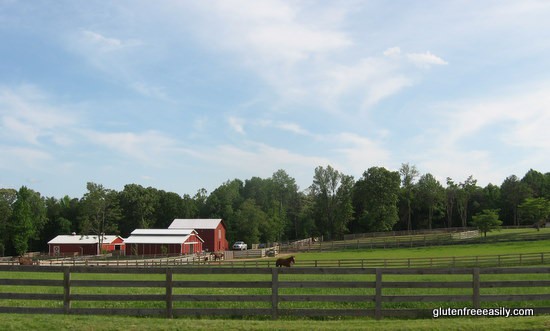 We live in a wooded subdivision on a small lake. From late fall through early spring, a 360-degree view shows the homes of all our neighbors and the lake. However, as the trees come back to life, suddenly (almost overnight it seems), a shimmering, fresh green veil envelopes us. As a result, we can no longer see most of the other houses, or even the lake. However, we are content to be back in our "treehouse." It's quite a fine place to be. (Oh, don't get me wrong. We love most of our neighbors, inviting them all to our bienniel Valentine's Day parties.) Soon, most weekends will be filled with trips to our mountain property to escape the heat and trappings of our daily lives … with the usual televisions, cell phones, and online presence replaced by quiet time, swimming, canoeing, and nights still cold enough there for campfires and blankets. The transition to summer will be complete with very little effort on our part. Oh, there's the storing away of heavy clothes in exchange for warm weather clothes, some obligatory spring cleaning, mowing grass, and replenishing flower beds, and such, but the transition feels natural and we know just what to do from past experience.
Other transitions, like the transition when one goes gluten free, are not as seamless or easy. This particular transition is a shock and for many of us, it's a transition that's been coming for years—we just had no idea. Kate Chan felt Gluten Free Gobsmacked when she found out she was celiac (right before her wedding day), so that's what she named her blog. I think most of us who've been handed the gluten-free diet "prescription," can readily agree with Kate's assessment. I've shared my own story here in my initial post and on my About page. All of us have our own stories and they all include our first reaction.
But, what happens next? If you're lucky, your doctor will give you some terrific guidance before he/she sends you out the door to that new gluten-free world. Sadly, that has not been the experience of most of the folks I know. Or maybe your doctor will refer you to a dietitian/nutritionist well-versed in eating gluten free. But, even then, referrals and information don't come instantly. And, you need answers now. My own doctor was wonderful. She is a celiac herself and gave me great resource material and directed me to very helpful websites and books. But, still I felt very overwhelmed and inept at knowing how to eat properly.
Most of us go online and while there's terrific information there, it can be confusing at first. As Steve (Gluten Free Steve) has shared before, his nutritionist told him that learning to eat gluten free is like learning a new language, and it doesn't happen overnight. But, we're also told that it's very important to go gluten free immediately to achieve optimum health results. Even very minute amounts of gluten continue to cause damage even if one doesn't note symptoms. So, we want to do the best job possible to keep this toxin out of your system. Make no mistake about it—if one has gluten issues (from sensitivity to celiac), gluten is a toxin to your body. (See the PDF file on 20+ Reasons You Should Get Tested for Gluten Issues, also under the gfe's tip sheets heading on the sidebar,  if you are wondering if you might have gluten issues.)
As a support group leader and public speaker on gluten issues, I wanted to be able to hand folks a "cheat sheet" to get them through the very tough initial days. In looking online a few years ago, I had come across a support group that had developed a listing of 50 items you could eat immediately. (I'm sorry … I didn't note which group at the time  in order to give them credit for this great concept.) Their listing was almost entirely processed foods, but I still loved the idea so I developed what I called a "tip sheet" (a term that the delightful,  entrepreneurial guru, Barbara Winter, teaches in her classes on conducting seminars). My tip sheet addresses both real food and processed foods. I hand it out in information packets to folks new to the gluten-free diet. Here, on gfe, it's a PDF file, 50+ GF Foods You Can Eat Today, which will always be available via the sidebar under gfe's tip sheets. For those of you who have been gluten free for some time, there won't be any surprises there, but maybe there will be reminders on some foods you haven't eaten in a while. Also, let me assure you that I am not suggesting all of these foods are ones you'd want to eat every day. However, if you're moving from a diet consisting of largely processed foods to a gluten-free diet still incorporating mainstream processed foods, this listing could prove very helpful. (What a relief it is to look at this listing and find out foods that you've always loved or have in your pantry are, in fact, gluten free!) And, if you're stuck in the middle of nowhere with few options, that can of Dinty Moore Beef Stew might be a lifesaver. 🙂
Finally, please make your own judgments about the appropriateness and safety of these products for you. For example, reader Ann, asked about my inclusion of McDonald's French Fries in this listing, considering the fact that McDonald's states on their website that their fries contain wheat. This is a great question from Ann, and I understand her concern and confusion. But, don't panic … I am not  giving you false information. As my listing shows, McDonald's fries have been independently tested to confirm they are gluten free despite the fact that the oil used was derived from wheat.  This issue is one of many "cans of worms" that have been opened by the Food Allergen Labeling and Consumer Protection Act (FALCPA). The FALCPA, effective January 2006, requires that packaged/processed foods identify if they contain any of the eight major allergens, including wheat. The FALCPA has helped greatly those of us who are gluten free, but, as I understand it, there is no provision for an item being rendered wheat free during processing. If wheat was in an ingredient to begin with, then wheat must be shown on the label. Another example is Werther's Original candies. They now indicate that they contain "Glucose syrup (wheat)," but the wheat has been removed via processing of the syrup, similar to the distillation process that removes wheat from alcohol. Anyway, I don't care to get into any discussions on the gluten-free status or merits of McDonald's fries. You can read more in my answer to Ann in the comments section of the Stop the Madness! post—if you're interested.
I hope you will find this listing helpful and share it with others who might need a "cheat sheet" to get them through the first days of going gluten free. It could even be helpful to friends who want some guidance on feeding you safely—say providing some mainstream snack foods for when you visit. Also, if you're already gluten free, I'd love it if you'd take a moment to share the foods that got you through the first days by commenting below. (If you are new to commenting on blogs, just click below follwing the post's tags on Comments.) 
Thanks!
Shirley
Not just gf, but gfe!