For affiliate links and as an Amazon Associate I earn from qualifying purchases.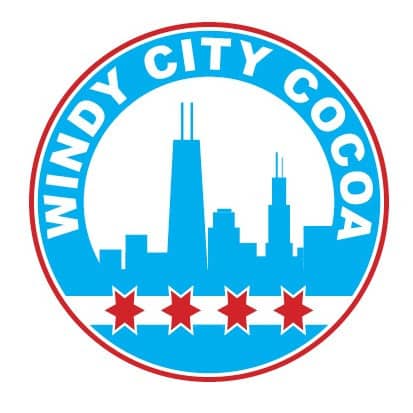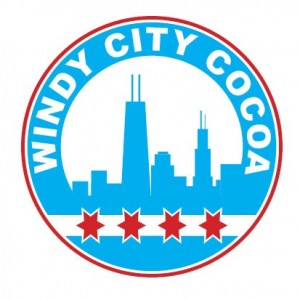 Recently I learned that Kim Lutz of Welcoming Kitchen (and author of Super Seeds and The Welcoming Kitchen cookbooks) had created a dairy-free instant hot chocolate mix, Windy City Cocoa, I was intrigued to say the least. It's not unusual for instant hot chocolate to be gluten free—and Windy City Cocoa is gluten free, of course—but it is unusual for instant hot chocolate to be dairy free. Not only is her instant Windy City Cocoa gluten free and dairy free, it is also peanut free, nut free, soy free, egg free, vegetarian, and vegan.

Knowing that Windy City Cocoa is free of all those allergens, what exactly is in this instant hot chocolate mix? One might expect a boatload of ingredients–even highly processed ingredients—to make up for the lack of dairy, soy, etc., but Windy City Cocoa is actually made with very few ingredients. And they're simple wholesome ingredients at that. "Organic cocoa from South America, gluten-free whole-grain oats, organic evaporated cane sugar, vanilla and salt."

Those are ingredients I can live with! And did you note that second ingredient? "Gluten-free whole-grain oats." Okay, that might give one pause, so to speak. Especially those of us who are gluten free. Oats? First, who has ever heard of oats as an ingredient in hot cocoa? Truthfully, I was so intrigued to see oats in an instant hot cocoa/hot chocolate mix and I'll share more on how they actually work in this product in a minute, but right now I want to examine the oats a bit more.
As someone who eats strictly gluten free for health reasons, I, of course, wanted to know the source of the oats being used. After learning about other companies like this one, this one, and this one using mainstream oats versus purity protocol oats in "gluten-free" products and making many ill, I wanted to know the exact source of the oats in Windy City Cocoa. I was not going to simply accept a "gluten-free" label as proof that they were safe.
Was Windy City Cocoa using the purity protocol oats that all of us who gluten free for medical reasons need to eat? I contacted Kim and learned that Windy City Cocoa uses Gluten-Free Prairie oats, which are indeed purity protocol oats. Yes! Score one—a big one!—for Windy City Cocoa for using safe oats! (Note that I previously reviewed Gluten-Free Prairie Oats when I used them in my Cashew Butter Oatmeal Chocolate Chip Cookies.)
First, I was so pleased that Windy City Cocoa readily shared its oat supplier. That kind of transparency is what we need from gluten-free vendors. If you contact a company that provides or uses "gluten-free oats" in a product and they refuse to disclose the oat source, you need to move on to another company that will disclose and that does use purity protocol oats in its products.
If you're not familiar with "purity protocol oats," in simple terms that means that uncontaminated, pure seeds are used and the oats are grown, harvested, and processed in a completely dedicated environment on dedicated equipment with extensive testing along the way and on the final products to ensure they truly are gluten free. Again, oats that are classified as "purity protocol oats" are absolutely required by the gluten-free community. Read more on purity protocol oats and which companies use them on Gluten-Free Watchdog. (Also note which companies that sell "gluten-free oats" are not on that list.)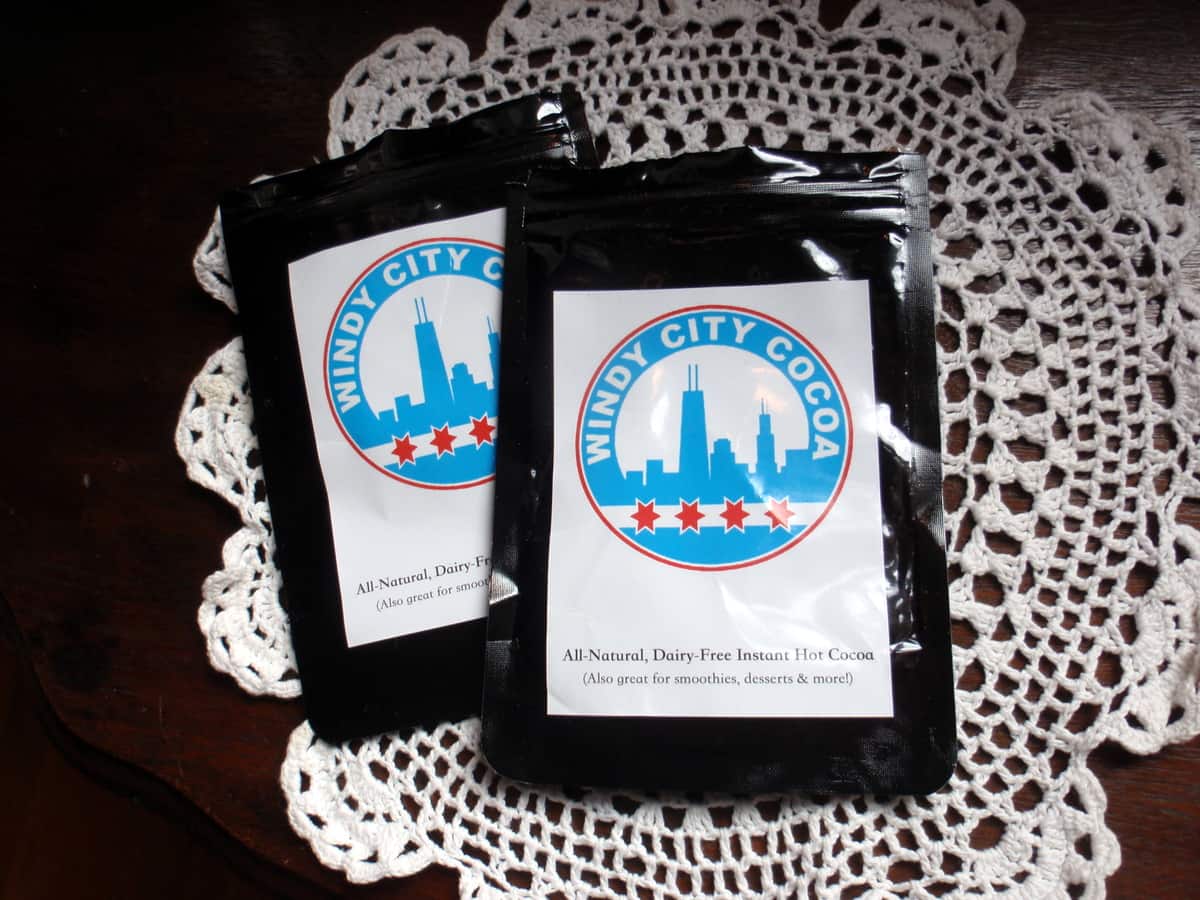 How Does Windy City Cocoa Taste?
Now that Windy City Cocoa's oats have been vetted, how does the product taste? In regard to the oats, and overall? For my first sampling, I tried Windy City Cocoa  as primarily intended, as hot chocolate. I made the cocoa as directed, first mixing a small amount of hot water into the mix to make a paste and then adding the remaining hot water. That method worked beautifully. Admittedly, I could smell the oats a bit and taste them as well. They do impart a bit of bitterness and oaty taste, but the more I drank of the hot cocoa, the less I noticed the oat factor.
Windy City Cocoa is rich, thick, creamy, and super satisfying. I'm pretty sure the oats play a huge role in all that, especially the satisfaction part. Added fiber definitely satisfies and I will tell you that I felt pretty good about starting my day with hot cocoa and oats—in one quick and easy mug of goodness!
Now before sampling the hot cocoa, I fully expected to finish my mug and immediately want another. That's usually the case with any other hot cocoa I've enjoyed—even homemade—but that was not the case with Windy City Cocoa. It really is super satisfying and filling!
Here's my actual review that I shared with Kim at Windy City Cocoa:
"I tried your hot cocoa last night. I'll admit that I can smell and taste the oats a tad, but I think the hot cocoa is amazing. So rich, creamy, and satisfying for only adding 6 ounces of water! I created the paste first as you recommend (I also do that with regular hot cocoa when making a single mug) and everything incorporated beautifully. The "chocolateness" and sweetness are spot on perfect!"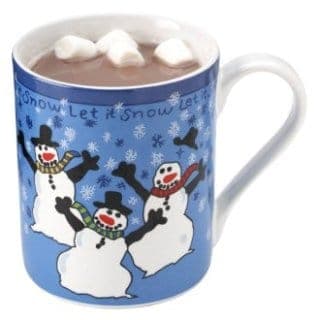 After making the cocoa with water, I wanted to try making it with hot milk. I've always preferred other cocoa/hot chocolate—homemade or instant—when made with milk. To keep this hot cocoa dairy free, I decided to add hot full-fat coconut milk. While the results were still very good and maybe a wee bit creamier, the addition of milk versus water seemed to actually take away from the rich chocolate taste compared to when it was made with hot water. I am certain that it was not simply the fact that the resulting hot cocoa was lighter in color when made with milk playing a trick on my mind.
I was delightfully surprised that the version made with water was so much better than the milk version. Considering that hot water is more readily available than hot milk, this was really good news! I can already see me stashing several packets of this mix not only in our pantry, but also in our camping box and in our vehicles (even in the motorcycle saddle bag) for road trips. Even convenience stores offer hot water so grab your Windy City Cocoa packet and you'll soon be enjoying dairy-free hot cocoa. I can't tell you how much I love the idea of enjoying a satisfying dairy-free hot cocoa when on the road!
A Few More Tasty Notes on Windy City Cocoa
Not only can this hot cocoa mix be used for a delicious cup of hot chocolate, but it can also be used as the base for a microwave mug cake or pudding, and all or part of the packet contents can even be added to a smoothie.
Note that these are not my ideas. Windy City Cocoa actually shares them on its site, including the recipe for Windy City Cocoa Mug Cake. (Honestly, the recipe is so simple that you'll have it memorized after making it the first time.) Can you say lots of delicious options? I don't know about you, but I love options!
With my third and final sample packet, I made the Windy City Cocoa Mug Cake. I used an egg in my recipe because I eat eggs. As you can see, I made my cake in a ramekin versus a mug. Eating out of a ramekin always makes me feel like I'm enjoying dessert at an upscale restaurant. I like that feeling! Hehe. The results were delicious and, once again, breakfast worthy!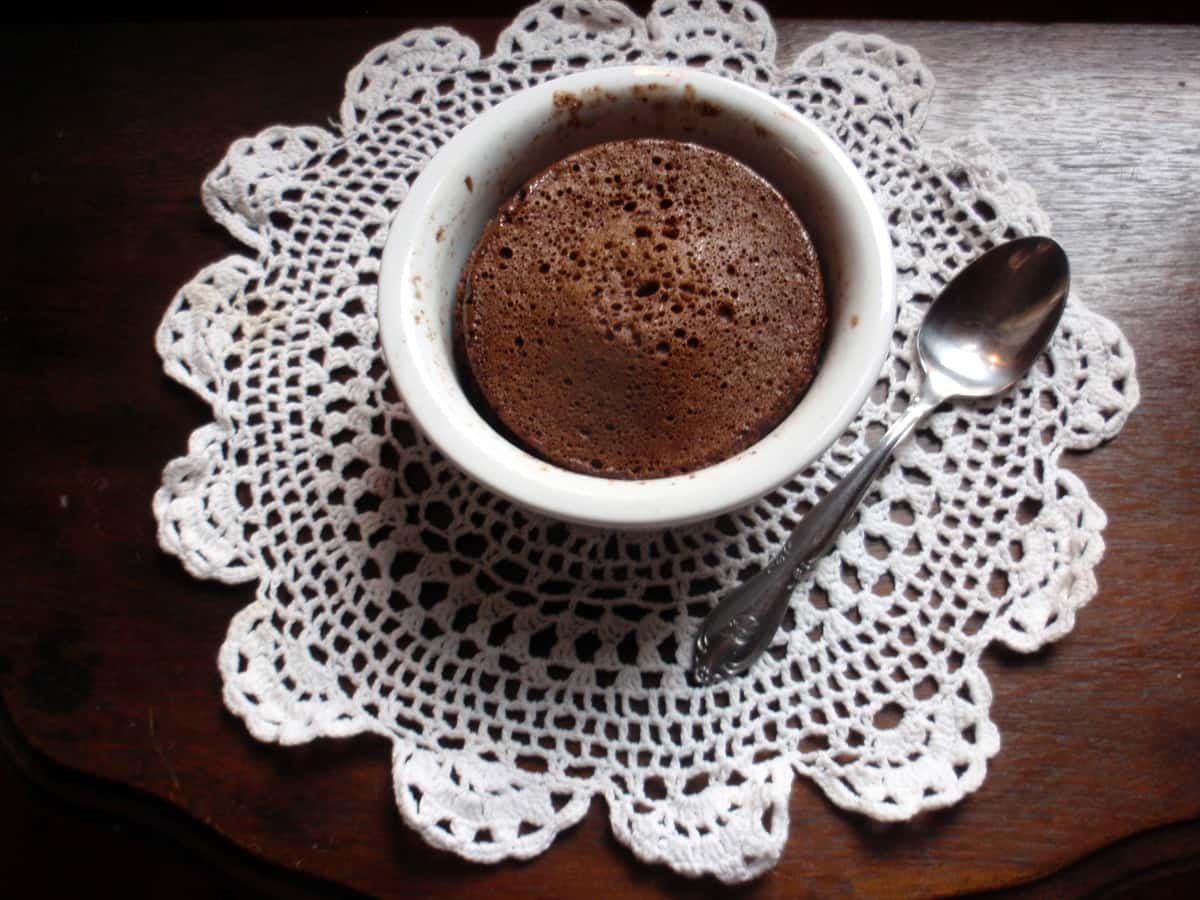 Giveaway of Windy City Cocoa
UPDATE:  This giveaway is now closed. Winners have been contacted via email.
Would you like to try Windy City Cocoa? I thought you would! Kim has offered to give FIVE gfe readers sample packages containing 3 packets of Windy City Cocoa. The giveaway will end Saturday, December 19, at midnight Eastern. I'm closing out this giveaway pretty quickly (and you'll need to reply ASAP or another winner will be selected) so that if you're one of the winners there will be a chance that you'll even get your prize before Christmas, or at least before the New Year arrives. Use Rafflecopter below to enter the giveaway.
If you're not into giveaways and want to buy some Windy City Cocoa to try right away, click on the image below or click here to purchase Windy City Cocoa.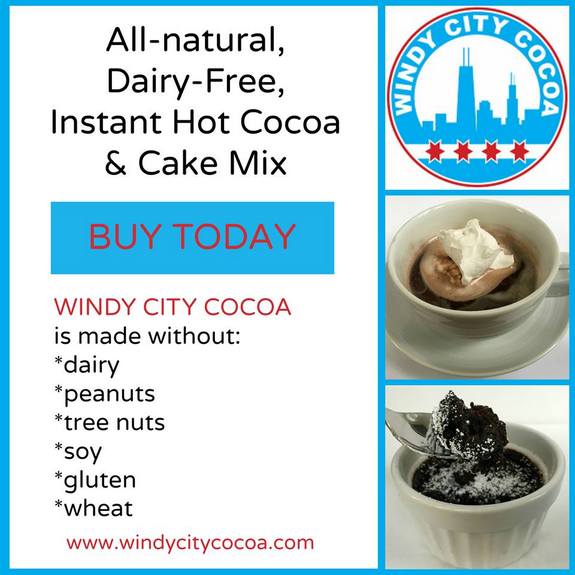 This is not a sponsored post and does not contain affiliate links. All opinions are my own. I was simply provided three complimentary packets of Windy City Cocoa to sample. I am sharing my review because I want to support companies that offer safe and delicious gluten-free products.
This  post is linked to Allergy-Free Wednesdays.