For affiliate links and as an Amazon Associate I earn from qualifying purchases.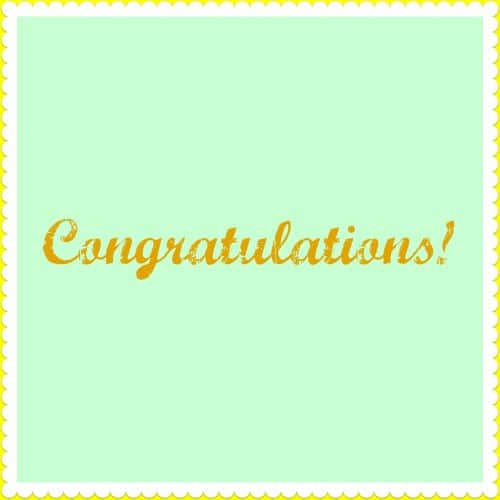 Here are the winners of the last two giveaways. Winners have been contacted via email.
Note that a bunch of additional copies of books have been added—woohoo!—so we now have not a mere 65 winners, but 76 book winners! And with four more winners of the GF Jules baking products, that means there are a total of 80 winners! Congratulations to all!
There are so many great books here that even if you didn't win, you might want to just click on the links (affiliate links—your price always remains the same) and snag a copy for you and a gluten-free loved one. And, of course, check out all of Jules' products!
Winners of the Epic Cookbook/Resource Book Giveaway
100 Best Quick Gluten-Free Recipes from Carol Fenster ~ 3 winners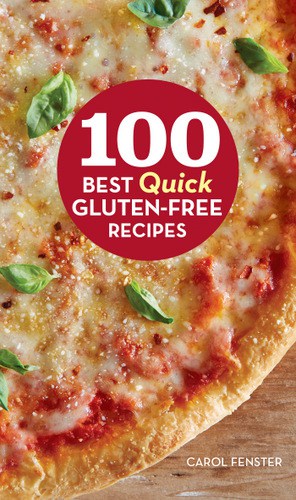 The Ancestral Table: Traditional Recipes for a Paleo Lifestyle from Russ Crandall ~ 2 winners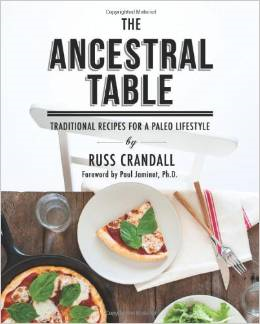 Beating Arthritis: Alternative Cooking from Baker Dan ~ 2 winners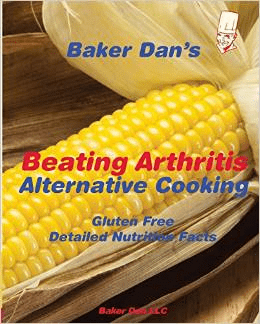 The Blender Girl:  100 Gluten-Free, Vegan Recipes from Tess Masters ~ 2 winners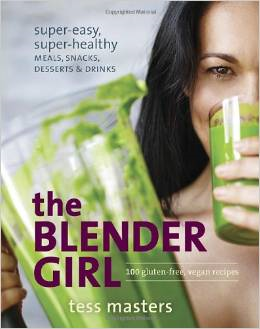 Brassicas: Cooking the Word's Healthiest Vegetables from Laura B. Russell ~ 2 winners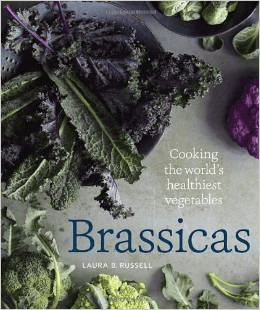 The Complete Guide to Living Well Gluten Free:  Everything You Need to Know to Go From Surviving to Thriving from Beth Hillson ~3 winners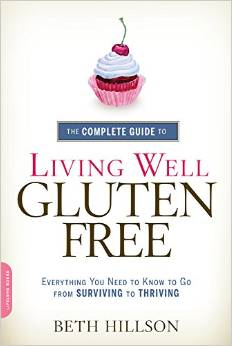 Cooking with Coconut Oil:  Gluten-Free, Grain-Free Recipes for Good Living from Elizabeth Nyland ~ 1 winner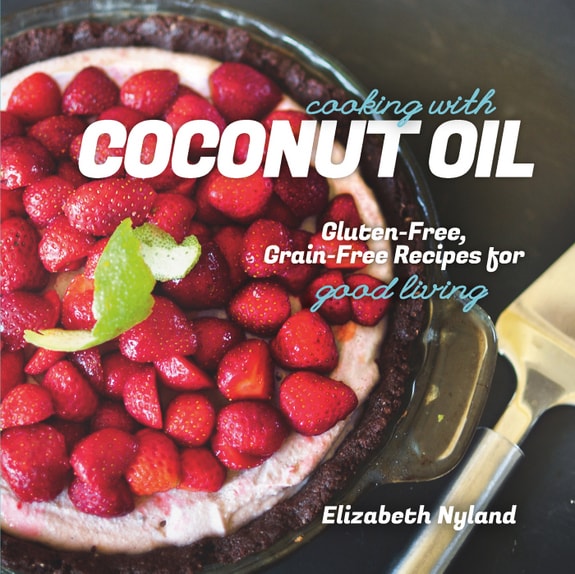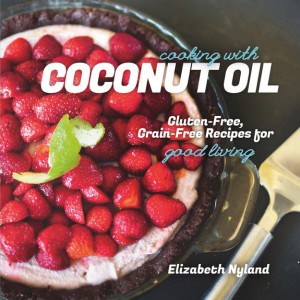 Dairy-Free Ice Cream:  75 Recipes Made Without Eggs, Gluten, Soy, or Refined Sugar from Kelly Brozyna ~ 3 winners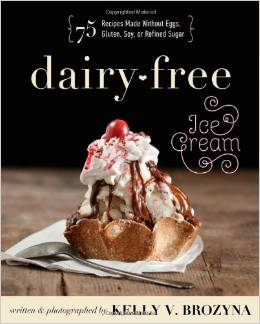 Danielle Walker's Against All Grain: Meals Made Simple:  Gluten-Free, Dairy-Free, and Paleo Recipes to Make Any Time ~ 3 winners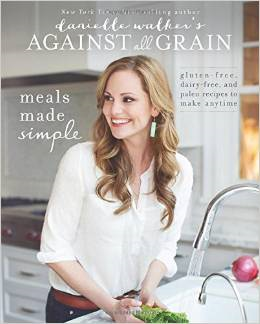 Gather:  The Art of Paleo Entertaining from Hayley Mason and Bill Staley ~ 2 winners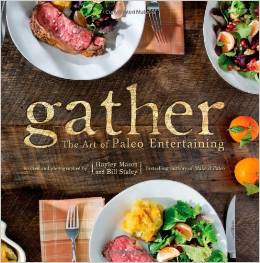 The Gluten-Free Almond Flour Cookbook, Gluten-Free Cupcakes:  50 Irresistible Recipes Made with Almond Flour and Coconut Flour, and Paleo Cooking from Elana's Pantry: Gluten-Free, Grain-Free, Dairy-Free Recipes from Elana Amsterdam ~ 2 winners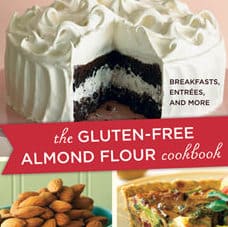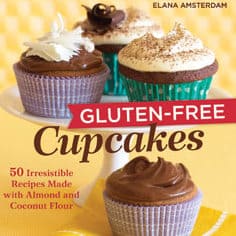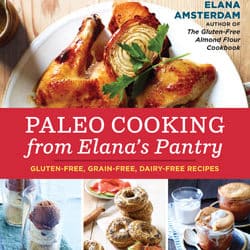 Plus Elana generously contributed a few more copies of her latest cookbook, Paleo Cooking from Elana's Pantry ~ 3 winners
Gluten-Free Artisan Bread in Five Minutes a Day:  The Baking Revolution Continues with 90 New, Delicious and Easy Recipes Made with Gluten-Free Flours from Jeff Hertzberg, M.D., and Zoe Francois ~ 2 winners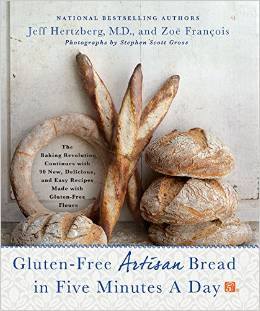 Gluten Freedom:  The Nation's Leading Expert Offers the Essential Guide to a Healthy, Gluten-Free Lifestyle from Dr. Alessio Fasano ~ 2 winners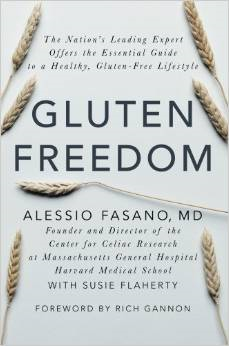 The Healthy Gluten-Free Life:  200 Delicious Gluten-Free, Dairy-Free, Soy-Free & Egg-Free Recipes from Tammy Credicott ~ 2 winners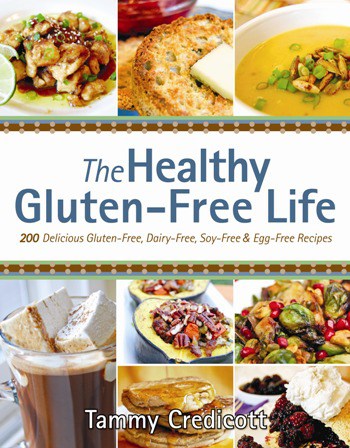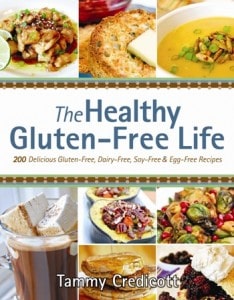 It Starts with Food:  Discover the Whole 30 and Change Your Life in Unexpected Ways from Dallas & Melissa Hartwig ~ 2 winners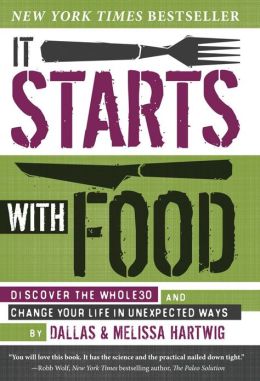 Jennifer's Way: My Journey with Celiac Disease–What Doctors Don't Tell You and How You Can Learn to Live Again from Jennifer Esposito ~ 2 winners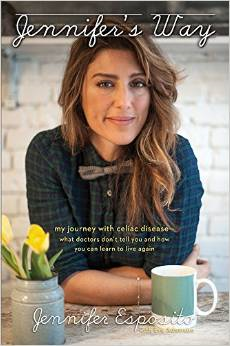 Let Us All Eat Cake:  Gluten-Free Recipes for Everyone's Favorite Cakes from Catherine Ruehle ~ 2 winners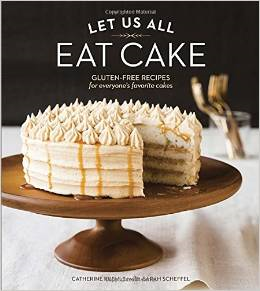 Mason Jar Salads and More:  50 Layered Lunches to Grab and Go from Julia Mirabella ~ 4 winners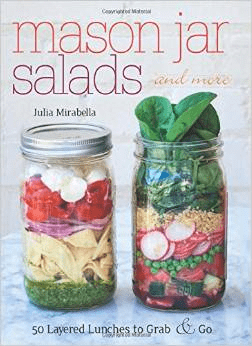 Mediterranean Paleo Cooking:  Over 150 Fresh Coastal Recipes for a Relaxed, Gluten-Free Lifestyle from Caitlin Weeks and Nabil Boumrar ~ 2 winners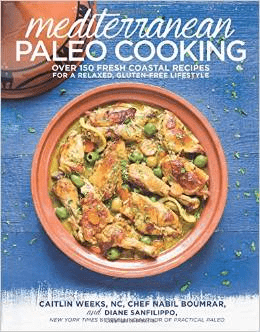 The Paleo Approach:  Reverse Autoimmune Disease and Heal Your Body from Sarah Ballantyne, PhD ~ 1 winner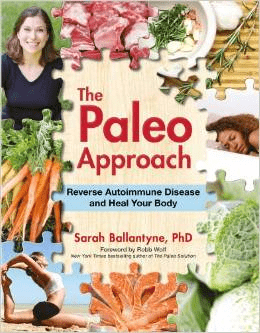 The Paleo Approach Cookbook:  A Detailed Guide to Heal Your Body and Nourish Your Soul from Sarah Ballantyne, PhD ~ 3 winners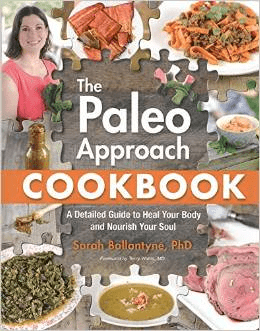 Paleo By Season: A Chef's Approach to Paleo Cooking from Peter Servold ~ 2 winners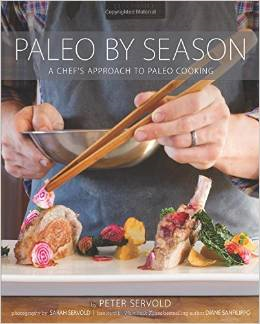 The Paleo Chocolate Lovers' Cookbook:  80 Gluten-Free Treats for Breakfast and Dessert from Kelly Brozyna ~ 1 winner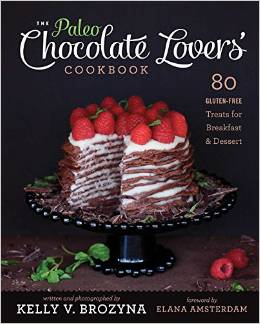 Paleo Happy Hour: Appetizers, Small Plates & Drinks from Kelly Milton ~ 1 winner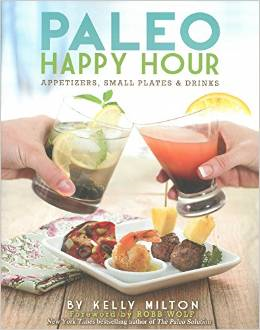 Paleo Ice Cream:  75 Recipes for Rich and Creamy Homemade Scoops and Treats from Ben Hirshberg ~ 4 winners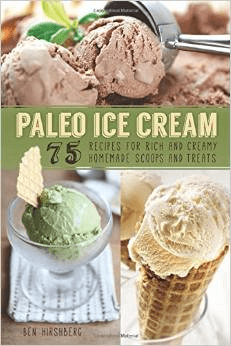 Paleo Kitchen:  Finding Primal Joy in Modern Cooking from Juli Bauer & George Bryant ~ 2 winners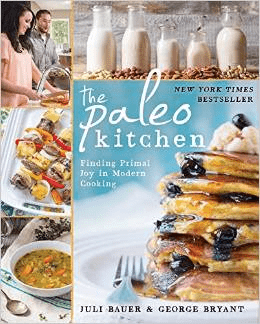 Part-Time Paleo: How to Go Paleo Without Going Crazy from Leanne Ely ~ 3 winners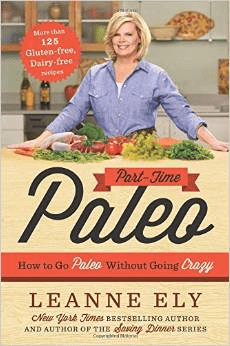 The Primal Connection: Follow Your Genetic Blueprint to Health and Happiness from Mark Sisson ~ 1 winner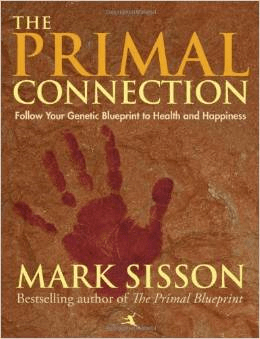 Quick and Easy Paleo Comfort Foods:  100+ Delicious Gluten-Free Recipes with 30-Minute Meal Ideas from Julie and Charles Mayfield ~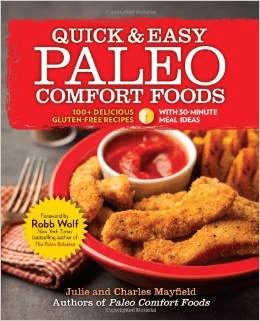 Real Life Paleo: 175 Gluten-Free Recipes, Meal Ideas, and an Easy 3-Phased Approach to Lose Weight & Gain Health from Stacy Toth and Matthew McCarry  ~ 2 winners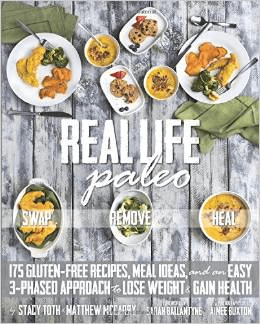 The Secret to Gum-Free, Gluten-Free Baking: Find out How Simple it is to Make Delicious Breads, Waffles, Cakes and More without Gluten, Dairy or Gums from Alta Mantsch  ~ 1 winner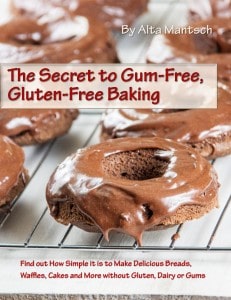 The Slim Palate Cookbook by Joshua Weissman ~ 2 winners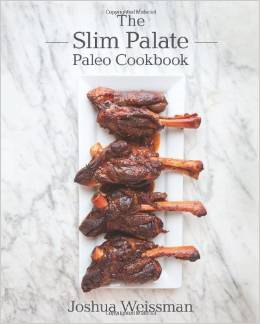 Sweet & Simple Gluten-Free Baking:  Irresistible Classics in 10 Ingredients or Less! from Chrystal Carver from Chrystal Carver ~ 2 winners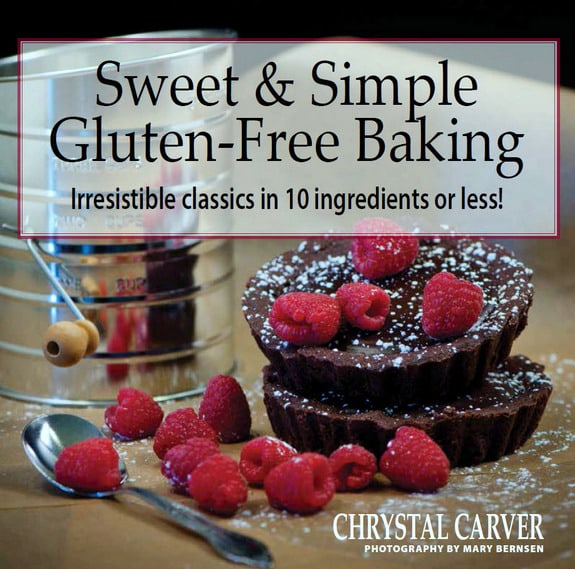 Trust Your Intuition:  25 Natural Medicine Confession from Influential Women Who Choose Healing Remedies for Their Families from Jenni Wilson, M.H. (and 24 others) ~ 1 winner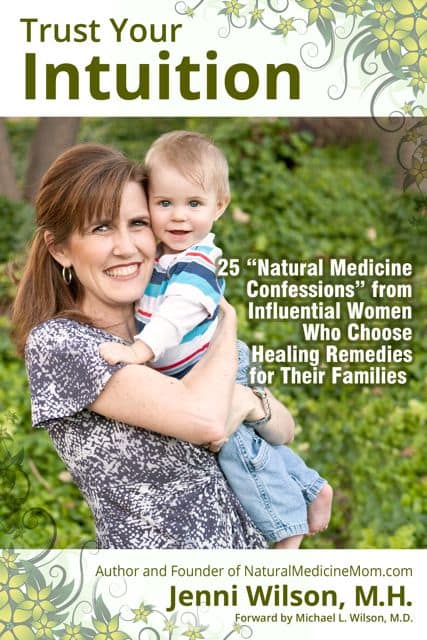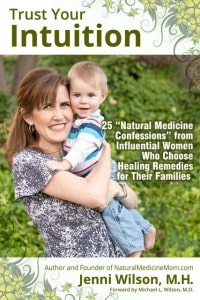 The Whole Life Nutrition Cookbook: A Complete Nutritional and Cooking Guide for Healthy Living from Ali Segersten and Tom Malterre, MS, CN ~  2 winners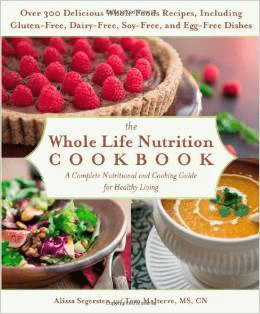 The Zenbelly Cookbook:  An Epicurean's Guide to Paleo Cuisine from Simone Miller ~ 2 winners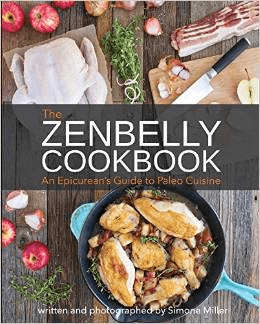 Gf Jules Giveaway Winners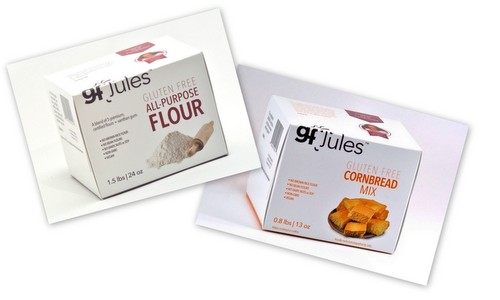 Originally published December 5, 2014; updated September 25, 2017.