This post may contain affiliate links. If you purchase through them, your cost will stay the same, but gfe will receive a few cents for every dollar spent. Thanks for supporting gfe!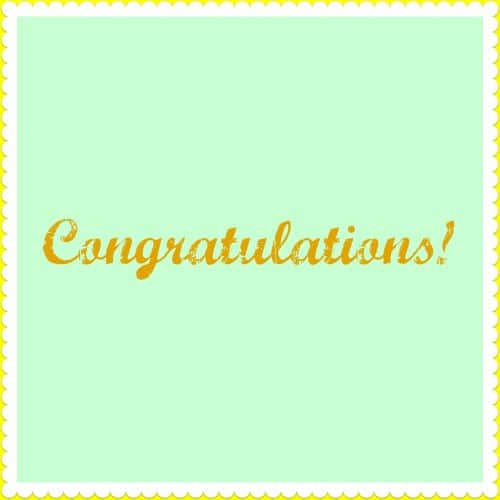 Here are the winners of the last two giveaways. If you see your name here, check your In Box because email notifications will be sent out shortly and winners have 24 hours to respond before a new winner will be chosen. ("Encrypted" email addresses are shown below when more than one entrant had the same user name, but the true validation is getting an email confirmation that you won.)
Note that a bunch of additional copies of books have been added—woohoo!—so we now have not a mere 65 winners, but 76 book winners! And with four more winners of the GF Jules baking products, that means there are a total of 80 winners! Congratulations to all!
There are so many great books here that even if you didn't win, you might want to just click on the links (affiliate links—your price always remains the same) and snag a copy for you and a gluten-free loved one. And, of course, check out Jules' products (gluten-free flour mix, gluten-free cookie mix, gluten-free pizza mix, and much more) at gfjules.com. GF Jules even offers fun t-shirts!
Last, I share a little bit of info about ZipList going away in a few days. Only those who have been using ZipList to save recipes from blogs and to create shopping lists need to read that info, unless you've been looking for ideas on how to save recipes and create shopping lists yourself!
Winners of the Epic Cookbook/Resource Book Giveaway
100 Best Quick Gluten-Free Recipes from Carol Fenster ~ 3 winners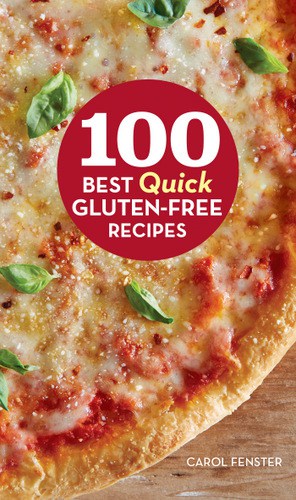 Jenny Hartung
Kelly ([email protected])
Stacey Legrand
The Ancestral Table: Traditional Recipes for a Paleo Lifestyle from Russ Crandall ~ 2 winners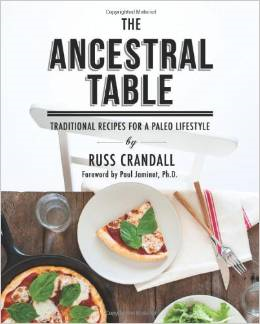 Sue ([email protected])
Betsie
Beating Arthritis: Alternative Cooking from Baker Dan ~ 2 winners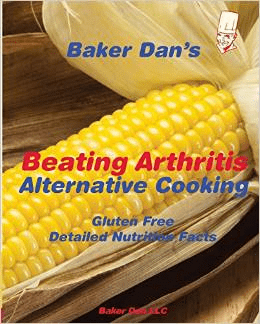 Carole
Michelle Key
The Blender Girl:  100 Gluten-Free, Vegan Recipes from Tess Masters ~ 2 winners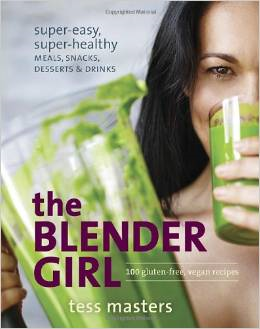 Erica
Dee
Brassicas: Cooking the Word's Healthiest Vegetables from Laura B. Russell ~ 2 winners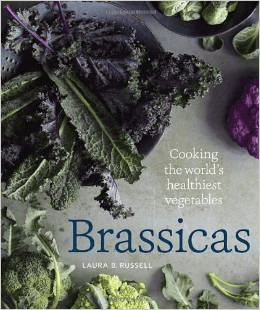 Sally P.
Jim Keller
The Complete Guide to Living Well Gluten Free:  Everything You Need to Know to Go From Surviving to Thriving from Beth Hillson ~3 winners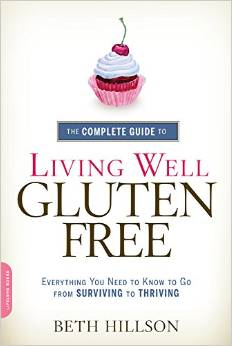 Tracy
Sue Miller
Sue Limerick
Cooking with Coconut Oil:  Gluten-Free, Grain-Free Recipes for Good Living from Elizabeth Nyland ~ 1 winner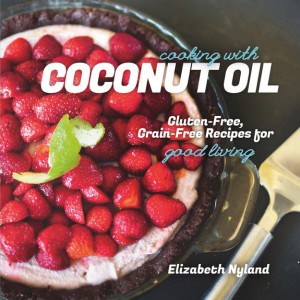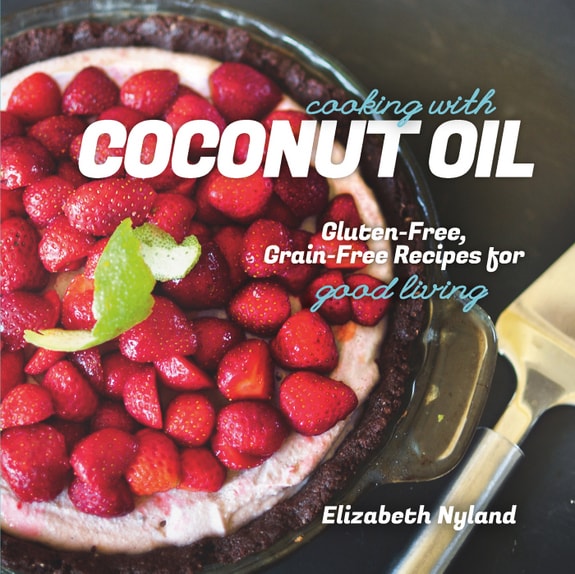 Mary ([email protected])
Dairy-Free Ice Cream:  75 Recipes Made Without Eggs, Gluten, Soy, or Refined Sugar from Kelly Brozyna ~ 3 winners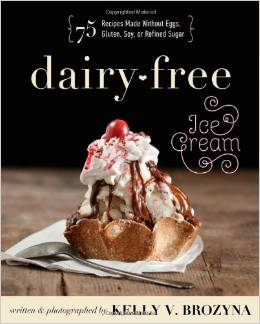 Ameera
Laurel
Lisa R. ([email protected])
Danielle Walker's Against All Grain: Meals Made Simple:  Gluten-Free, Dairy-Free, and Paleo Recipes to Make Any Time ~ 3 winners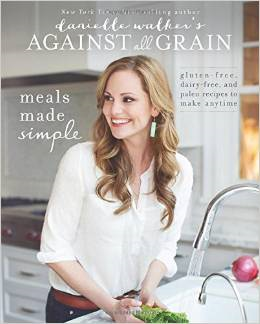 Kelly Adams
Danielle ([email protected])
Stephani
Gather:  The Art of Paleo Entertaining from Hayley Mason and Bill Staley ~ 2 winners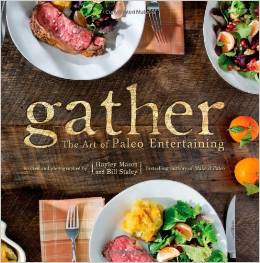 Katie
Veronika Jop
The Gluten-Free Almond Flour Cookbook, Gluten-Free Cupcakes:  50 Irresistible Recipes Made with Almond Flour and Coconut Flour, and Paleo Cooking from Elana's Pantry: Gluten-Free, Grain-Free, Dairy-Free Recipes from Elana Amsterdam ~ 2 winners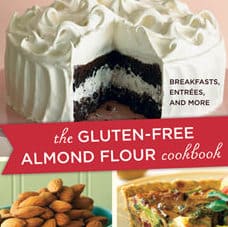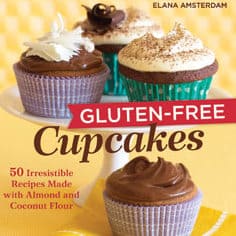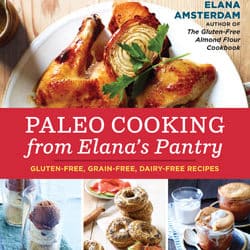 Corissa Palfrey
Billie Yates
Plus Elana generously contributed a few more copies of her latest cookbook, Paleo Cooking from Elana's Pantry ~ 3 winners
Tanya Roach
Brooke
Gabrielle
Catherine Rickman
Gluten-Free Artisan Bread in Five Minutes a Day:  The Baking Revolution Continues with 90 New, Delicious and Easy Recipes Made with Gluten-Free Flours from Jeff Hertzberg, M.D., and Zoe Francois ~ 2 winners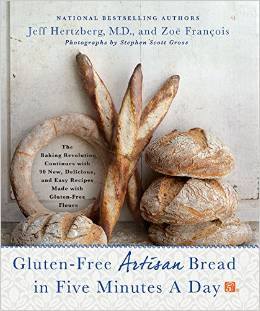 Dana Coughlin
misty
Gluten Freedom:  The Nation's Leading Expert Offers the Essential Guide to a Healthy, Gluten-Free Lifestyle from Dr. Alessio Fasano ~ 2 winners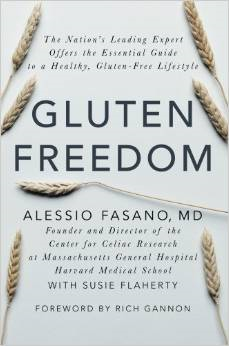 Jenn
Katrina
The Healthy Gluten-Free Life:  200 Delicious Gluten-Free, Dairy-Free, Soy-Free & Egg-Free Recipes from Tammy Credicott ~ 2 winners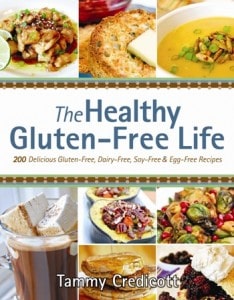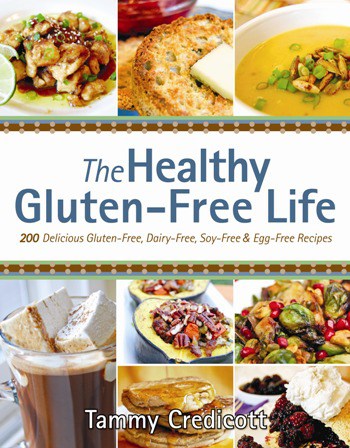 Brandae
Celestine
It Starts with Food:  Discover the Whole 30 and Change Your Life in Unexpected Ways from Dallas & Melissa Hartwig ~ 2 winners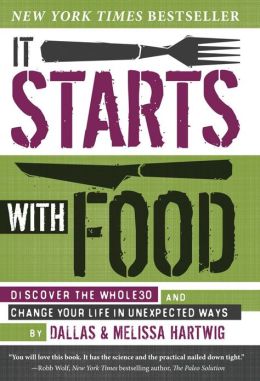 Gabriela
candace c.
Jennifer's Way: My Journey with Celiac Disease–What Doctors Don't Tell You and How You Can Learn to Live Again from Jennifer Esposito ~ 2 winners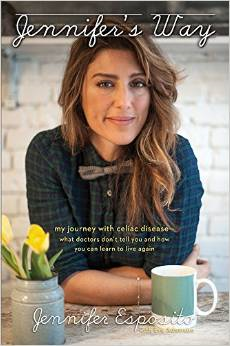 Jill ([email protected])
Lena
Let Us All Eat Cake:  Gluten-Free Recipes for Everyone's Favorite Cakes from Catherine Ruehle ~ 2 winners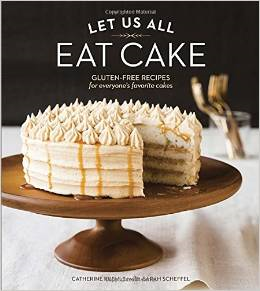 Manette Gutterman
Mary Miller
Mason Jar Salads and More:  50 Layered Lunches to Grab and Go from Julia Mirabella ~ 4 winners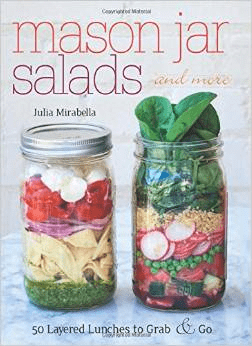 Patrycja
Erin R
Heidi Nye
Shannon Lewis
Mediterranean Paleo Cooking:  Over 150 Fresh Coastal Recipes for a Relaxed, Gluten-Free Lifestyle from Caitlin Weeks and Nabil Boumrar ~ 2 winners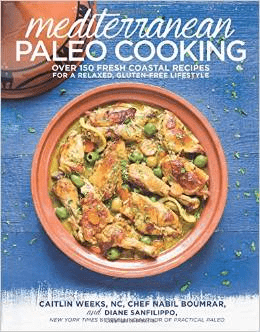 Amanda
Andrea Wyckoff
The Paleo Approach:  Reverse Autoimmune Disease and Heal Your Body from Sarah Ballantyne, PhD ~ 1 winner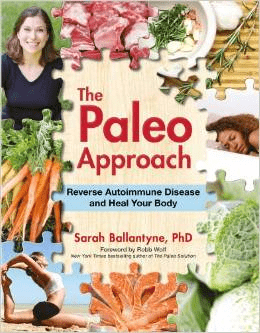 Sherry Bechtel
The Paleo Approach Cookbook:  A Detailed Guide to Heal Your Body and Nourish Your Soul from Sarah Ballantyne, PhD ~ 3 winners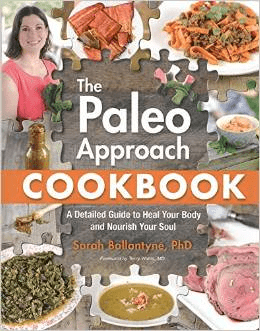 Joanna ([email protected])
Valerie ([email protected])
Paleo By Season: A Chef's Approach to Paleo Cooking from Peter Servold ~ 2 winners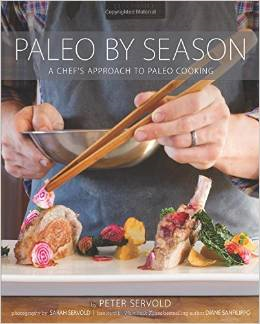 Carrie H.
Sue G
The Paleo Chocolate Lovers' Cookbook:  80 Gluten-Free Treats for Breakfast and Dessert from Kelly Brozyna ~ 1 winner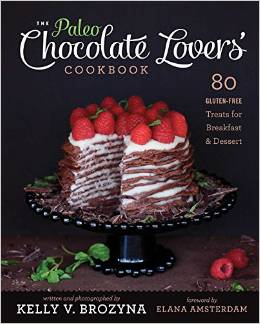 Jessica (J*************** @hotmail.com)
Paleo Happy Hour: Appetizers, Small Plates & Drinks from Kelly Milton ~ 1 winner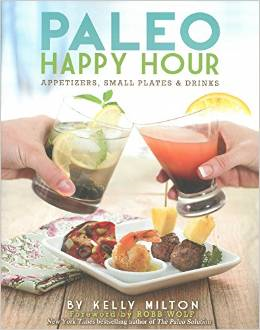 Liz Overton
Paleo Ice Cream:  75 Recipes for Rich and Creamy Homemade Scoops and Treats from Ben Hirshberg ~ 4 winners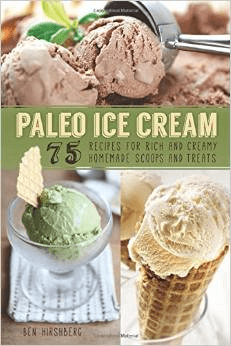 Carly Soule
Lori
SherriS.
Paleo Kitchen:  Finding Primal Joy in Modern Cooking from Juli Bauer & George Bryant ~ 2 winners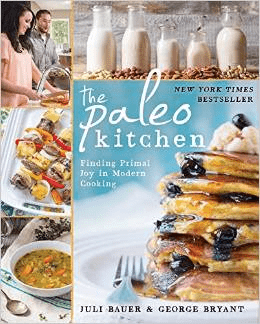 Ashley Y
Kerry
Part-Time Paleo: How to Go Paleo Without Going Crazy from Leanne Ely ~ 3 winners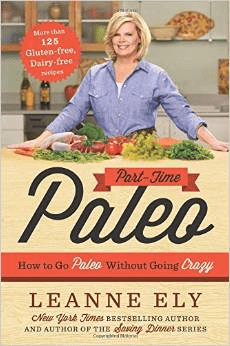 Shannon McKenty
Casandra Farley
Marissa Ashleigh
The Primal Connection: Follow Your Genetic Blueprint to Health and Happiness from Mark Sisson ~ 1 winner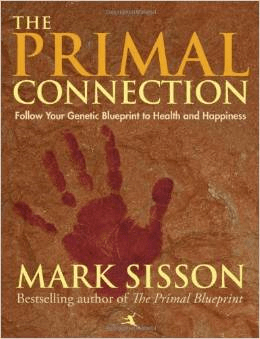 Beth ([email protected])
Quick and Easy Paleo Comfort Foods:  100+ Delicious Gluten-Free Recipes with 30-Minute Meal Ideas from Julie and Charles Mayfield ~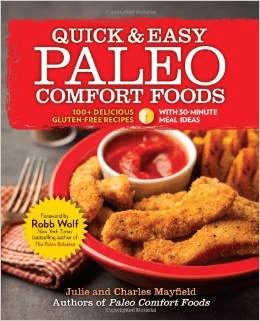 Alicia
Laura
Real Life Paleo: 175 Gluten-Free Recipes, Meal Ideas, and an Easy 3-Phased Approach to Lose Weight & Gain Health from Stacy Toth and Matthew McCarry  ~ 2 winners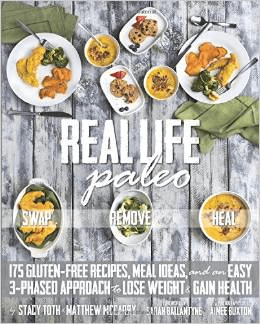 Alisha White
Abbey Butcher
The Secret to Gum-Free, Gluten-Free Baking: Find out How Simple it is to Make Delicious Breads, Waffles, Cakes and More without Gluten, Dairy or Gums from Alta Mantsch  ~ 1 winner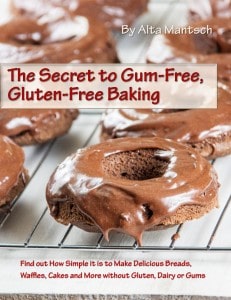 Laura Waxman
The Slim Palate Cookbook by Joshua Weissman ~ 2 winners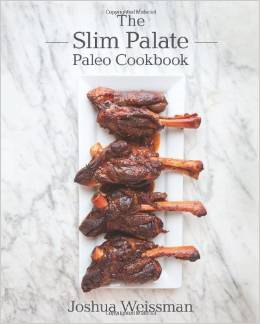 Jackie ([email protected])
Sharon @ What The Fork Food Blog
Sweet & Simple Gluten-Free Baking:  Irresistible Classics in 10 Ingredients or Less! from Chrystal Carver ~ 2 winners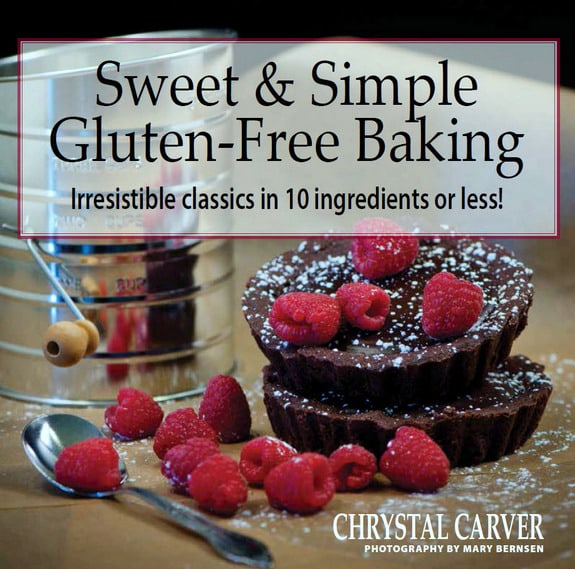 shastina gamble
Barbara Briody
Trust Your Intuition:  25 Natural Medicine Confession from Influential Women Who Choose Healing Remedies for Their Families from Jenni Wilson, M.H. (and 24 others) ~ 1 winner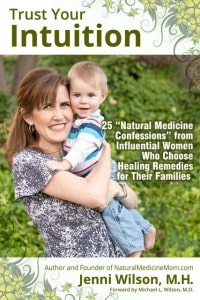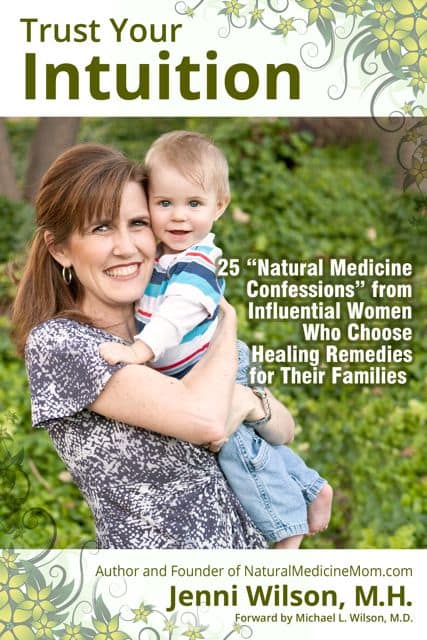 Marci Vandevoorde
The Whole Life Nutrition Cookbook: A Complete Nutritional and Cooking Guide for Healthy Living from Ali Segersten and Tom Malterre, MS, CN ~  2 winners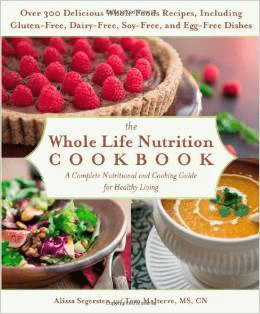 Connie
Kristy Bachnivsky
The Zenbelly Cookbook:  An Epicurean's Guide to Paleo Cuisine from Simone Miller ~ 2 winners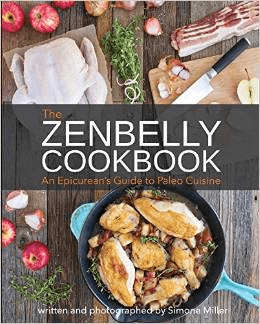 Carrie
Fran
Gf Jules Giveaway Winners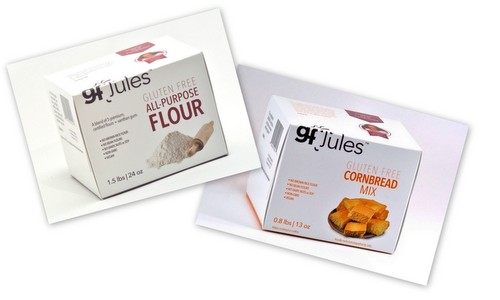 gfJules Gluten-Free Flour Mix ~ 2 winners
Kristen
Rebecca
gfJules Gluten-Free Cornbread Mix ~ 2 winners
Julie
tonia
ZipList Going Away
Last, just in case you have not heard, ZipList is going away. It's shutting down with its last day of operation being on December 9. Some of you might not be familiar with ZipList and others of you might be using it to save recipes from gfe and create shopping lists.
ZipList's last operational day is December 9. The FAQs on their site tell you how to save your data before it's gone. ZipList's team is recommending that you use Epicurious, but not all users have been happy with that option thus far.
Some readers are relying more on Pinterest to save recipes for the future. (I recommend that option and you can follow me—including all my pins from gfe and All Gluten-Free Desserts—on Pinterest here.) Others are using apps like Copy Me That, Plan to Eat, Evernote Food (or regular Evernote), Delicious, Paprika, Pepperplate, Spoonacular, and Meal Planner Pro. I don't really know anything about these options so I recommend you check each of them out for yourself. Note that many of these are free options, but some do require a paid subscription.
If you currently use any of these options mentioned and like them or use another menu planner/recipe saver/shopping list creator, would you please let us know what you like and why in comments? Thanks so much!