For affiliate links and as an Amazon Associate I earn from qualifying purchases.
Welcome to Gluten-Free Wednesdays (GFW), the weekly blog carnival that I co-host with my friends Linda of Gluten-Free Homemaker (sadly, this site is no longer active) and Lynn of Lynn's Kitchen Adventures. Update: This week the highlights were gluten-free grab-and-go breakfast bars plus, monster bars, a giveaway of a new Vitamix, and a pear galette. Check them out!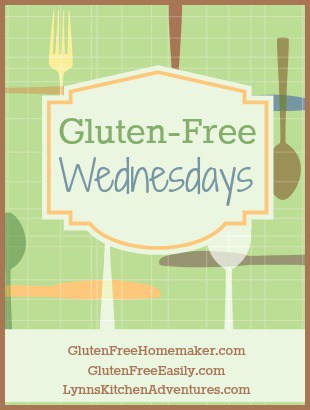 I've actually been doing some baking the last week and will be sharing a new recipe with you soon. Well, it's a "new-old" recipe. One that my family has been enjoying for special occasions for years, but now I have the gluten-free version just the way I want it. Yes, I'm a tease! Soon, folks, soon.
My Highlights from gfe
~ Vitamix S30 Personal High Performance Blender Review & Giveaway ~ I love this new model from Vitamix! It has so many great features including the fact that it takes up little room in the counter and even fits under the upper kitchen cabinets. Read more and enter the giveaway to win it for yourself! The giveaway ends soon.
Most Popular on GFW Last Week: Gluten-Free Breakfast Bars (Grab and Go!)
~ Gluten-Free Breakfast Bars (Grab and Go!) from Allergy-Free Test Kitchen was clicked on the most this past week. Peggy said she wanted a healthy breakfast protein bar that she could bake week in and week out. She cuts individual bars, wraps them, and freezes them so they truly can be "grab and go" at 6 am!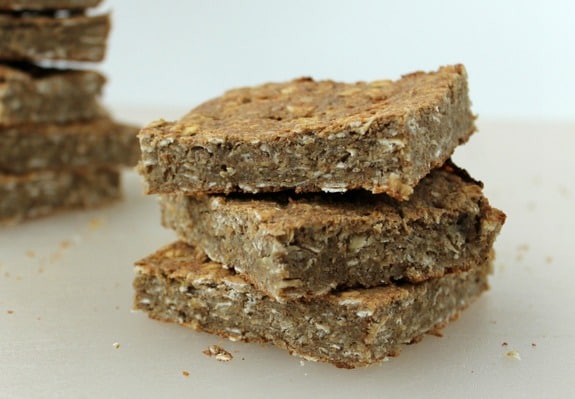 ~ My GFW Post "Picks" from Last Week
~ Gluten-Free Paleo Vegan Rustic Pear Galette from Unconventional Baker ~Audrey's "picture frame" approach to this galette is just gorgeous, and I'm sure it's delicious!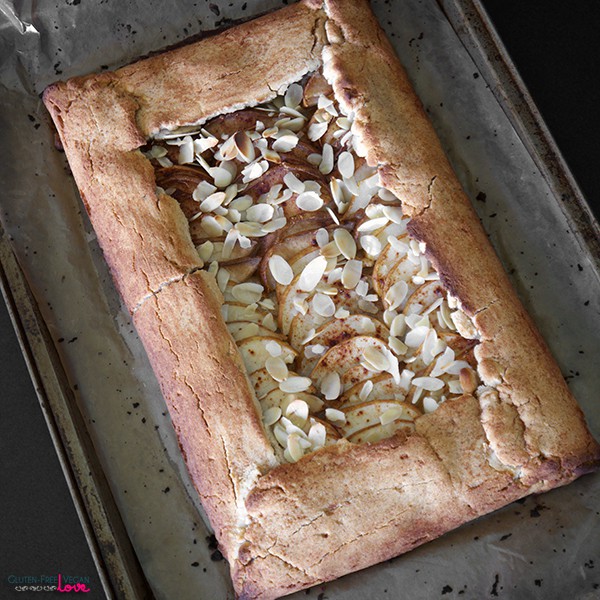 ~ Monster Bars from Celiac in the City ~ While most of us just might be afraid of monsters under our bed, we can't resist a recipe with "monster" in the title, right? We know that means something sort of epic! These Monster Bars from Sarah are flourless, but chock full of irresistible goodness! Remember, not all M&Ms are gluten free so, go with the classic flavor or choose another flavor that you're sure is gluten free.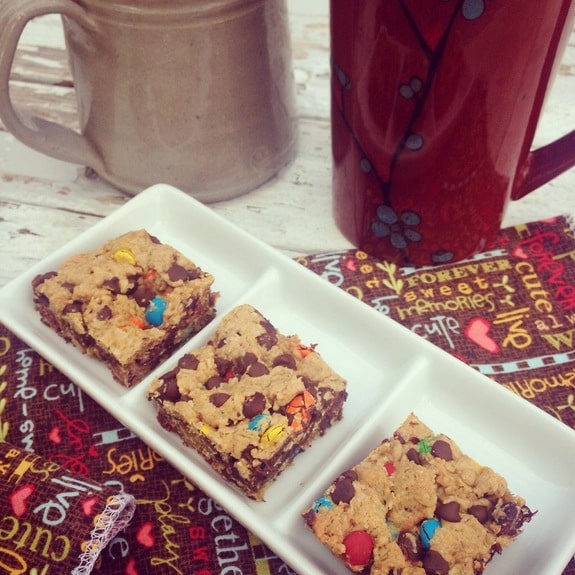 ~ Strawberry Lemonade (with A Lime Twist) from Tia's Kitchen ~ Real lemonade is hard to find anymore. I'd love to have a glass of Tia's strawberry version!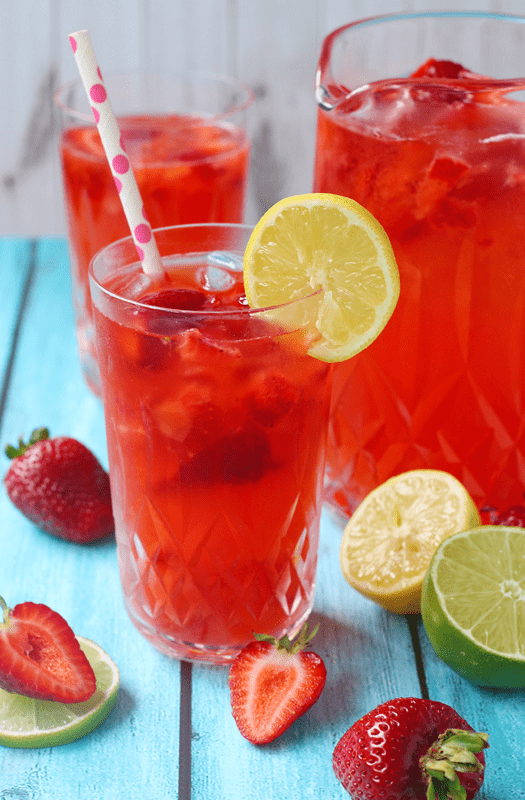 The Carnival
We appreciate your participation and are happy to share many of the links on social media sites. However, as much as we hate to put a damper on this fun carnival, entries that do not follow the guidelines will not be shared and will be deleted from the linky.
~ You must link back to one of the co-hosts.
~ Links should be about a gluten-free eating idea. While it doesn't have to be a recipe, it should be food related.
~ Recipes should have gluten-free ingredients or options in the recipe (not elsewhere in the text).
~ If you're new, please read all the guidelines.
Note: Linking up indicates you are giving permission for us to share your submitted photo and your link via social media or in next week's post if it is selected as the most popular post for the week or featured as a highlight.
Originally published September 9, 2014; updated February 26, 2022.