Okay, first, don't be intimidated by the number in my post title. While there are 150 favorite gluten-free Mother's Day brunch recipes included here, two of the links—from my Bountiful Bread Basket series—make up 100 of them! Whew, right?
Even at the much lower number of recipes shown here, I'm sure you'll want to skim the page and see which ones strike your fancy!
Now what do you think of when you think of the ideal gluten-free Mother's Day brunch recipes? And, incidentally, brunch is definitely more this mother's speed. I do not like getting up early!
The brunch that lingers into the early afternoon? That's totally my thing! In fact, that timing could be my only Mother's Day "gift" and I'd be thrilled! But I digress.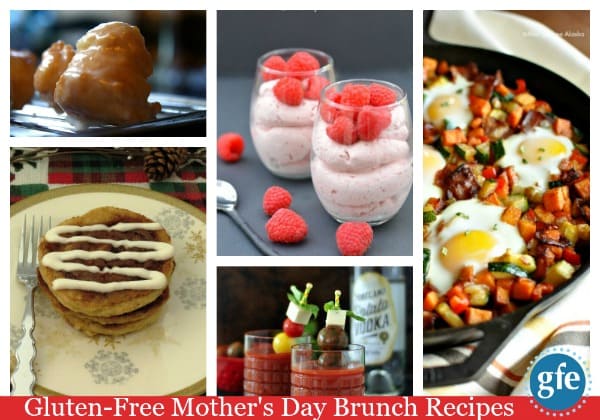 When you think of the perfect gluten-free Mother's Day brunch recipes, I'm guessing gluten-free pancakes and waffles come to mind for sure. Maybe French Toast. Cinnamon rolls.
What else? Egg recipes like muffins, quiches, and casseroles. Scones. (They're not just for tea parties, you know?)
Special beverages like smoothies and morning cocktails.
Even desserts perhaps? I thought I'd share some ideas with you all for your Mother's Day celebration, whether you're entertaining a crew, two, or one.
…