National Cinnamon Raisin Bread happens every year on September 16. Well, I have great news for you! You can still celebrate this day or enjoy gluten-free cinnamon raisin bread any day even when you eat gluten free. Here are 20 gluten-free cinnamon raisin bread recipes as well as gluten-free cinnamon swirl bread recipes for you. Because let's face it, not all of us who love cinnamon bread actually like raisins! Cinnamon swirl bread is the perfect solution for folks like us, right?
Fall is upon us and Autumn is most definitely the kickoff for comfort food recipes. Freshly baked gluten-free Cinnamon Bread is a very fine comfort food indeed!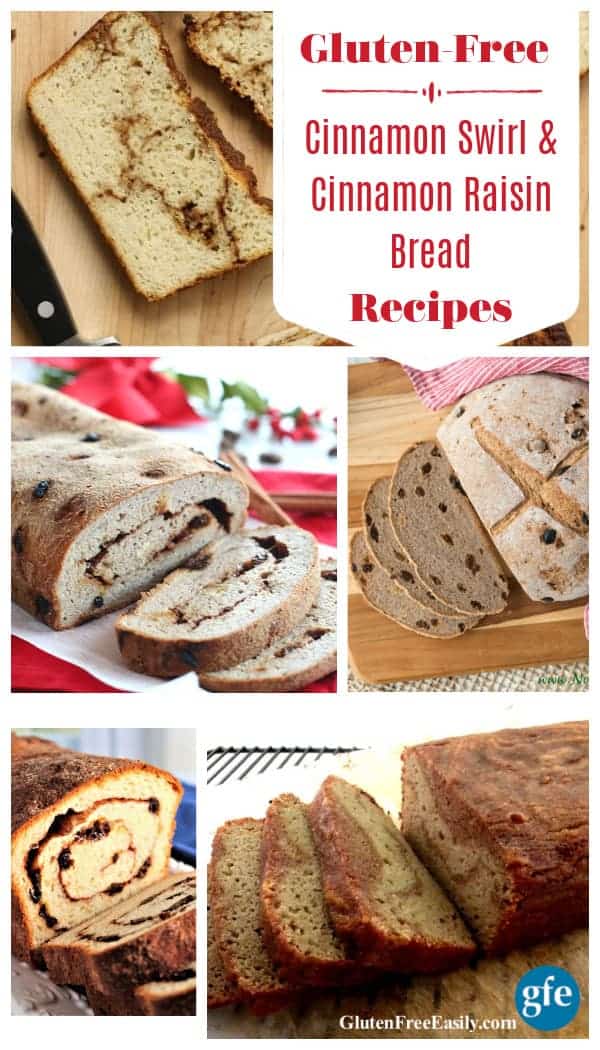 Baking excellent bread is always a pleasure but especially so during cooler weather. That fresh bread right out of the oven tends to warm one in multiple ways.
You'll find a combination of gluten-free yeast bread recipes and gluten-free quick bread recipes here. In other words, something for the folks who want a classic loaf of cinnamon bread and others who want nothing to do with yeast, rising time, etc.
…