Inspiration for my gfe recipes can come from many places. That was definitely the case with this Gluten-Free Overnight Pumpkin Pie French Toast Casserole.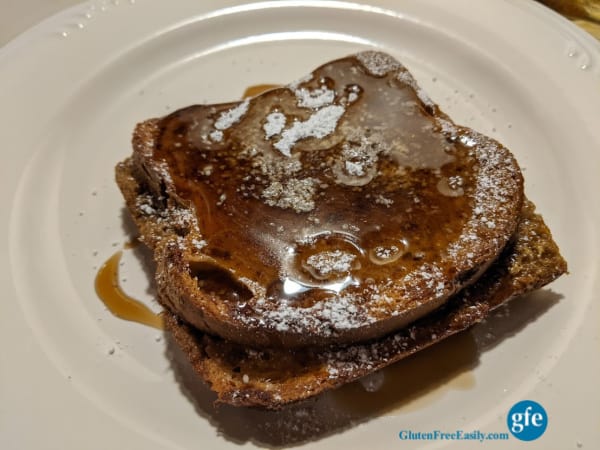 By the way, I hope you'll indulge me by allowing me to share even more pumpkin recipes. Celebrating all things pumpkin is a given during Fall, right? It's just one of the things that I and so many others love about Fall, but it's definitely one of them. A big one!
I know I just shared my updated collection of gluten-free pumpkin pie recipes and have another updated pumpkin recipe collection coming soon. But today it is all about this pumpkin version of French toast!
And not just "regular" French toast but an overnight casserole that makes preparing French toast so much easier. Especially for those times when you really want to get a special meal on the table without a lot of fuss. For this reason, French Toast casseroles always make a perfect breakfast for overnight guests!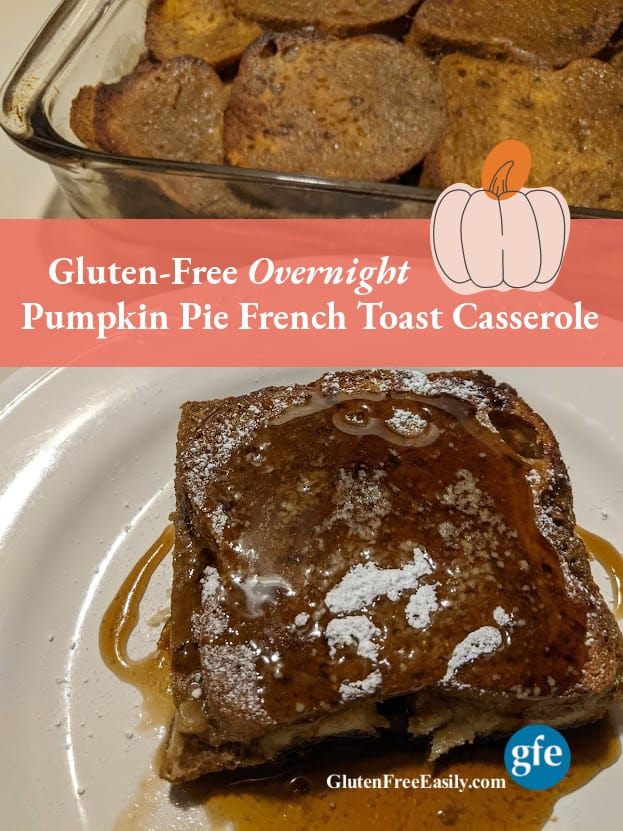 …