With the holidays almost here, it's time to update this post in my Bountiful Bread Basket series—the series that shares the best gluten-free bread recipes on the web—so you all will have the best gluten-free biscuit recipes and best gluten-free roll recipes for celebrating with your families.
I hope you will be as pleased with these recipes as I am. Honestly, any of these biscuits or rolls would be perfect for your holiday table or any time that you wish to simply celebrate our everyday love of truly wonderful gluten-free bread!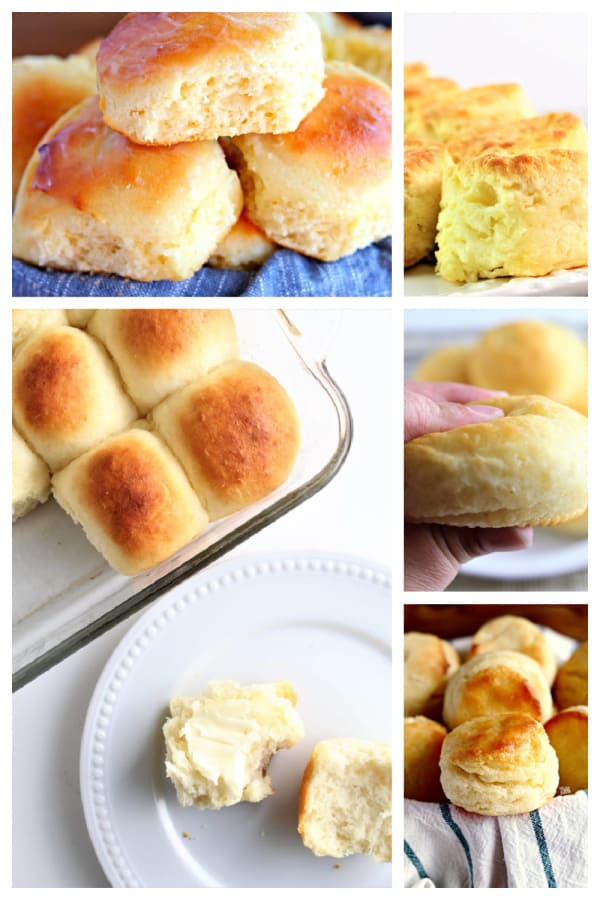 While we're talking about "basic" biscuits and rolls here, we're also talking about specialty recipes like gluten-free Parkerhouse rolls, Pull-Apart Rolls, Pillsbury Grands Style Butterflake Knockoff Biscuits, homemade Texas Roadhouse Rolls, classic Cloverleaf Rolls, Hawaiian Rolls, and more.
I've labeled recipes to also show if they're dairy free, egg free, vegetarian, vegan, etc. You can quickly see which ingredients you don't need for each recipe—such as eggs, dairy, and/or yeast—which is important for those of us with additional food restrictions but also helpful when preparing your shopping list.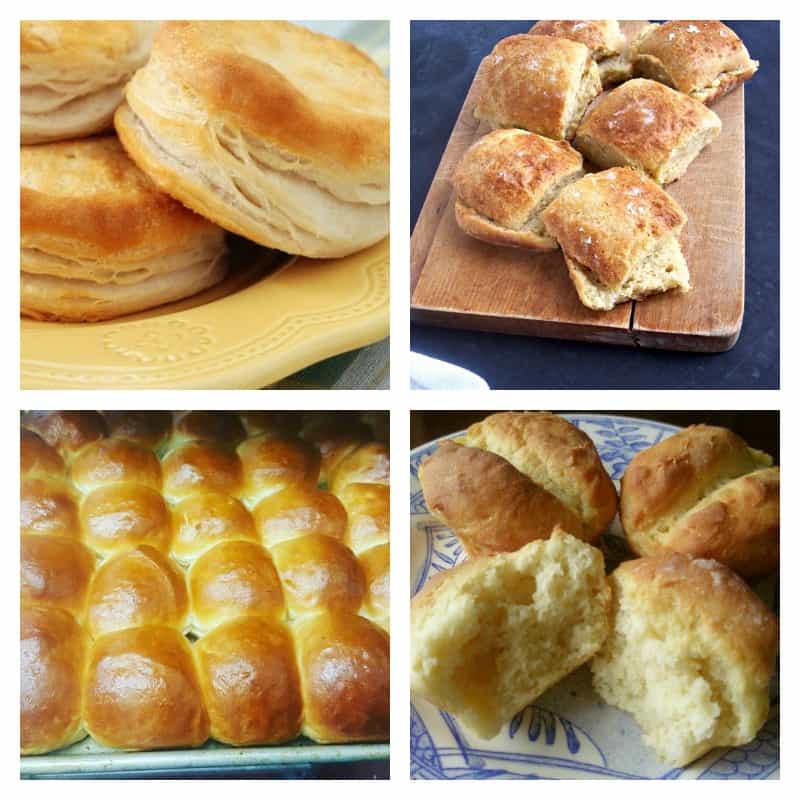 …