Today is National Root Beer Float Day. Yippee! I do love a good root beer float, especially on a hot summer day. Although I'll readily admit, that I never turn one down. They're so good! I've updated this totally delicious roundup of gluten-free root beer floats and other root beer dessert recipes for you.
We have Traditional Root Beer Floats, Root Beer Float Popsicles, Root Beer Ice Cream, Root Beer Sauce, Root Beer Float Cupcakes, Root Beer Sno Cones … you name the dessert category and it's here in this roundup—just for you. Okay, perhaps you and me!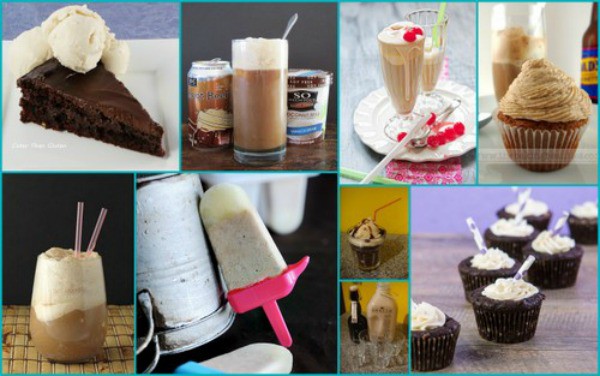 Root Beer … Snooch Snear! The latter is the silly term Mr. GFE's dad coined and the whole family ended up using when referencing root beer. It's a nickname that has stuck around and always makes us laugh. But let's get to those gluten-free root beer float dessert recipes (and other root beer recipes), shall we?
…