I continue to focus on national food holidays more than usual these days. A fact that has brought a little annoyance to Son. In fact, he told me he didn't want to hear about food holidays anymore. LOL Nevertheless I persist. Seizing on days like National Pineapple Upside Down Cake Day tomorrow is a way to bring some focus and happiness to the day plus it makes the day even more special. No, it's not just another day after all. And judging by all the gluten-free Pineapple Upside Down Cake recipes that I've found on gluten-free friends' blogs—and the brand new recipes I've just discovered!—that's a day that many of you are thrilled to celebrate!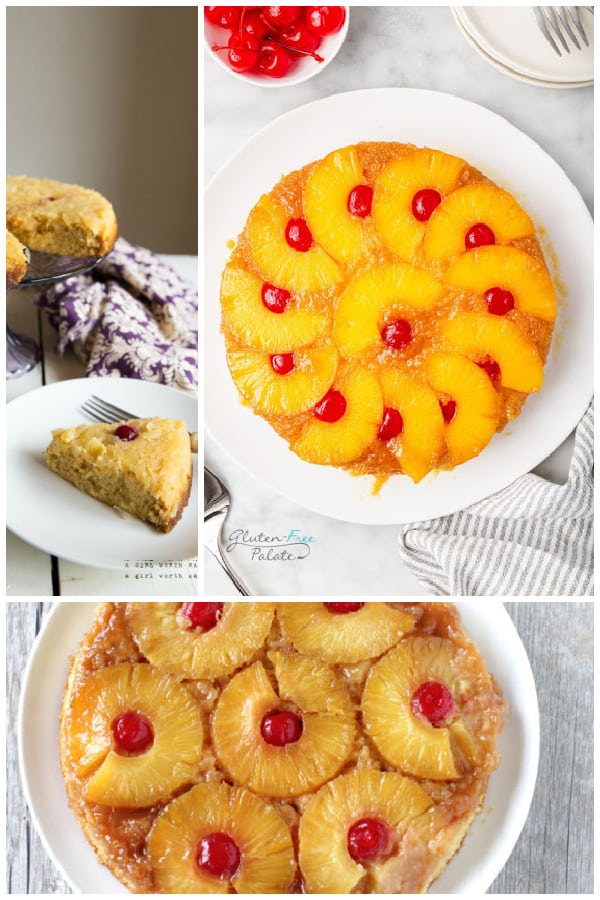 I love that this Pineapple Upside Down Cake recipe collection is more than simply Pineapple Upside Down Cake recipes. There are also more treats for us pineapple lovers. Treats like dump cake, cupcakes, pancakes, muffins, and even a cocktail recipe! I'll admit that I especially love that last one. Slurp.
As always, I have each recipe labeled—gluten free, grain free, dairy free, egg free, sugar free, paleo, etc.—to let you know if it will fit your personal dietary restrictions or your momentary ingredient needs (or lack thereof).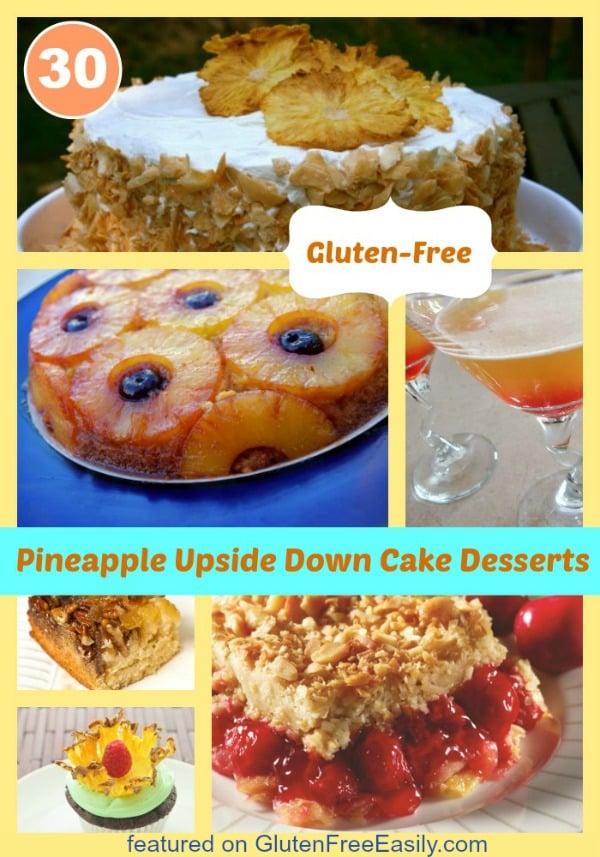 …