It's National Pumpkin Pie Day! So once again, I've updated this gluten-free pumpkin pie recipe roundup for you. Now you'll find over 50 gluten-free pumpkin pie recipes (almost 60, if you wish to count) from gfe's super-talented contributors!
Whether you want to make a gluten-free pumpkin pie to celebrate fall, cooler weather, or for your Thanksgiving meal next month, you'll be all set with these recipes!
Scroll through and find one that looks good to you and works for you and your family's needs. If you have difficulty choosing just one recipe, rest assured that you'll have time to make several of these during pumpkin "season." So choose one for right now and another recipe (or even more) to make later!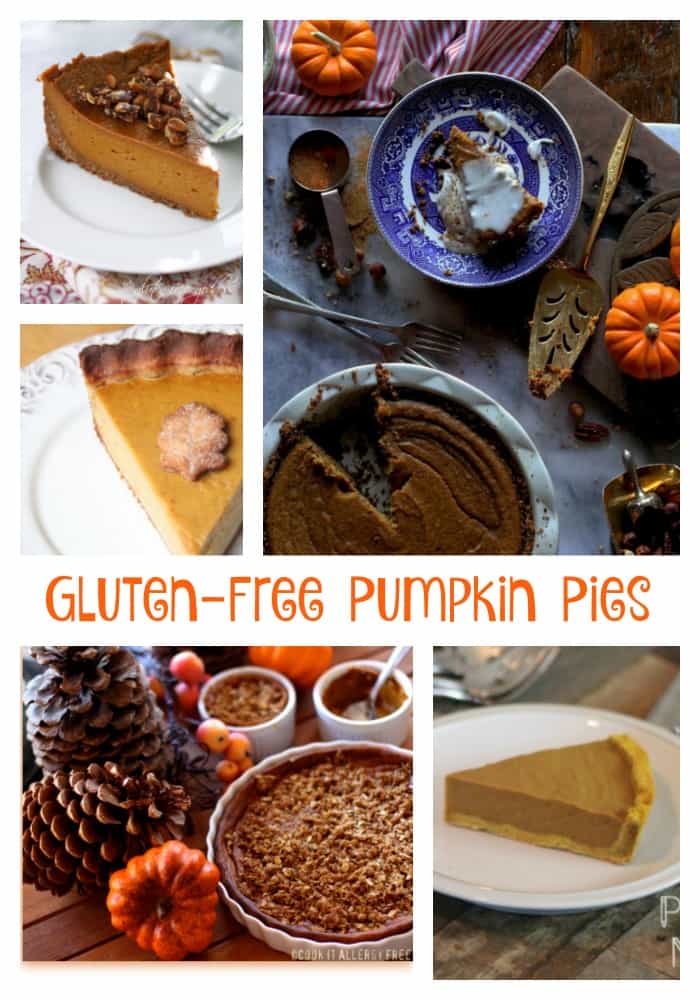 Gluten-Free Pumpkin Pie Recipes
…