I started compiling this collection of delicious gluten-free stuffing recipes and gluten-free dressing recipes last year but ran out of time to finish it before the holidays. I didn't think about this roundup of recipes again until yesterday.
Then I got busy finding all the best gluten-free stuffing and dressing recipes for you. Now it's Thanksgiving Eve Eve. You need these stuffing and dressing recipes and you need them now!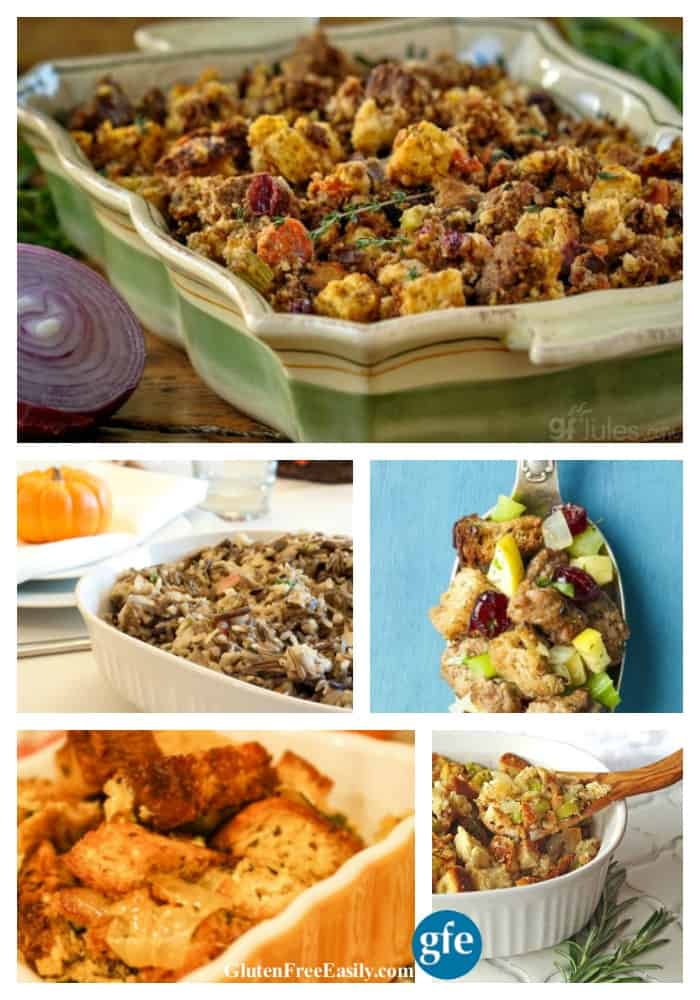 Wait a second though. What's the difference between stuffing and dressing anyway? Technically, stuffing recipes are defined as those that are actually stuffed in the cavity of the turkey and baked as it bakes. Dressing recipes are made from the same sort of ingredients but are served as a side dish instead, aka "dressing" for the turkey.
I'm pretty sure that most of us use those terms interchangeably though—and that's okay with me.
…