A while ago I converted my recipes from one recipe program to another and I'm still going back and doing cleanup and sometimes finding issues that I didn't even expect to find. This gluten-free Autumn Fruit Crumble recipe from Ricki Heller is one such example. It has literally been buried on gfe. It wasn't even showing up in my recipe index. Yikes! Folks, you all need this recipe, especially at this time of year—and this post about my friend Ricki's terrific cookbook—so I'm bringing it to the forefront for you. Enjoy!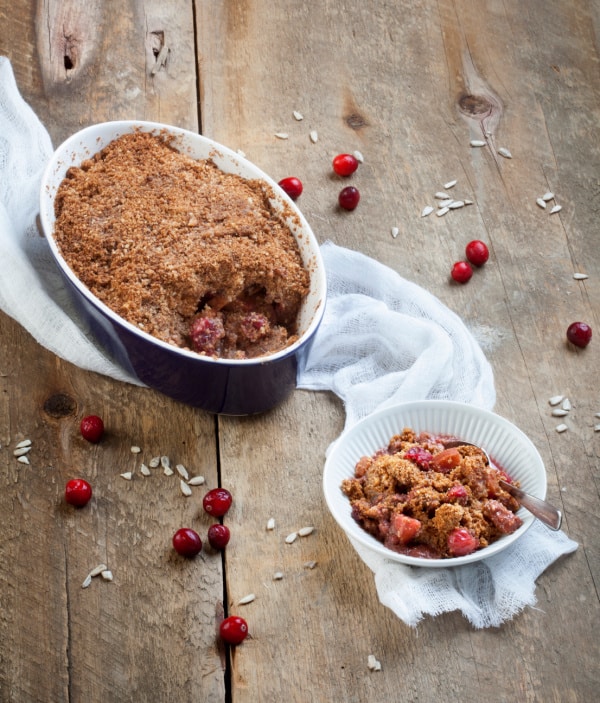 Review of Naturally Sweet & Gluten-Free, Interview with Ricki Heller, and Gluten-Free Autumn Fruit Crumble Recipe
Cookbook reviews like the one I'm sharing today are tough for me. Tough because although I'm a "wordy" person by nature, I truly can't adequately express how highly I think of Ricki Heller and how much I love her cookbook, Naturally Sweet & Gluten-Free: Allergy-Friendly Vegan Desserts: 100 Recipes Without Gluten, Dairy, Eggs, or Refined Sugar, including this gluten-free Autumn Fruit Crumble recipe. But I will try. Just know that whatever I say falls short of reality!
I met Ricki several years back via her blog, which was formerly called Diet, Dessert and Dogs. Ricki and I became really good friends almost instantly. She's easy-going, extremely personable, and super supportive to all. Add in her fabulous sense of humor, gifted storytelling, and finally, her ability to create phenomenal recipes that are gluten free, refined sugar free (and sometimes totally sugar free), and vegan (which means dairy free and egg free, too, of course), and well, what's not to love? I honestly don't know anyone who is not a huge fan of Ricki's!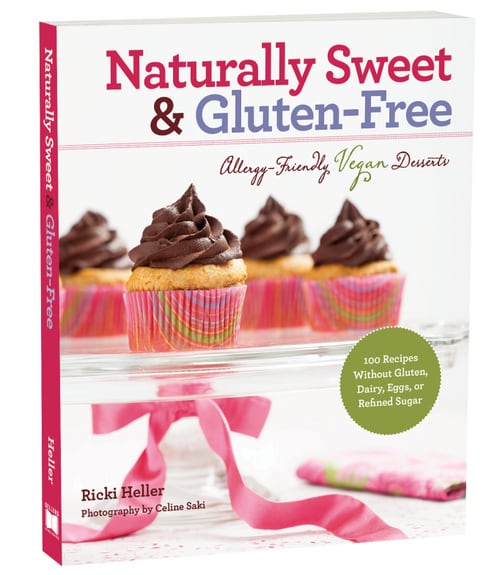 …