Are you looking ahead to Mardi Gras? You might need a gluten-free King Cake recipe to have a proper celebration so I thought I'd remind you about all the great gluten-free King Cake recipes that exist. It's actually King Cake "season," if you will, from January 6, King Day, through Mardi Gras Tuesday, which is the day before Ash Wednesday (the start of Lent). The dates for Mardi Gras Tuesday and Ash Wednesday change each year depending on when Easter is observed.
While the end date for King Cake season will change every year, it's obvious that you'll have plenty of time to enjoy gluten-free King Cake! That's why I'm sharing some terrific gluten-free King Cake recipes with you today.
Mr. GFE and I were out celebrating Mardi Gras with friends a couple years ago by dancing and listening to Terrance Simien and The Zydeco Experience. We had the kind of time you would expect to have at a Mardi Gras experience—in a word, fabulous!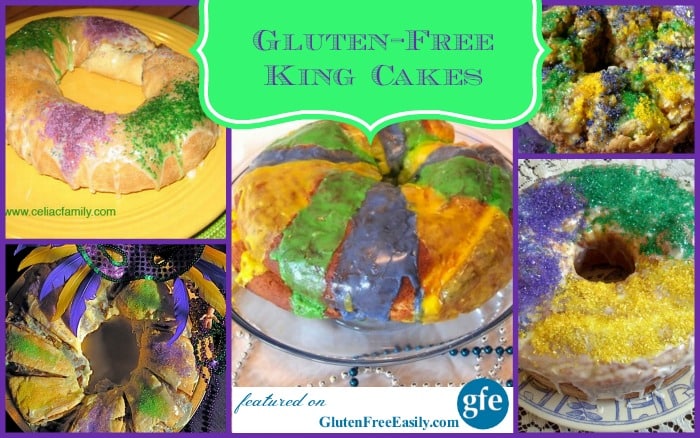 …