My collie Dozer is spending lots of time either on the AC floor vent or under the ceiling fan (which is set on the highest speed) and I'm making another batch of this Two-Ingredient Freezer Fudge recipe. That should tell you that it's already plenty hot here in Virginia.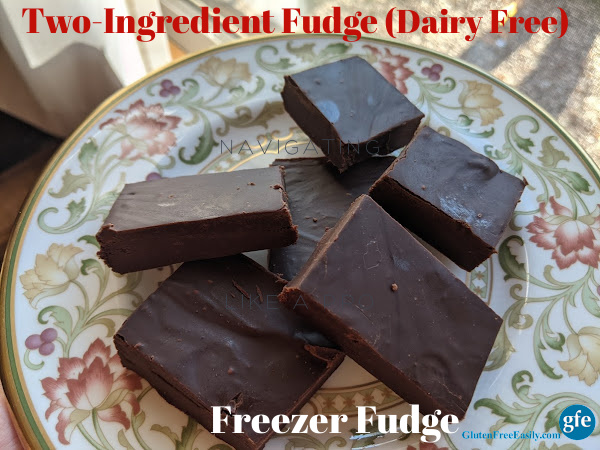 Summer doesn't officially start until Tuesday, June 21, this year but trust me, it's happening here at my house! I guess that's why the meteorologists are always reminding us that meteorological seasons and astronomical seasons are slightly different. Meteorological seasons are more dependent on temperature patterns and calendar quarters while astronomical seasons are based on the earth's location in its orbit around the sun.
Anyway, I think we can all agree that chilled treats are a must during hot weather, whether it's summer—astronomical or meteorological—or not. While we don't usually think of fudge in the chilled treat category, we should when we're talking about freezer fudge. And what better time to be discussing the merits of freezer fudge than now, as it was National Fudge Day (June 16) yesterday and June is National Candy Month.
…