Strawberry Shortcake is a quintessential summer dessert, which is usually made as soon as ripe juicy strawberries are ready for picking! Even if the picking is done at your local grocery store or farmer's market.
You're buying fresh strawberries, some of which will get eaten on the way home and some of which will be used to make gluten-free Strawberry Shortcake. So it's all good, right?
With today being 4th of July and the epitome of summer, it seems like the perfect time to share gluten-free Strawberry Shortcake recipes! Wishing you a sweet and happy 4th, my friends!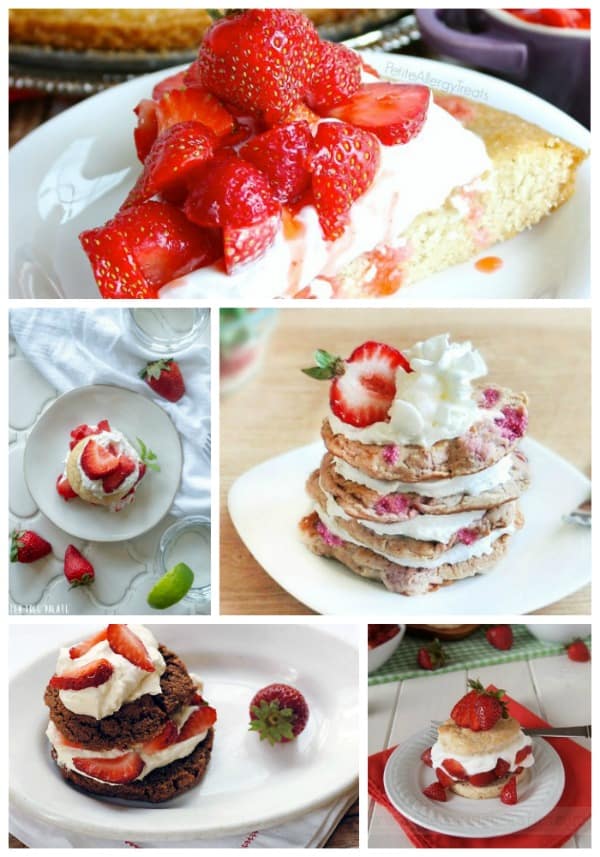 …