With autumn now in all its glory (or still getting there here) and today being National Pumpkin Cheesecake Day, it's time to update this collection of gluten-free Pumpkin Cheesecake recipes. Pumpkin Cheesecake is perfect for enjoying as soon as your seasonal pumpkin craving hits or you feel a pumpkin dessert must be on the table. Whether that's as summer closes, in October, or at Thanksgiving, you can't go wrong with these delicious pumpkin cheesecakes!
When we think of pumpkin desserts, certainly pumpkin pie is at the top of most people's lists but I'm asking you to consider gluten-free Pumpkin Cheesecake instead—or perhaps in addition to pumpkin pie—this year. To help all of you who are on diets that may be more restrictive than simply gluten free, you'll find such versions as low-carb and keto recipes included.
There are well over 30 pumpkin cheesecake recipes in all and the collection also features traditional cheesecakes, mini cheesecakes, bars, pancakes, crepes, dips, mousse, muffins, and more. You know how I love giving you all options!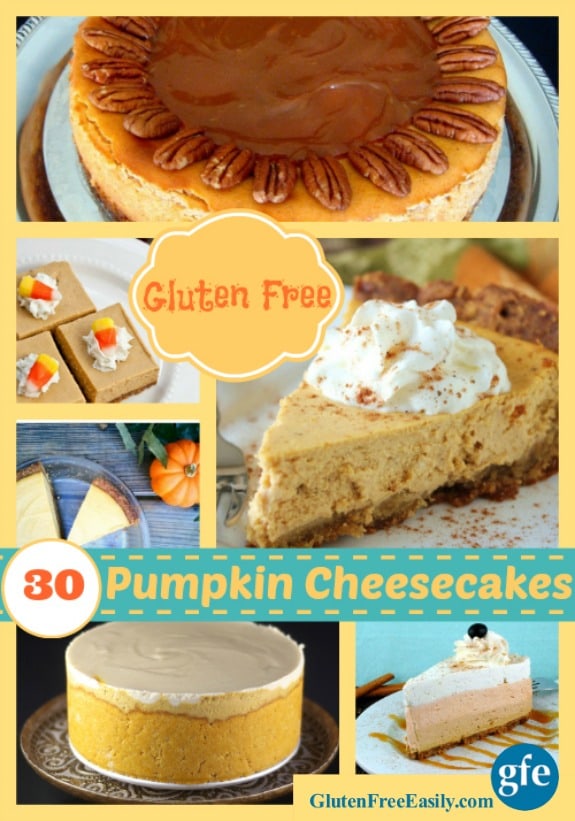 …