For affiliate links and as an Amazon Associate I earn from qualifying purchases.
I have friends who absolutely swoon over a good apple cake, one like this Paleo Cinnamon Apple Cake. Admittedly I usually reserve my swooning for desserts that have chocolate in the title or others that are caramelized. But now that I think of it I did practically swoon when I tasted the very first bite of my Easy Gluten-Free Apple Pie (one of my many crustless recipes).
Plus, it's clear that there is a caramelization factor in this Paleo Cinnamon Apple Cake recipe from Michelle at Gluten Free Fix. That's especially true if you top your slice of cake with Michelle's Coconut Honey Caramel Sauce, which she mentions in her post.
I mean who doesn't love a dessert with a caramel component? A potential double caramel factor in this case!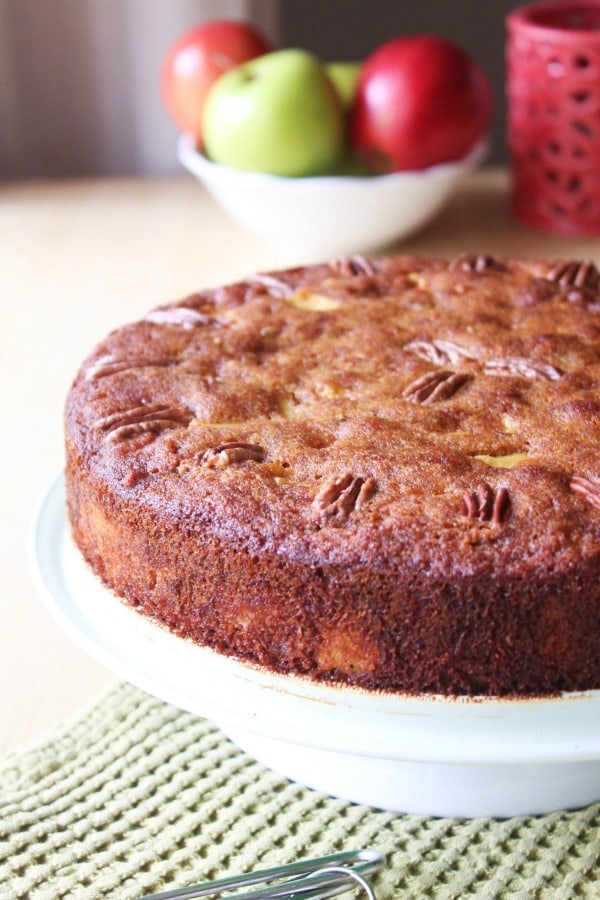 Both of Michelle's recipes are gluten free, grain free, dairy free, and refined sugar free, and also work for those on a paleo and Specific Carbohydrate Diet. Despite the ingredients that this cake and sauce do not contain, it's obvious you won't be missing a thing when enjoying them!
Get Michelle's Cinnamon Apple Cake recipe.
(See more gluten-free apple desserts at Your Favorite Gluten-Free Apple Desserts—Top 175 Recipes!)
Originally published May 26, 2015; updated December 4, 2022.