This post may contain affiliate links. If you purchase through them, your cost will stay the same, but gfe will receive a few cents for every dollar spent. Thanks for supporting gfe!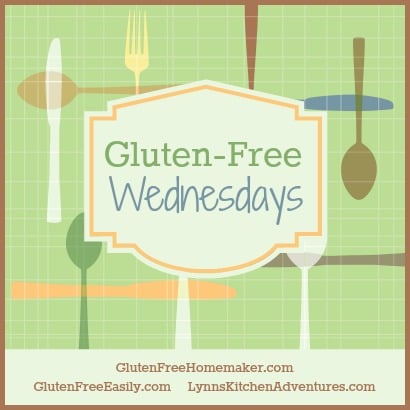 Welcome back to Gluten-Free Wednesdays (GFW), the weekly blog carnival event that I co-host with my friends Linda of The Gluten-Free Homemaker and Lynn of Lynn's Kitchen Adventures. All gluten-free food-related posts are welcome for this event, so GFW is really helpful to those who are new to living gluten free or are "veterans" who just might be stuck in a bit of a rut and need some outside inspiration for recipes, menu planning, travel, and more.
Be sure to check out all the links throughout the event and if you're a blogger, we'd love for you to link up your gluten-free food posts. Link up to just one of our blogs and your post(s) show up on all three—sweet!
My Highlights from gfe and All Gluten-Free Desserts
~ On gfe:
~ A Glimpse of Our Vacation in Mexico ~ We just got back from a wonderful week in Cozumel, Mexico! "We," as in Mr. GFE, Son, and Son's girlfriend. It was really great to be all together for an entire week, and we even got to meet up with some friends who were there for the week as well. So many stories were told, so much catching up was done, and so much future planning took place. Plus there was, of course, lots of good eating and drinking for all, scuba diving for Mr. GFE, beach time, and more.
~ On All Gluten-Free Desserts:
I've been busy over on AGFD! I'm working towards posting daily over there so we can hit 2,000 recipes very soon. I want you all to have fabulous gluten-free dessert options whether you're just gluten-free, gluten free and dairy free, gluten free and vegan, paleo … well, you get the picture. Here are the recipes that have been shared on AGFD this past week.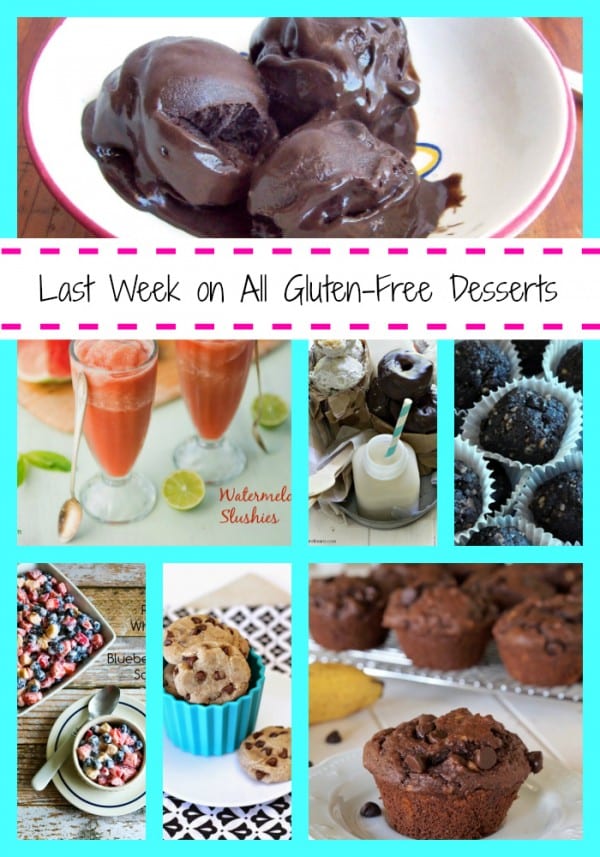 ~ Vegan Chocolate-Covered or Powdered Sugar Mini Donuts from Fork and Beans
~ Watermelon-Lime Slushies from Nourishing Meals
~ Vegan Mini Chocolate Chip Cookies from Sarah Bakes Gluten-Free Treats
~ Double Chocolate Peanut Butter Banana Muffins from The Baking Beauties
~ Red, White, and Blueberry Salad from Kalyn's Kitchen
~ Easy Dairy-Free Chocolate Ice Cream Made Without an Ice Cream Maker from Free Range Cookies
~ Fudge Babies from Chocolate-Covered Katie
The Most Popular Post on Gluten-Free Wednesdays Last Week
~ Lemon Sugar Cookies from The Baking Beauties ~ Gorgeous! Everyone loves sugar cookies and lemon is another favorite, so Jeanine has created a really terrific treat in these cookies.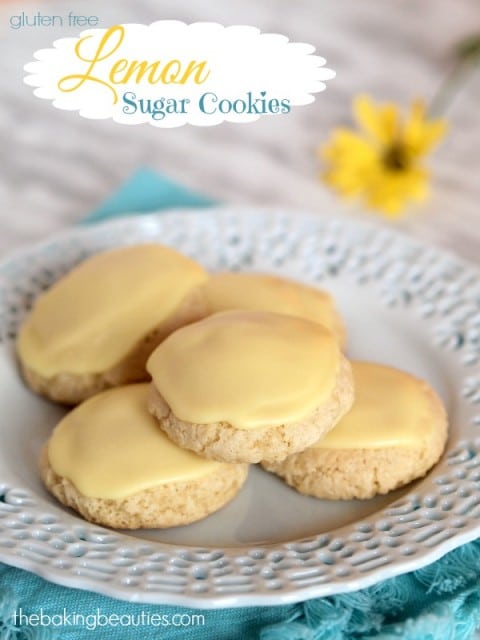 My GFW Post "Picks" from Last Week
~ Gluten-Free Monkey Bread from Lynn's Kitchen Adventures ~ I do love Monkey Bread and Lynn said she got the gluten-free version right after creating a dough recipe that met her high standards!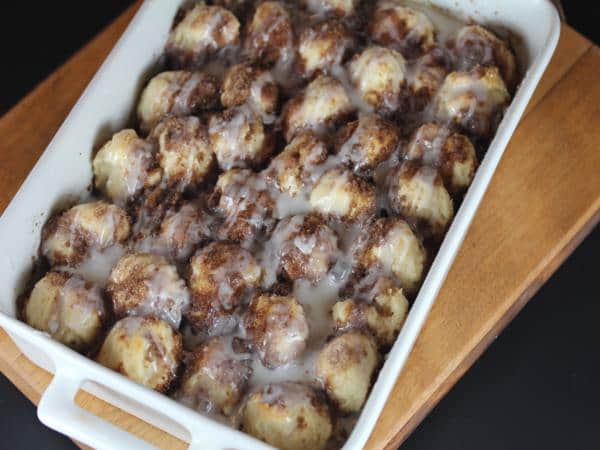 ~ Gluten-Free Pop Tarts from Janice Amees Gluten Free ~ Just look at this photo. Need I say more?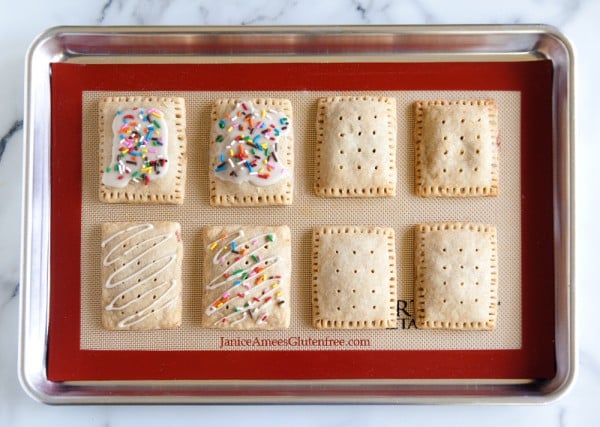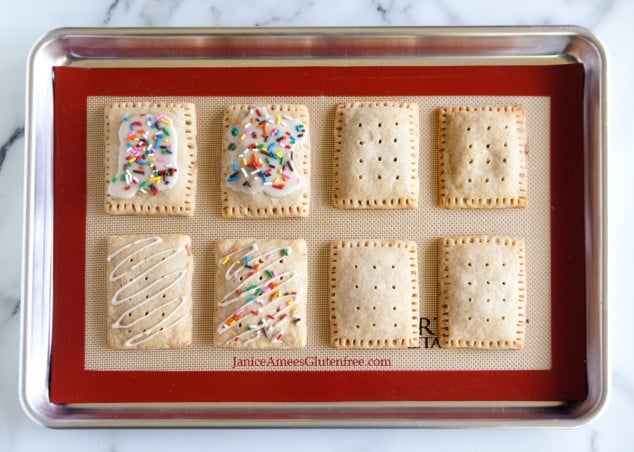 ~ Paleo Beef Nachos from Sandi's Allergy-Free Recipes ~ I think Sandi's recipe is an absolutely brilliant idea for corn-free, grain-free nachos!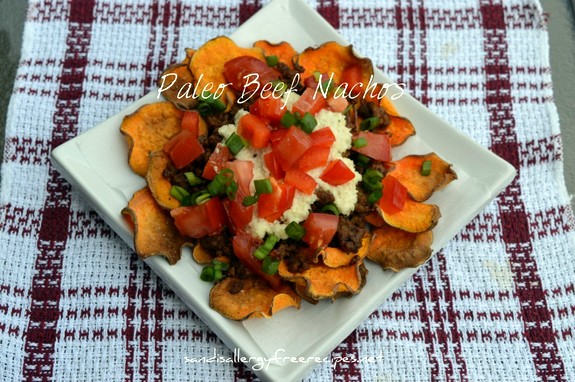 The Carnival
What you need to know before linking up:
~ Your link must be related to the gluten-free diet.
~ If you're new, please read the guidelines.
~ Leave a link back to this blog or one of the co-hosts. We do not highlight or share any recipes that do not link back. (If you've never linked up to a carnival before, you can see how I like to link back in the last line of my gfe post(s) above.)
~ We really appreciate you joining in!
Note:  Linking up indicates you are giving permission for us to share your submitted photo and your link via social media or in next week's post if it is selected as the most popular post for the week or featured as a highlight.