This post may contain affiliate links. If you purchase through them, your cost will stay the same, but gfe will receive a few cents for every dollar spent. Thanks for supporting gfe!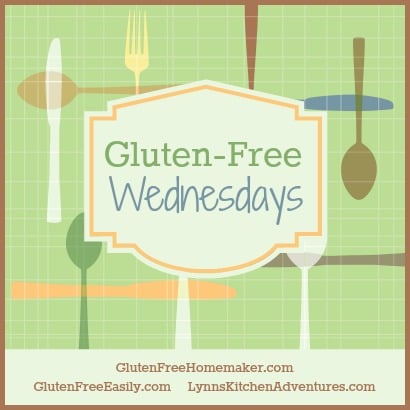 It's time for Gluten-Free Wednesdays (GFW), the weekly blog carnival event that I co-host with my friends Linda of The Gluten-Free Homemaker and Lynn of Lynn's Kitchen Adventures. GFW is all about gluten-free food-related posts—recipes, menu planning, ingredient reviews, product reviews, gluten-free travel, and much more.
Be sure to check out all the links throughout the event because links can be added through each Thursday at midnight. If you're a blogger, we'd love for you to link up your gluten-free food posts. Even non-gluten-free bloggers often have lots of gluten-free posts. Remember that linking up to just one of our blogs shows your post(s) on all three blogs—so you have all our readers checking out your blog!
My Highlights from gfe and All Gluten-Free Desserts
~ On gfe:
~ Root Beer and Rum Ice Cream Float ~ When the craving for an old-fashioned root beer float and the desire for a cocktail on the porch are in competition, there's only one solution—make a simple drink that gets both jobs done!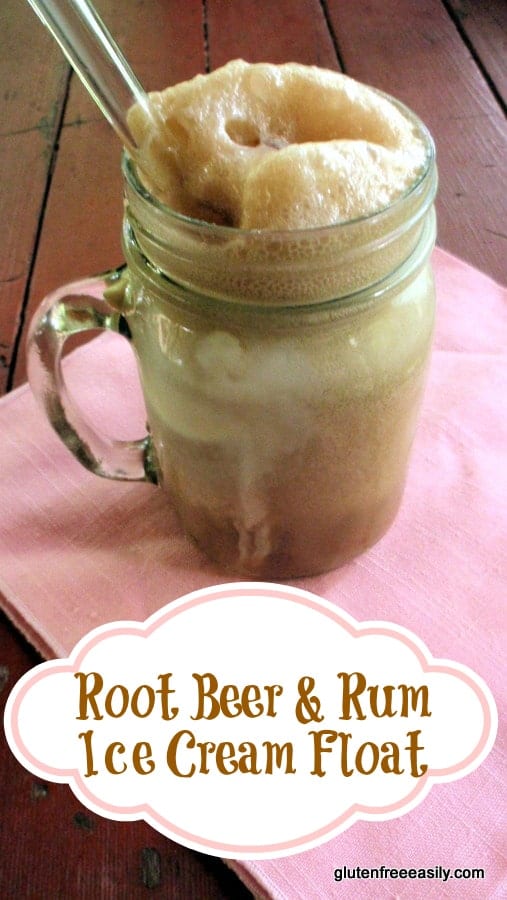 ~ On All Gluten-Free Desserts:
I'm still trying to share many dessert recipes on my other site, so you all will have plenty delicious options and we'll reach 2,000 recipes very soon. Here are the recipes that have been shared on AGFD this past week.
~ Almond Joy Bites from Living Free
~ Better than Sex Cake from Gluten Free Spinner
~ Chocolate Peanut Butter Truffle Pie from Spabettie
~ Churros from Adventures of a Gluten-Free Mom
~ Roasted Blueberry Crème Fraiche Ice Cream from Savory Simple
~ Strawberry-Coconut Butter from Tasty Eats At Home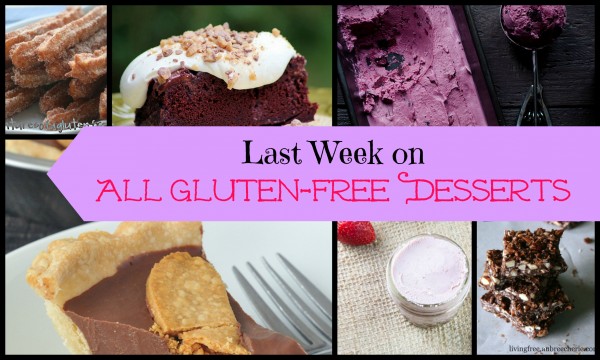 The Most Popular Post on Gluten-Free Wednesdays Last Week
~ Grain-Free, Fluffy White Bread Rolls (Gluten Free, Primal) from Colorful Eats ~ Caroline describes her grain-free rolls as "Fluffy. White. Chewy. Buttery." I'm pretty sure that's why we all liked them so much!

My GFW Post "Picks" from Last Week
~ Dark Chocolate Banana Brownies from Gluten-Free Palate ~ If we weren't sold by the recipe name and photo, Chrystal's words did the trick:  "These rich, fudge-like brownies have a smooth chocolate flavor followed by a light banana finish. I recommend serving them warm from the oven."
~ Happy National Donut Day Roundup from Free Range Cookies ~ The only thing better than one great donut recipe is a roundup of four great donut recipes. Shown is Linda's very popular Lemon Cake Donut sliced and turned into Strawberry Shortcake. Brilliant.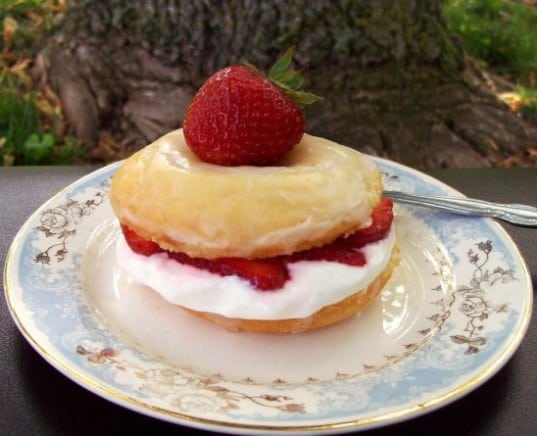 ~ Homemade Pico de Gallo and Oven-Baked Tortilla Chips from The Non-Dairy Queen ~ Here's a combo recipe that I could eat every day for every meal. I could have used it when we were in Mexico recently as the tortilla chips were fried in the same deep fryer as gluten-full ingredients. Therefore, neither chips nor pico de gallo (or salsa) passed our lips. Now I can make up for that with Sarena's help!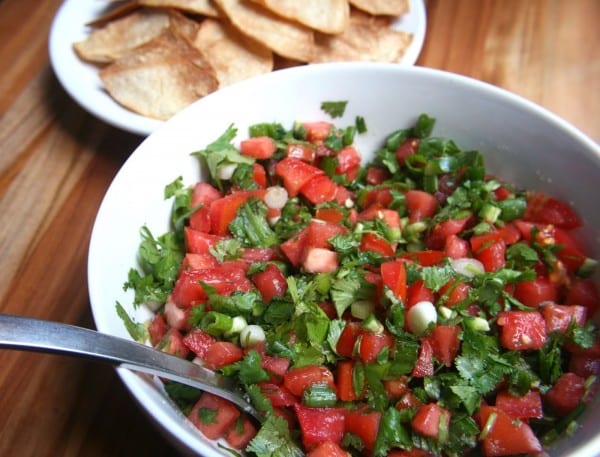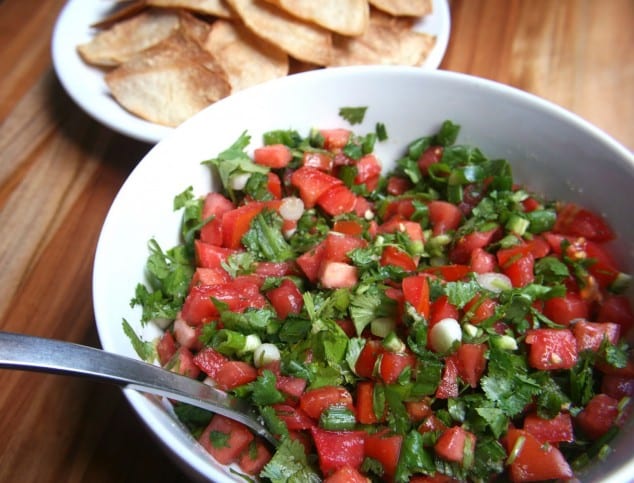 The Carnival
What you need to know before linking up:
~ Your link must be related to the gluten-free diet.
~ If you're new, please read the guidelines.
~ Leave a link back to this blog or one of the co-hosts in your post. We do not highlight or share any recipes that do not link back to the specific event in the post. (If you've never linked up to a carnival before, you can see how I like to link back in the last line of my gfe post(s) above.)
~ We really appreciate you joining in!
Note:  Linking up indicates you are giving permission for us to share your submitted photo and your link via social media or in next week's post if it is selected as the most popular post for the week or featured as a highlight.